Milwaukee Child Support Attorneys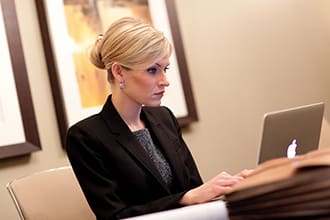 Join one of our experienced family law attorneys and learn about the divorce process, common issues, and participate in a Q and A session.
RSVP here.
Upcoming dates:
Tue, Dec 5 at 5:30pm
With
Attorney Mike Kyrios
Milwaukee Child Support Lawyers at Sterling Lawyers, LLC
Legal Options that Work for You
There are three basic separation paths depending on your situation. If you're not sure what to choose or are ready to take the next step, call to speak with an attorney for case-specific advice.
Uncontested
Help from the Pros for Simpler Cases
Starting at $2750
Best when you both agree on most separation issues
Get help preparing the paperwork
Ask question at legally complex points
Have peace of mind with your settlement
Mediated
Greater Level of Help for Amicable Situations
$3,500 - $6,500/couple
Most amicable process for long-term harmony
Neutral mediation attorney guides you from start to settlement
Reduce conflict by deciding on property division and custody matters together
Fraction of contested divorce costs
Contested
When You Need an Advocate in Your Corner
$499/mo - $100,000
Best for adversarial relationships
Necessary if abuse, substance abuse, or violence is present
Your personal negotiation and litigation team
Critical when trust is an Issue
As a law firm exclusively in family law, we have honed our knowledge and experience in navigating the often emotionally charged landscape of family law cases. Our commitment to excellence and empathy enables us to provide unparalleled legal representation and guidance to our clients during their most challenging times. With years of experience in the field, our Milwaukee family law firm has developed a deep understanding of the intricacies and nuances of child support laws.
This unique perspective equips us to devise innovative strategies that are tailored to our clients' specific needs. We pride ourselves on our ability to think outside the box and break away from the traditional mold of legal representation, setting us apart from other law firms in the industry. Our Milwaukee child support attorneys are not only well-versed in the legal aspects of child support cases, but also possess a genuine empathy for the families they represent. This empathy enables us to approach each case with sensitivity and compassion, understanding that behind every legal dispute lies a family in turmoil. We work tirelessly to ensure that the best interests of the child are always at the forefront of our decision-making, fostering a supportive environment where families can find solace and stability.
One of the distinguishing features of Sterling Lawyers is our commitment to ongoing education and professional development. Our attorneys are constantly striving to stay abreast of the latest legal developments and trends in family law. This dedication to excellence empowers us to provide our clients with the most up-to-date and effective legal strategies, ensuring that they receive the highest quality representation possible. Another unique characteristic of Sterling Lawyers is our approach to each case.
We understand that legal disputes can often have far-reaching consequences for families, affecting not only their financial stability but also their emotional well-being and overall quality of life. As such, our team works closely with a network of trusted professionals, including financial planners, therapists, and educational consultants, who can provide valuable guidance and resources to our clients as they navigate the challenges of their case. We believe that communication is the cornerstone of successful legal representation.
Our lawyers are passionate about keeping our clients in the loop every step of the way. We understand that legal proceedings can be overwhelming and confusing, which is why we're dedicated to providing clear and concise explanations of everything that's happening. By taking the time to get to know our clients' individual situations, we're able to develop legal strategies that are personalized, effective, and perfectly tailored to their needs. It's all about working together towards a common goal – and we can't wait to help you achieve yours.
For Immediate help with your family law case or answering any questions please call (262) 221-8123 now!
Frequently Asked Questions
How do I find a child support lawyer in Milwaukee, Wisconsin?
To find a child support lawyer, you can ask for referrals from people you know who have hired one recently, or you can contact your state bar association for a list of lawyers in your area. You can also search for lawyers online using various websites (like this one).
What should I do if I need help with child support in Milwaukee?
To seek assistance with child support, contact an attorney immediately. There are a lot of options to choose from in Milwaukee. They can provide guidance on legal rights and represent you in court if required. During the case, stay calm and focused, maintain records of all communication with the other parent, and be willing to compromise to reach an agreement. It's important to have a support system of trusted friends and family during this challenging time.
What can a Milwaukee child support lawyer do?
A lawyer is a legal professional who assists parents in setting up and implementing child support orders. These orders are payments made by one parent to the other to financially support their children. Lawyers can aid parents in various related matters such as creating, enforcing, and modifying orders. They can represent parents in court and help them collect payments if they aren't being made willingly. If there is a change in the parents' or children's circumstances, lawyers can help file for a modification of the order.
Sterling Lawyers, LLC in Milwaukee is formerly known as 'Sterling Law Offices, S.C.'