Milwaukee Paternity Attorneys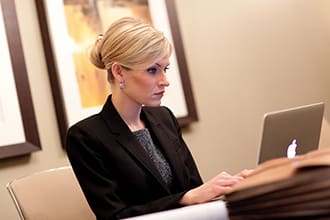 Join one of our experienced family law attorneys and learn about the divorce process, common issues, and participate in a Q and A session.
RSVP here.
Upcoming dates:
Tue, Dec 5 at 5:30pm
With
Attorney Mike Kyrios
Milwaukee Paternity Lawyers at Sterling Lawyers, LLC
Legal Options that Work for You
There are three basic separation paths depending on your situation. If you're not sure what to choose or are ready to take the next step, call to speak with an attorney for case-specific advice.
Uncontested
Help from the Pros for Simpler Cases
Starting at $2750
Best when you both agree on most separation issues
Get help preparing the paperwork
Ask question at legally complex points
Have peace of mind with your settlement
Mediated
Greater Level of Help for Amicable Situations
$3,500 - $6,500/couple
Most amicable process for long-term harmony
Neutral mediation attorney guides you from start to settlement
Reduce conflict by deciding on property division and custody matters together
Fraction of contested divorce costs
Contested
When You Need an Advocate in Your Corner
$499/mo - $100,000
Best for adversarial relationships
Necessary if abuse, substance abuse, or violence is present
Your personal negotiation and litigation team
Critical when trust is an Issue
Sterling Lawyers is a family law firm based in Milwaukee, WI that provides comprehensive legal services related to family law matters. With a team of experienced attorneys, the firm is committed to helping families navigate the complex legal system and find effective solutions to their family law issues.
One unique aspect of our approach is our commitment to providing cost-effective legal services. Each Milwaukee family law attorney understands that legal fees can be a significant burden for many families, and works to provide transparent billing practices and alternative fee arrangements when possible. Clients can trust that they will receive high-quality legal representation without breaking the bank.
Another key aspect of Sterling Lawyers is its focus on paternity within family law. These disputes can be complex and emotionally charged, and the attorneys at Sterling Lawyers are dedicated to helping clients navigate these issues with sensitivity and skill. The firm has a proven track record of success in these cases, helping clients establish establish parenthood and resolve related legal issues, including child custody, visitation, and child support.
The main area of focus is on paternity within family law. The firm is passionate about helping clients establish parenthood and resolve related legal issues, including child custody, child support, and visitation rights. The attorneys at Sterling Lawyers understand the emotional and financial toll that these disputes can take on families, and are dedicated to providing compassionate and effective legal representation to help clients achieve their goals.
In addition to determining biological relationship, Our Milwaukee paternity attorneys provide a full range of family law services, including divorce, child custody, child support, spousal support, property division, and prenuptial agreements. The firm understands that family law matters are often emotionally charged and can have a significant impact on clients' lives. As such, the attorneys at Sterling Lawyers are committed to providing personalized attention and tailored solutions to meet each client's unique needs.
The legal team is composed of skilled and experienced attorneys who are passionate about helping clients achieve their goals in a timely and cost-effective manner. The attorneys have a deep understanding of Wisconsin family law and are committed to staying up-to-date on the latest legal developments and trends. This allows Sterling Lawyers to provide clients with the most effective legal strategies and representation.
At Sterling Lawyers, the client always comes first. The firm is dedicated to providing compassionate and responsive legal services, with a focus on clear communication and transparency. The attorneys work closely with clients to understand their needs, concerns, and goals, and provide regular updates on the status of their case.
The firm's experienced attorneys provide comprehensive legal services related to family law matters, with a commitment to personalized attention, clear communication, and cost-effective representation. Whether clients are dealing with paternity disputes, divorce, child custody, or other family law issues, they can trust Sterling Lawyers to provide the guidance and advocacy they need to achieve their goals and move forward with their lives.
For Immediate help with your family law case or answering any questions please call (262) 221-8123 now!
Frequently Asked Questions
Why would you need a paternity lawyer in Milwaukee?
In Milwaukee, and the state of Wisconsin, unmarried fathers must acknowledge their paternity voluntarily to maintain their rights, or else the child's presumed father may be someone else. A lawyer can assist in filing a proper action with the required documents and legal grounds.
Do I need a paternity lawyer for my Milwaukee court hearing?
It's recommended to have legal representation in court proceedings as it provides various benefits. By having an attorney who comprehends the practice and procedure, your specific facts and situation, and can present your arguments effectively, you increase your chances of persuading the Judge. Practicing anything regularly enhances your chances of success, and attorneys practice these skills regularly.
What to ask during paternity lawyer consultation in Milwaukee?
It is crucial to carry all legal documents issued by the court while consulting with a paternity lawyer as it will help the attorney to understand the situation better beforehand. Also, it is recommended to inquire about any existing custody orders or upcoming court dates.
Sterling Lawyers, LLC in Milwaukee is formerly known as 'Sterling Law Offices, S.C.'