Milwaukee Military Divorce Attorneys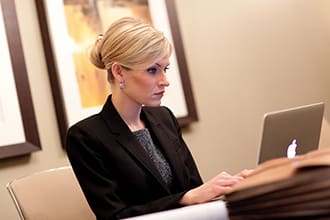 Join one of our experienced family law attorneys and learn about the divorce process, common issues, and participate in a Q and A session.
RSVP here.
Upcoming dates:
Tue, Dec 5 at 5:30pm
With
Attorney Mike Kyrios
Milwaukee Military Divorce Lawyers at Sterling Lawyers, LLC
Legal Options that Work for You
There are three basic separation paths depending on your situation. If you're not sure what to choose or are ready to take the next step, call to speak with an attorney for case-specific advice.
Uncontested
Help from the Pros for Simpler Cases
Starting at $2750
Best when you both agree on most separation issues
Get help preparing the paperwork
Ask question at legally complex points
Have peace of mind with your settlement
Mediated
Greater Level of Help for Amicable Situations
$3,500 - $6,500/couple
Most amicable process for long-term harmony
Neutral mediation attorney guides you from start to settlement
Reduce conflict by deciding on property division and custody matters together
Fraction of contested divorce costs
Contested
When You Need an Advocate in Your Corner
$499/mo - $100,000
Best for adversarial relationships
Necessary if abuse, substance abuse, or violence is present
Your personal negotiation and litigation team
Critical when trust is an Issue
Sterling Lawyers assists families with important legal issues like divorce, child custody, retirement benefits, and property division during separations. Experienced lawyers that focus on divorce understand the unique complexities of divorce and division of military retirement pay, housing allowances, and other benefits accumulated during a service member's career. They are committed to providing their clients with the highest quality of legal representation and have deep knowledge in navigating these complex issues. This allows for a smoother process as they work closely with their clients to ensure that all of their needs are met.
If you're going through a military divorce in Milwaukee, Sterling Lawyers is here to help. We understand that dividing assets and ensuring a fair outcome can be overwhelming. Our team of experienced Milwaukee divorce lawyers will patiently listen to your unique situation and needs, providing comprehensive legal guidance and support throughout the entire process. We approach each case with sensitivity and compassion, making sure that you receive the best possible outcome.
With extensive experience handling cases involving property division within divorce, Sterling Lawyers helps clients maneuver the legal system efficiently and strategically. They recognize how emotional and intricate untangling jointly earned assets like homes, vehicles, heirlooms, and retirement pay can be. The firm has a dedicated team well-versed in divorce law, and they strive to make the entire process less overwhelming for their clients. They are committed to helping ease the burden during this difficult transition in life by providing comprehensive services and personalized solutions tailored to each individual.
Whether clients need assistance dividing jointly held assets or sorting out separate property within a divorce, Sterling Lawyers' skilled attorneys provide a supportive resource. The lawyers clarify options, answer questions , and alleviate worries to put minds at ease.
Those undergoing a separation can schedule an initial consultation where an attorney can evaluate their specific situation and recommend customized next steps. Folks can contact Sterling Lawyers through their website or by calling for more info on how the firm's knowledge and personalized approach can help navigate the intricacies of property division within the context of a divorce.
The attorneys recognize that undergoing a divorce comes with enough challenges already. Their mission is to make that difficult process a bit more manageable through compassion, clear legal guidance, and dedication to achieving outcomes that fairly consider the unique needs of each military client.
For Immediate help with your family law case or answering any questions please call (262) 221-8123 now!
Frequently Asked Questions
Is there a difference between a divorce lawyer and a military divorce lawyer?
There are specific distinctions between a divorce lawyer and a military divorce lawyer. The latter possesses in-depth knowledge in family law, including the legal residence of a service member and their spouse, division of a military pension, and requesting a "stay" due to duty interference. Furthermore, a divorce lawyer can assist a service member's spouse in seeking the help of a legal assistance attorney and can assist in determining the amount of child support in a divorce.
What does a military divorce lawyer mean?
A military divorce refers to a divorce that involves one or both spouses being a current or retired military member. This type of divorce may have some unique challenges that need to be addressed.
What resources does a military divorce lawyer provide?
If you're going through a divorce and need guidance on the legal implications, attorneys can provide you with their knowledge. Your conversations with them are confidential, so you can be open about your situation. Additionally, they can connect you with civilian lawyer referral services outside of the government.
Sterling Lawyers, LLC in Milwaukee is formerly known as 'Sterling Law Offices, S.C.'