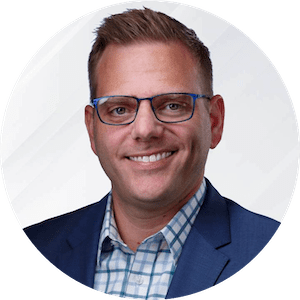 Practice Areas:
Divorce, Child Custody, Child Support
Primary Location:
Fond du Lac, WI
Experience:
Licensed Since 2015
Average Client Rating for
Jeffrey Morrell

About Jeffrey Morrell
(also known as Jeffrey D. Morrell, Jeffrey David Morrell, Jeff Morrell, Jeff D. Morrell, Jeff David Morrell)
In another life, attorney Jeffrey Morrell might have been a politician. A politically active teen, Jeffrey was drawn to government and the law. After moving to Hawaii, he found the perfect job to combine his skill sets: he loves working with people, being in court, and negotiating. In short, he was built to be a lawyer. But more than that, he found it was a rewarding way to help pick people up when they're down.
Divorce affects people from every segment of our community, and it's one of toughest things anyone will ever go through. Jeffrey enjoys guiding people through the complicated process of divorce, child support, and custody. Many people see divorce as a miserable breakup, but he likes to remind his clients that it's really a new start. If he can't make his clients feel good about themselves and their future, he isn't doing his job.
When Jeffrey started practicing, he noticed that many lawyers saw family law as a supplemental practice, a way to pay the bills. Clients are often experiencing the legal system for the first time and at an emotionally difficult moment, stuck with those lawyers and had a less-than-perfect experience.
He'd see lawyers who'd fight for clients in a way that was to their detriment for the sake of running up a big fee. Jeffrey was determined to do things differently and to give people the time and attention they deserve.
His goal is to be both incredibly effective and a calming, reassuring presence for his clients. With every single client, he follows through to make sure they're appreciated and that their concerns are being taken seriously. That means staying flexible and adapting his style to chart a path forward that they're comfortable with.
In the courtroom, he is a fierce defender of his clients and has won cases even when the odds are stacked against him. When he begins work with a client, he sees it as a sacred trust and will do everything he can to help. That includes difficult or sensitive cases, and he takes pride in representing those who need help the most.
Are you ready to move forward? Call (262) 221-8123 to schedule a strategy session with one of our attorneys.
Jeffrey got his law degree from Marquette University Law School and started working for Hetzel Law Office during that time. For five years, he worked on various cases including family law, criminal defense, OWI, and civil and personal injury law. Before law school, he worked at Veterans Affairs in Hawaii, where he gained important experience working with people from all walks of life.
Jeffrey grew up in Northfield, Illinois with his three sisters, and is still close with his family, who are spread out between Illinois, Wisconsin, and California. Moving to Wisconsin, he was immediately struck by the sense of tradition and authenticity.
A lover of the outdoors, he loves going into the deep woods and lakes to hunt and fish. He often returns to Green Lake, an old vacation spot from his childhood to fish and swim. Now, Jeffrey lives in Appleton where you might catch him playing golf or grabbing a bite at Author's on College Ave.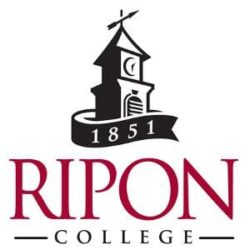 Ripon College
Politics & Government and National Security Studies (2009)
Minor in Business
ripon.edu