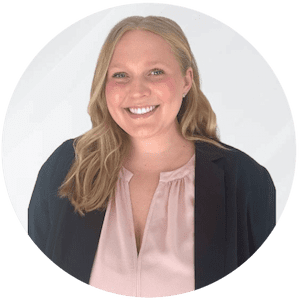 Practice Areas:
Divorce, Child Custody, Child Support, Mediation
Primary Location:
Waukesha, WI
Experience:
Licensed Since 2022
Average Client Rating for
Bailey Holt

About Bailey Holt
(Also known as Bailey Jean Holt, Bailey J. Holt)
Attorney Bailey Holt is passionate about her community. For a long time, her goal was to become an attorney practicing family law. On her path to achieving that, she collected a variety of experiences to prepare her to be the best attorney possible.
Now Bailey's goal is to give people the legal representation they deserve. An attorney can get by just giving their clients legal advice and taking their money. But Bailey knows there is a better option. Bailey seeks to meet people where they are and explain the complicated system they have to go through. To do this, she actively communicates with clients throughout the case and helps them in any way she can from the first time they call until the final settlement.
Bailey has gotten to where she is today by being intentional about her choices. In the beginning, she got into an accelerated pre-law program with Marquette. With her sights set, she was able to tailor her educational experiences and maximize her growth towards her chosen path.
She spent three years doing pro bono work at the Milwaukee Justice Center helping people navigate the family court system. She spent a year working with Kids Matter hosting clinics helping people going through guardianship cases. And she even worked within the system as an intern with the Guardian ad Litem Division of the Legal Aid Society where she ensured that decisions were made in the child's best interests.
Through all of these experiences, she gained firsthand experience with family law before ever becoming an attorney. She gained an understanding of where people are in these cases, what they are going through, and what she can do to help them.
Are you ready to move forward? Call (262) 221-8123 to schedule a strategy session with one of our attorneys.
And now that she is practicing, she can see all of her hard work paying off. Earning her degree cemented her dream in place, and each client she serves deepens her passion for helping families.
Some of her most rewarding cases are mediation cases. While getting her law degree, she also got her Alternative Dispute Resolution certificate that trained her to take on mediation cases. These are some of her favorites because it saves her clients both time and money, and it gives them more autonomy over their futures. She knows a mediation agreement is more likely to create long-term harmony because both parties had a say in how it was written. Nothing gives Bailey more joy in her job than knowing that her clients are set up for long-term future success.
In her time away from work, Bailey loves to do all things Milwaukee. In the warmer months, Bailey's favorite things to do are go to Saturday farmers markets, walk her dog along Lake Michigan, and go to local events with her friends. Then, in the colder months, she takes time to relax, spending most of her time with family and friends.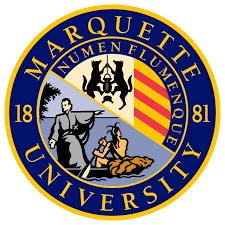 Marquette University
Bachelors in Social Welfare and Justice (2020)
Minor in Criminology and Law Studies
www.marquette.edu