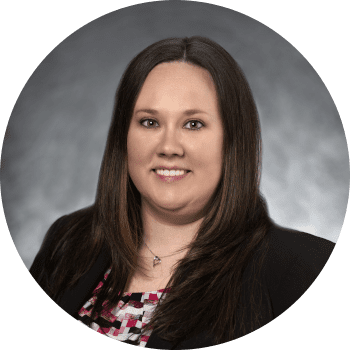 Practice Areas:
Divorce, Child Custody, Child Support
Primary Location:
Madison, WI
Experience:
Licensed Since 2011
Average Client Rating for
Andria M. Adams

About Andria M. Adams
(Also known as Andria Adams)
When it comes to family law, Attorney Andria Adams has a depth of knowledge that she earned from years of experience. She started practicing family law as soon as she graduated from law school in 2011 and has since spent most of that time dedicated solely to family law.
Before specializing, Andria collected experiences to prepare her for family law. She studied sociology for her undergraduate degree, minoring in legal studies. This education prepared her for law school and gave her a deeper understanding of how to best help people. She also earned a paralegal certificate which now gives her a greater awareness of how those around her can best help her clients.
After graduating from law school, Andria spent five years working at a law office where she practiced family, criminal, and civil law. And she spent those years working as a public defender too. Because of these experiences, she better understands the systems and situations that surround family law cases.
Andria is passionate about perfecting her craft and being the best attorney she can be. She pursues new court experiences, continuing legal education, and other professionals who share her passion for the law. Andria's determination comes from her work ethic and her belief that no one should have to go through these kinds of cases alone.
Her grandfather, who she called Papa, taught Andria to have the work ethic she uses today. He taught her the value in every dollar and worked harder than anyone else Andria has ever known. Learning from him has brought her to where she is today.
Are you ready to move forward? Call (262) 221-8123 to schedule a strategy session with one of our attorneys.
Andria was shown just how many people she has impacted when she was voted Rock County's best divorce attorney in the Janesville Gazette. She felt so grateful because it showed her how much she impacts the community. In all of her cases, one of the most important memories she has was when a client thanked her for helping them through their case–they said it was one of the most stressful times in their life. As simple as the thank you may seem, it validated Andria's reason for working in family law. Andria is a family law attorney because going through these cases can be so difficult, and Andria wants to be there to help and support her clients through it.
When Andria was ten her parents got a divorce. It was a high conflict case, so she was assigned a guardian ad litem to help her and to advocate for her needs throughout the case. Today Andria is so thankful for how things turned out because she loves her blended family. She works to make sure every family ends their case with an order that gives them the lasting success she got to experience.
Andria got her law degree in Texas, and her time there has only made her love Wisconsin more. She loves getting to experience all four seasons. When she isn't working, Andria spends as much time outside with her husband and son as she can. She loves hiking with their three dogs, especially going out to see the colors changing in fall or taking the family camping where they can swim and fish on all of Wisconsin's many lakes.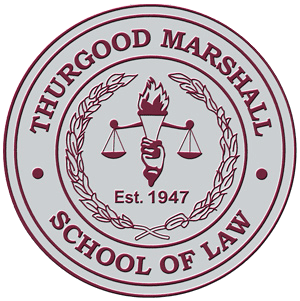 Texas Southern University
Thurgood Marshall School of Law
Doctor of Jurisprudence (2011)
Graduated Cum Laude
tsu.edu