Milwaukee Child Custody Attorneys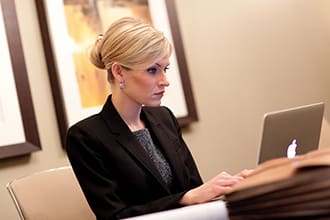 Join one of our experienced family law attorneys and learn about the divorce process, common issues, and participate in a Q and A session.
RSVP here.
Upcoming dates:
Tue, Dec 5 at 5:30pm
With
Attorney Mike Kyrios
Milwaukee Child Custody Lawyers at Sterling Lawyers, LLC
Legal Options that Work for You
There are three basic separation paths depending on your situation. If you're not sure what to choose or are ready to take the next step, call to speak with an attorney for case-specific advice.
Uncontested
Help from the Pros for Simpler Cases
Starting at $2750
Best when you both agree on most separation issues
Get help preparing the paperwork
Ask question at legally complex points
Have peace of mind with your settlement
Mediated
Greater Level of Help for Amicable Situations
$3,500 - $6,500/couple
Most amicable process for long-term harmony
Neutral mediation attorney guides you from start to settlement
Reduce conflict by deciding on property division and custody matters together
Fraction of contested divorce costs
Contested
When You Need an Advocate in Your Corner
$499/mo - $100,000
Best for adversarial relationships
Necessary if abuse, substance abuse, or violence is present
Your personal negotiation and litigation team
Critical when trust is an Issue
If you're dealing with a custody dispute, you need
Milwaukee divorce lawyers
who can navigate the complexities of family law. Sterling Lawyers is a reputable law firm in Milwaukee, Wisconsin, that focus on family law. The firm's experienced attorneys understand how emotionally draining these disputes can be and are dedicated to providing compassionate representation and advocacy to help their clients through these difficult times. Trust Sterling Lawyers to provide the legal k and support you need during this challenging time.
Their attorneys take a personalized approach to every case, working closely with clients to understand their unique circumstances and goals. They understand that child custody can be particularly challenging, as the outcome has a significant impact on the lives of the children and parents involved. That's why Sterling Lawyers takes a proactive approach to their cases, identifying potential issues early on and developing strategies to address them before they become bigger problems.
One of the most important aspects of their practice is their commitment to being supportive advocates for their clients. They understand that family law cases can be emotionally overwhelming, and their attorneys strive to provide a supportive and understanding environment where clients can feel comfortable discussing their concerns and fears. They are always available to answer questions, provide guidance, and offer emotional support to their clients.
Sterling Lawyers is experienced in handling all aspects of child custody cases, including legal and physical custody, visitation schedules, and relocation issues. They understand that every case is unique, and they work diligently to achieve the best possible outcome for their clients. They are committed to protecting the best interests of the children involved, while also advocating for the rights of their clients.
Their attention to detail is another key aspect of their approach to family law. They understand that even small details can have a significant impact on the outcome of a case, and they take the time to review all of the relevant information and gather evidence to support their clients' positions. This attention to detail can make a big difference in the outcome of a case.
In addition to their legal skills, Sterling Lawyers is dedicated to serving the Milwaukee community. They understand the unique needs of individuals and families in the area, and they are committed to providing affordable and accessible legal services to those who need them. They believe that everyone deserves quality legal representation, regardless of their financial situation.
Their commitment to communication is also essential to their approach. They understand that their clients need to stay informed about the progress of their case. They make themselves available to answer questions and provide updates throughout the legal process. They believe that clear and consistent communication is essential to building trust and ensuring that their clients feel supported and informed throughout their court proceedings.
Sterling Lawyers is not just a law firm that handles child custody cases. They are also compassionate advocates for their clients, providing effective legal representation, and emotional support throughout the legal process. They understand that their clients are going through one of the most challenging periods of their lives and they strive to provide a supportive and understanding environment for them.
The holistic approach taken sets our attorneys apart from any other lawyer. They understand that their clients need emotional support in addition to legal support, and they make sure to provide a safe and comfortable environment where clients can feel heard and understood. They prioritize the well-being of their clients and strive to minimize the stress and emotional burden of family law.
For Immediate help with your family law case or answering any questions please call (262) 221-8123 now!
Frequently Asked Questions
How much is a child custody lawyer in Milwaukee?
Within Milwaukee and Milwaukee County, a family law attorney's price can vary greatly. In addition, just because a lawyer is expensive does not mean they are good. That is why we use a fixed fee pricing model so that you know how much you will spend on the case.
Do you need a child custody lawyer in Milwaukee?
When it comes to deciding if you require a lawyer for child custody, it ultimately depends on the details of your case. As a rule of thumb, it's advisable to seek advice from an attorney if you're contemplating divorce or currently going through one where custody is a concern. A legal professional can provide clarity on your legal entitlements and choices and can also serve as your representative in a court of law if required.
How to find a good child custody lawyer in Milwaukee?
To find a good lawyer in Milwaukee you should ask friends, family, colleagues, or search online. Contact the state bar association for a list of lawyers nearby. During interviews, ask about their experience, fees, and availability. Feeling comfortable and confident with your lawyer is crucial. Most importantly, you should feel comfortable with the lawyer and confident that they can represent you well.
Sterling Lawyers, LLC in Milwaukee is formerly known as 'Sterling Law Offices, S.C.'