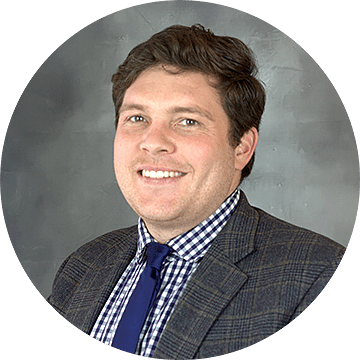 Practice Areas:
Divorce, Child Custody, Child Support
Primary Location:
Milwaukee, WI
Experience:
Licensed Since 2017
Average Client Rating for
Austin Miller

Attorney Austin Miller primarily focuses on divorce, child custody, and child support cases and received Guardian ad Litem training through Ozaukee County. He has ample experience handling high-conflict divorces and post-judgment cases ranging from child support to full-scale custody and placement evaluations. Through hard work and dedication, he strives to make a positive impact on his client's lives, their family, and the community.
Austin received his law degree from the University of Wisconsin. During law school, he worked as a student attorney for the Winnebago County District Attorney's office, where he learned the intricacies of the courtroom. He went on to work at Kaplan Law Firm, S.C., a family law firm, for nearly two years.
Never one to shy away from difficult cases, Austin worked on cases involving abuse allegations, restraining orders, and termination of parental rights. He has also assisted in arranging step-parent adoptions. No matter how difficult the case, if it means protecting client's children and families, Austin is prepared to go the extra mile for his clients.
To Austin, nothing replaces hard work and preparation, and every one of his clients deserves the same level of excellence. His overriding goal is to be a source of stability and strength in some of the stormiest moments in his client's lives. Ultimately, he hopes that you leave a meeting with him feeling more hopeful.
Are you ready to move forward? Call (262) 221-8123 to schedule a strategy session with one of our attorneys.
Austin came from a legal family. It was their hard work that inspired him to get into law. He remembers countless times when out to dinner with his family where people would walk up and thank them for making a difference in their lives. Austin strives to provide the same level of excellent, knowledgeable service for his clients.
As a native of Utah, Austin fell in love with the greenery and colors of Wisconsin and sees it as his permanent home. Together with his husband Nicolas, he loves exploring nature, reading, and going to the art museum. When he can, he enjoys going up to Devil's Lake and the surrounding area.