Milwaukee Spousal Support Attorneys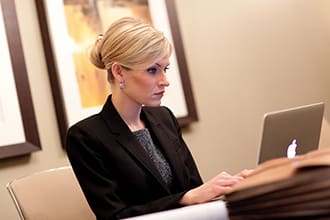 Join one of our experienced family law attorneys and learn about the divorce process, common issues, and participate in a Q and A session.
RSVP here.
Upcoming dates:
Tue, Dec 5 at 5:30pm
With
Attorney Mike Kyrios
Milwaukee Spousal Support Lawyers at Sterling Lawyers, LLC
Legal Options that Work for You
There are three basic separation paths depending on your situation. If you're not sure what to choose or are ready to take the next step, call to speak with an attorney for case-specific advice.
Uncontested
Help from the Pros for Simpler Cases
Starting at $2750
Best when you both agree on most separation issues
Get help preparing the paperwork
Ask question at legally complex points
Have peace of mind with your settlement
Mediated
Greater Level of Help for Amicable Situations
$3,500 - $6,500/couple
Most amicable process for long-term harmony
Neutral mediation attorney guides you from start to settlement
Reduce conflict by deciding on property division and custody matters together
Fraction of contested divorce costs
Contested
When You Need an Advocate in Your Corner
$499/mo - $100,000
Best for adversarial relationships
Necessary if abuse, substance abuse, or violence is present
Your personal negotiation and litigation team
Critical when trust is an Issue
Sterling Lawyers is a law firm that focuses on family law, with a particular focus on spousal support cases. Our team of experienced lawyers has years of experience representing clients in all types of spousal support cases, from initial negotiations to complex litigation.
Spousal support, also known as alimony or maintenance, is a critical issue in many family law cases. All of our spousal maintenance attorneys at the Milwaukee family law firm understand the importance of securing fair and reasonable alimony arrangements for our clients, whether they are seeking support or are facing a request for support from their former spouse.
At Sterling Lawyers, we believe that every client deserves personalized attention and tailored legal solutions. We take the time to get to know our clients and their unique situations, so we can develop strategies that meet their specific needs and goals. We understand that spousal support cases can be emotional and stressful, and we strive to provide our clients with compassionate and supportive representation throughout the process.
Our alimony lawyers have extensive experience in all aspects of spousal maintenance cases, including:
Negotiating spousal support agreements: Our lawyers are skilled negotiators who can help our clients reach fair and reasonable alimony agreements with their former spouses. We work to ensure that our clients' financial needs are adequately addressed and that the agreement is in their best interests.
Litigating spousal maintenance disputes: If a spousal support agreement cannot be reached through negotiation, our lawyers are prepared to litigate the case in court. We have a track record of success in spousal support litigation, and we work tirelessly to protect our clients' rights and interests.
Modifying alimony agreements: Life circumstances can change after a spousal support agreement is reached and then a family law firm can assist clients in seeking modifications to their spousal maintenance obligations or entitlements. We help our clients navigate the legal process to ensure that any changes are fair and reasonable.
We are committed to providing our clients with the highest level of legal representation in spousal support cases. We understand that every case is unique, and we work to develop strategies that are tailored to the specific needs and goals of our clients. Our lawyers are respected in the legal community for their knowledge and dedication, and we are proud to have helped countless clients achieve favorable outcomes in their alimony cases.
If you are facing a spousal maintenance issue, we encourage you to contact Sterling Lawyers to schedule a consultation with one of our experienced alimony lawyers. We will provide you with a thorough assessment of your case and help you understand your legal options. With our guidance and support, you can feel confident that you are making informed decisions about your future.
For Immediate help with your family law case or answering any questions please call (262) 221-8123 now!
Frequently Asked Questions
In Milwaukee, do spousal support lawyers help with alimony?
A lawyer who focus on spousal support can assist you in negotiating or modifying your alimony payments. They can also guide you through legal action if your former spouse fails to pay the agreed-upon amount.
How can I file with a spousal support lawyer in Milwaukee?
If you want to receive spousal support, you need to mention it in the first filing document for divorce, which could be a petition for divorce or a petition for dissolution form. This is according to the law.
How do spousal support lawyers calculate alimony in Milwaukee?
Alimony paid to a spouse is determined by considering various factors like the duration of the marriage, income potential, and anticipated financial prospects. The calculation of alimony is carried out on a case-by-case basis as there are no specific guidelines provided by the statutes of Wisconsin.
Sterling Lawyers, LLC in Milwaukee is formerly known as 'Sterling Law Offices, S.C.'