Oshkosh Paternity Attorneys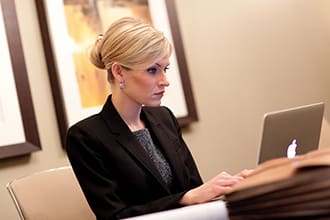 Join one of our experienced family law attorneys and learn about the divorce process, common issues, and participate in a Q and A session.
RSVP here.
Upcoming dates:
Tue, Dec 5 at 5:30pm
With
Attorney Mike Kyrios
Oshkosh Paternity Lawyers at Sterling Lawyers, LLC
Legal Options that Work for You
There are three basic separation paths depending on your situation. If you're not sure what to choose or are ready to take the next step, call to speak with an attorney for case-specific advice.
Uncontested
Help from the Pros for Simpler Cases
Starting at $2750
Best when you both agree on most separation issues
Get help preparing the paperwork
Ask question at legally complex points
Have peace of mind with your settlement
Mediated
Greater Level of Help for Amicable Situations
$3,500 - $6,500/couple
Most amicable process for long-term harmony
Neutral mediation attorney guides you from start to settlement
Reduce conflict by deciding on property division and custody matters together
Fraction of contested divorce costs
Contested
When You Need an Advocate in Your Corner
$499/mo - $100,000
Best for adversarial relationships
Necessary if abuse, substance abuse, or violence is present
Your personal negotiation and litigation team
Critical when trust is an Issue
Determining legal paternity can be an emotionally turbulent time filled with challenges and legal intricacies. When paternity is in question, critical issues like child support, custody, and inheritance rights hang in the balance. Although establishing paternity may seem straightforward, there are many complexities involved in the process. Having an attorney to guide you through the detailed steps smoothly and efficiently is key during this transitional period. Each Oshkosh family law attorney at Sterling Law Offices recognize the gravity of these cases and provide the legal know-how to simplify the proceedings for clients.
Oshkosh's Trusted Paternity Attorneys
Our dedicated legal team works diligently to minimize clients' stress while securing favorable outcomes. By streamlining the paternity process, they complete cases as quickly as possible while protecting the child's best interests. Our extensive knowledge of paternity law sets us apart from other family law firms. We are committed to providing personalized attention, making each client feel valued throughout their journey. This thoughtful approach leads to greater satisfaction with the process and outcome.
Personalized Approach in Oshkosh
Every paternity case is unique, which is why we tailor our services to match each client's specific situation. We invest ample time understanding needs upfront before providing a transparent quote outlining our fixed pricing. This eliminates surprise expenses down the road and provides cost-effective representation without escalating hourly bills. Clients can receive high-caliber legal services catered to their case without cost concerns. A personalized approach often yields optimal case results and a smoother process for clients.
Extensive Family Law Background
With years assisting clients, we have extensive knowledge of local courts and intricate paternity laws. Our lawyers comprehend the complexities around issues like genetic testing, child support, and custody. They have streamlined countless paternity cases, making the process efficient and affordable for clients. Clients can feel at ease knowing their case is being handled with the utmost competence when working with a skilled legal team. Their vast family law experience provides greater confidence and assurance for clients.
Our Commitment to Smooth Proceedings
The attorneys at Sterling Law Offices aim to minimize disruptions by expediting paternity case resolutions. They simplify the process by proactively managing legal documents, negotiations, and court requirements. Their objective is to finalize paternity determinations quickly so clients can move forward with their lives and make arrangements based on the outcome. In addition to establishing paternity, the lawyers handle related matters such as child support and custody to provide comprehensive representation. By collaborating effectively, they reduce conflicts and achieve resolutions reflective of both parties' wishes.
Ongoing Support Throughout the Journey
While establishing paternity may seem like a single legal matter, related needs can arise down the road. We provide modification services should adjustments become necessary over time. Our knowledgeable Oshkosh paternity lawyers remain available to guide clients through changing existing arrangements when circumstances evolve. We also offer continued support by providing access to educational resources and connections with relevant professionals. We recognize that each situation is unique and requires tailored ongoing assistance. Open communication and long-term relationships enhance this continued support.
The Cornerstone of Choosing an Attorney
Selecting an attorney with proven paternity case experience is paramount. Protecting the child's best interests and rights is always the firm's top priority. An attorney well-versed in intricate paternity laws provides wisdom while fiercely defending client rights. For those establishing paternity, having an experienced guide for advice and advocacy every step of the way is indispensable.
Demystifying the Path Ahead
The paternity process typically begins with an initial consultation where the attorney gathers information to determine the best course of action based on the circumstances. Often, genetic testing is needed to establish biological paternity conclusively. The lawyer then works through proper legal channels to put a paternity order in place, which formally outlines custody, child support, and other details. While each case is unique, strong advocacy by an experienced attorney smooths out common complexities when working through the intricate steps involved in legally establishing paternity.
Empowering Your Journey: Why a Consultation is Crucial
If paternity is in question, consulting a knowledgeable Oshkosh paternity attorney is highly recommended to understand your rights and options. Eligibility considerations and legal processes vary, so speaking with a local professional provides important clarity. Attempting to handle paternity matters without experienced legal guidance risks complications. A consultation empowers you with a roadmap for the path ahead. It can also help avoid missteps through Early advice establishes a strong foundation for your journey. Let our team empower you to make informed decisions.
For Immediate help with your family law case or answering any questions please call (262) 221-8123 now!
Frequently Asked Questions
If I am not the biological father, how can I fight a paternity claim in Oshkosh, WI?
If you have been named as the legal father of a child that is not biologically yours, you can fight this in court with the help of an experienced lawyer in Oshkosh, WI. Your attorney can request DNA testing to prove you are not the biological father. If the test excludes you, this should be enough evidence to disestablish paternity.
Can a paternity attorney help me change my child's last name in Oshkosh?
Yes, an attorney can assist you with legally changing your child's last name in Oshkosh, WI. Once paternity is established, either parent can petition the court for a name change. Your lawyer will help you file the proper paperwork and represent you at the hearing. The judge will consider the best interests of the child in approving a name change. Your attorney will explain your reasons for wanting the change, whether the other parent consents, and potential benefits to your child.
How long do I have to establish paternity in Oshkosh, WI?
In Wisconsin, a father has 18 years from a child's birth to legally establish paternity through the courts. However, it is important to act much sooner if you want to secure your parental rights. An experienced paternity attorney in Oshkosh, WI will advise you to file a paternity acknowledgement form within the first year. This ensures you are named on the birth certificate and have a legal relationship. After one year, the mother can contest paternity claims. If she is married, her husband is presumed the legal father.