Oshkosh Collaborative Divorce Attorneys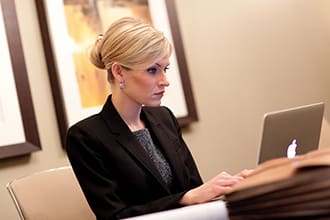 Join one of our experienced family law attorneys and learn about the divorce process, common issues, and participate in a Q and A session.
RSVP here.
Upcoming dates:
Tue, Dec 5 at 5:30pm
With
Attorney Mike Kyrios
Oshkosh Collaborative Divorce Lawyers at Sterling Lawyers, LLC
Legal Options that Work for You
There are three basic separation paths depending on your situation. If you're not sure what to choose or are ready to take the next step, call to speak with an attorney for case-specific advice.
Uncontested
Help from the Pros for Simpler Cases
Starting at $2750
Best when you both agree on most separation issues
Get help preparing the paperwork
Ask question at legally complex points
Have peace of mind with your settlement
Mediated
Greater Level of Help for Amicable Situations
$3,500 - $6,500/couple
Most amicable process for long-term harmony
Neutral mediation attorney guides you from start to settlement
Reduce conflict by deciding on property division and custody matters together
Fraction of contested divorce costs
Contested
When You Need an Advocate in Your Corner
$499/mo - $100,000
Best for adversarial relationships
Necessary if abuse, substance abuse, or violence is present
Your personal negotiation and litigation team
Critical when trust is an Issue
Going through a divorce is an extremely difficult and emotional experience. It involves making major life changes and can lead to feelings of grief, anger, and uncertainty. When divorce is inevitable, many couples turn to the collaborative process as an alternative to traditional divorce litigation. Collaborative divorce provides a more amicable and cost-effective way to dissolve a marriage. However, the process is complex, and the stakes are high. Having an Oshkosh divorce lawyer to guide you through family law is crucial to ensure your rights are protected. The compassionate lawyers at Sterling Law Offices understand the challenges individuals face during this transitional time. Their goal is to streamline the process and provide legal guidance, empowering clients to achieve fair resolutions. With their support, you can navigate this journey with confidence.
Best Choice for Collaborative Divorce Lawyers
As a team of professionals dedicated to helping clients through all aspects of family law, our collaborative divorce attorneys have negotiated hundreds of successful collaborative settlements over the years. We are committed to relieving clients' stress by handling the legal complexities, while clients focus on important personal matters. Our lawyers move each case along quickly yet thoroughly, protecting clients' best interests. Their collaborative experience coupled with their personalized approach is what sets them apart from other firms. They aim to make the legal process effortless, working diligently helping clients transition into the next phase of life.
Personalized Legal Guidance Tailored to Your Situation
Sterling Law Offices recognizes every client's situation is unique when it comes to legal matters. They take the time to understand each client's specific goals, concerns, and circumstances. The attorneys tailor their services to fit individual needs, providing transparent pricing options to match each case. This eliminates surprises down the road. Clients receive comprehensive legal representation through the collaborative process without worrying about escalating hourly rates. The personalized approach ensures clients remain satisfied and in control of their matters from start to finish. Working with a firm that offers customized attention enhances the collaborative experience.
Unrivaled Experience in Family Law Matters
Each attorney possesses extensive experience in all aspects of family law. They understand the collaborative process and the many intricacies involved. They are dedicated to streamlining proceedings and making collaborative divorce affordable. Clients can feel confident knowing their case is in the hands of attorneys rather than battling through an emotional divorce alone. The resources that our family law firm provides significantly benefits clients that are seeking an amicable settlement.
Committed to Seamless Proceedings
Sterling Law Offices is devoted to minimizing disruptions and expediting resolution throughout the process. Their goal is to make collaborative divorce effortless for clients by reducing delays and simplifying procedures. The attorneys work diligently to alleviate stress and achieve timely settlements that reflect both parties' desires. They handle all aspects of family law including division of assets, child custody matters, spousal support and more. The collaborative approach promotes cooperation, resulting in favorable outcomes achieved promptly. Clients can trust that we will make the process smooth while protecting their interests.
Ongoing Support During Your Transition
The effects of collaborative divorce extend well beyond the initial settlement. As circumstances evolve over the years, modifications to agreements regarding child support, alimony, or custody may become necessary. Sterling Law Offices provides ongoing support to guide clients through these changes. The attorneys remain available to address any family law needs that emerge down the road. They also supply clients with educational resources and workshops to empower them to adjust to new dynamics. Long after the collaborative process is finalized, Sterling Law Offices continues serving their clients and answering questions. Their commitment provides much-needed stability during the transition.
Selecting a Trusted Advocate
Selecting the right attorney is essential when navigating complex family law cases. Opting for an experienced lawyer well-versed in family law and the collaborative process sets clients up for the greatest chance of success. Sterling Law Offices' proven track record of favorable case results provides clients immense peace of mind. The attention to detail and high level of service they provide are evident in their 5-star client reviews. Well-qualified collaborative divorce lawyers understand the key objectives such as reaching equitable agreements and safeguarding children's best interests. With so much at stake, having an advocate to negotiate terms and handle legal intricacies allows clients to focus on self-care during this challenging transitional period.
Clarifying the Journey to Achieve Favorable Resolutions
The process involves several steps, starting with assessing whether the collaborative approach is suitable for the situation at hand. Next, both parties come together for an initial joint session with attorneys present. This begins the negotiation of major issues such as asset division, child custody arrangements, spousal and child support. Multiple joint sessions typically follow as details get ironed out and compromises are made. The collaborative team facilitates cooperation but does not force settlement. If the parties reach consensus, legal documents are drafted outlining the agreements. However, if significant disputes remain unresolved, the case may revert to litigation. There are often complicated nuances involved in the collaborative process. Sterling Law Office's experience enables them to provide guidance each step of the way to give clients the greatest advantage.
Consultation with Skilled Attorneys
Those looking to pursue collaborative divorce as an alternative to litigation may be wondering if they qualify for this process. The collaborative approach is voluntary so both parties must be willing participants. Eligibility also depends on jurisdiction rules and whether domestic violence, substance abuse or other complicating factors are present. To fully understand options available and get insights on the best path forward, it is advisable to schedule a consultation with the collaborative divorce attorneys at Sterling Law Offices. Attempting to navigate family law without legal representation could put individuals at risk of unfavorable outcomes or rights violations. Early consultation and case assessment prevent costly errors and provide a roadmap to resolution.
Collaborative divorce facilitates mutually agreeable divorce settlements, offering an empowering alternative to court litigation. However, the process requires traversing complex legal and emotional terrain. Having attorneys to offer guidance through each phase provides immeasurable value. Sterling Law Offices has a track record of handling family law cases in Oshkosh and Winnebago County. Their support enables clients to move forward with confidence. If you are ready to explore your options with the assistance of trusted legal advisors, contact us today to schedule a consultation and take control of your future.
For Immediate help with your family law case or answering any questions please call (262) 221-8123 now!
Frequently Asked Questions
Is collaborative divorce less expensive than litigation in Oshkosh?
Yes, collaborative divorce tends to cost significantly less than a traditional litigated divorce in Oshkosh, WI. By reaching settlements through meetings rather than court proceedings, you avoid many expenses associated with contested divorce litigation. Lawyer fees, court costs, legal fees, and discovery costs are greatly reduced with the collaborative approach.
What happens if we reach an impasse in collaborative divorce?
If you reach a sticking point and cannot progress in collaborative negotiations, you have a few options. One is to take a break and potentially bring in an outside individual to offer guidance or evaluation on the issue. You can also agree to engage in mediation specifically on the impasse topic while continuing collaborative meetings on other topics.
What are the pros and cons of collaborative divorce in Oshkosh?
Some pros of collaborative divorce in Oshkosh are: maintaining privacy by avoiding court, reduced costs compared to litigation, creative solutions and compromise, respectful tone facilitated by lawyers, and control over outcomes. Some potential cons are: reaching agreement still takes time, terminating the process can get expensive if court becomes necessary, power imbalances can still exist, a reluctant spouse may not participate in good faith.