Oshkosh Property Division Attorneys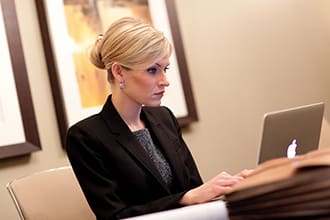 Join one of our experienced family law attorneys and learn about the divorce process, common issues, and participate in a Q and A session.
RSVP here.
Upcoming dates:
Tue, Dec 5 at 5:30pm
With
Attorney Mike Kyrios
Oshkosh Property Division Lawyers at Sterling Lawyers, LLC
Legal Options that Work for You
There are three basic separation paths depending on your situation. If you're not sure what to choose or are ready to take the next step, call to speak with an attorney for case-specific advice.
Uncontested
Help from the Pros for Simpler Cases
Starting at $2750
Best when you both agree on most separation issues
Get help preparing the paperwork
Ask question at legally complex points
Have peace of mind with your settlement
Mediated
Greater Level of Help for Amicable Situations
$3,500 - $6,500/couple
Most amicable process for long-term harmony
Neutral mediation attorney guides you from start to settlement
Reduce conflict by deciding on property division and custody matters together
Fraction of contested divorce costs
Contested
When You Need an Advocate in Your Corner
$499/mo - $100,000
Best for adversarial relationships
Necessary if abuse, substance abuse, or violence is present
Your personal negotiation and litigation team
Critical when trust is an Issue
The process of property division can be a tumultuous journey, fraught with emotional stress and complex legal challenges. The attorneys at Sterling Law Offices, based in Oshkosh, Wisconsin, are well-versed in guiding clients through this intricate legal landscape. By aligning themselves with skilled legal professionals, individuals can streamline the process and avoid unnecessary hassles. These legal practitioners offer a practical approach, understanding the need to balance emotional considerations with legal obligations.
Oshkosh's Trusted Property Division Attorneys
Sterling Law Offices has proven to be a reliable choice for individuals seeking representation. Each Oshkosh family law lawyer is devoted to alleviating the stress associated with these legal proceedings and work tirelessly towards favorable outcomes for their clients. The primary objective is to navigate through this difficult process efficiently while safeguarding clients' interests. The proficiency demonstrated by our attorneys in this area has set us apart from other law firms in the area. Our commitment to providing individualized attention to each client enhances the overall experience.
Our Personalized Approach
We understand that everyone has unique family law needs. Taking time to understand each client's specific situation, we tailor our services accordingly. With a transparent quoting system, we ensure that prices align with individual needs, eliminating any monetary surprises. By offering comprehensive, high-quality legal representation at a fixed fee, we effectively remove the worry of unpredictable costs. This personalized approach significantly increases client satisfaction and yields better outcomes.
Extensive Family Law Experience
The team has a wealth of experience in offering clients outstanding service. Their in-depth understanding of the legal process offers security and reassurance to clients. With a keen focus on streamlining the process and making it more affordable, they ensure that clients receive the support they need without any undue financial burden or delays.
Our Commitment to Smooth Proceedings
Sterling Law Offices is unwavering in their determination to minimize disruptions and streamline the resolution during family law proceedings. They strive to make the property division process as smooth and expedient as possible, easing the transition and minimizing disruptions in clients' lives. The professional team handles a range of legal proceedings, providing a comprehensive approach to family law cases. The firm seeks to achieve a clear resolution that reflects both parties' decisions, reducing conflict and promoting cooperation.
Continued Support for Your Case
Dealing with property division involves considering various factors such as the financial implications, impacts on children, and emotional well-being. Recognizing that circumstances can change over time, we offer modification services to adapt existing arrangements. The team provides ongoing support for clients, guiding them through these modifications. Beyond initial consultation and representation, we provide numerous additional resources such as access to legal research materials and educational workshops, reinforcing our commitment to providing long-term support.
The Cornerstone of Choosing an Attorney
Choosing an attorney with a history of successfully managed cases is essential for any legal matter. The proven track record of Sterling Law Offices instills confidence in clients and contributes to their peace of mind during the legal process. When dealing with property division cases, it is imperative to protect the best interests of children, ensure fair distribution of assets and promote peaceful resolutions. An attorney's role is to guide clients through the legal process, providing advice and representation at every step.
Navigating the Path to Resolution
The process of property division involves several steps ranging from initial consultation, filing documents to negotiation and possibly court proceedings. Clients might face challenges like legal requirements, documentation or dealing with opposing parties. Our knowledge enables us to guide the clients through each stage, providing strategic advice.
Empowering Your Journey: Why a Consultation is Crucial
Starting the family law process would be best started with a consultation from an attorney to explore available options. Eligibility varies depending on jurisdiction and individual circumstances. Addressing the implications of not seeking legal advice when dealing with property division matters is important. Early consultation with a lawyer can prevent pitfalls and establish a strong foundation for a successful case.
Dealing with property division is complex and having skilled attorneys at one's side is invaluable. Sterling Law Offices have shown a commitment to personalized service and make difficult processes easier for their clients. They stand out as a trusted choice in Oshkosh for representation. Located in Winnebago County, they are always available for consultation or further information.
For Immediate help with your family law case or answering any questions please call (262) 221-8123 now!
Frequently Asked Questions
What happens to the house/cars/bank accounts in a divorce property settlement in Oshkosh?
The house, cars, and bank accounts are typically considered marital property that is subject to division. The general approach under Wisconsin law is that marital property should be divided equitably between the spouses. This does not necessarily mean a 50/50 split. Factors like the length of the marriage, contributions to acquiring assets, and earning ability affect the division. An Oshkosh divorce lawyer will analyze property like the house, cars, and bank accounts to determine their value, ownership, and contribution by each spouse towards acquiring them. Then a proposed settlement will divide these assets fairly based on the circumstances. The settlement must be agreed by both parties and approved by the court.
What kinds of property are considered marital property vs separate property?
Marital property generally includes assets acquired during the marriage. Separate non-marital property that is not divided includes inheritances, gifts, assets owned before marriage, and compensation from personal injury claims of one spouse.
Can my spouse and I work out our own property settlement agreement in Oshkosh without going to court?
Yes, in many cases spouses can negotiate their own property settlement agreement in a divorce without extensive court involvement. This involves cooperatively taking inventory of assets and debts, gathering documentation, and having open discussion to reach compromise. Written settlement agreements can be filed in court and incorporated into the final divorce decree.