Oshkosh Child Support Attorneys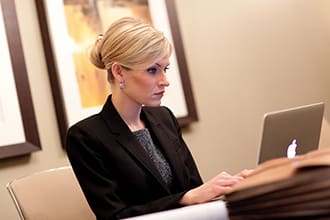 Join one of our experienced family law attorneys and learn about the divorce process, common issues, and participate in a Q and A session.
RSVP here.
Upcoming dates:
Tue, Dec 5 at 5:30pm
With
Attorney Mike Kyrios
Oshkosh Child Support Lawyers at Sterling Lawyers, LLC
Legal Options that Work for You
There are three basic separation paths depending on your situation. If you're not sure what to choose or are ready to take the next step, call to speak with an attorney for case-specific advice.
Uncontested
Help from the Pros for Simpler Cases
Starting at $2750
Best when you both agree on most separation issues
Get help preparing the paperwork
Ask question at legally complex points
Have peace of mind with your settlement
Mediated
Greater Level of Help for Amicable Situations
$3,500 - $6,500/couple
Most amicable process for long-term harmony
Neutral mediation attorney guides you from start to settlement
Reduce conflict by deciding on property division and custody matters together
Fraction of contested divorce costs
Contested
When You Need an Advocate in Your Corner
$499/mo - $100,000
Best for adversarial relationships
Necessary if abuse, substance abuse, or violence is present
Your personal negotiation and litigation team
Critical when trust is an Issue
Going through a divorce or separation as a family is an extremely difficult and emotional experience. Determining child support arrangements adds further complexity. Having an Oshkosh family law firm to guide you through family law matters is crucial to protect your rights. The compassionate child support attorneys at Sterling Law Offices understand the immense challenges individuals face during this transitional time. Their goal is to streamline the process and provide legal guidance, empowering clients to achieve fair resolutions. With their support, you can navigate this journey with confidence.
Traversing the Challenging Terrain of Child Support
Our team of attorneys are dedicated to helping clients through all aspects of family law determinations in Oshkosh. Their attorneys have successfully negotiated hundreds of support agreements over the years. They are committed to relieving clients' stress by handling the legal complexities, while clients focus on important personal matters. They move each case along in a timely manner while still conducting due diligence and protecting clients' best interests. Their extensive experience coupled with their personalized approach is what sets them apart from other firms in Oshkosh. They aim to make the process effortless, working diligently to help clients transition into the next phase of life.
Personalized Legal Guidance for Your One-of-a-Kind Situation
We understand that every person's situation is unique when it comes to legal matters. We take the time to understand each client's specific goals, concerns, and circumstances. Our attorneys tailor their services to fit individual needs, providing transparent pricing options to match each case. This eliminates surprises down the road. Clients receive comprehensive legal representation regarding child support without worrying about escalating hourly rates. The personalized approach ensures clients remain satisfied and in control of their matters from start to finish. Working with a firm that offers customized attention enhances the experience.
A Quality Experience in All Facets of Family Law
Our firm possesses extensive experience in all aspects of family law. Our child support attorneys have an understanding of the many intricacies involved in support determinations. They are dedicated to streamlining proceedings and making the process affordable. Clients can feel confident knowing their case is in capable hands. The resources offered provide benefit those seeking fair resolutions.
Devoted to Smooth Child Support Proceedings
Sterling Law Offices is devoted to minimizing disruptions and expediting resolution when handling family law. They aspire to make the process effortless for clients by reducing delays and simplifying procedures. The attorneys work diligently to alleviate stress and achieve timely child support agreements reflecting both parties' wishes. The focus on resolution promotes cooperation, resulting in favorable outcomes achieved promptly.
Ongoing Assistance Through Your Transition
The effects of child support arrangements extend beyond the initial determination. As circumstances evolve over the years, modifications may become necessary. Our team provides ongoing support to guide clients through these changes. The attorneys remain available to address emerging family law needs. They also supply clients with educational resources and workshops to empower them to adjust to new dynamics. Long after the initial agreements, we continue serving clients. Our commitment provides much-needed stability during transitions.
Choosing the Right Child Support Attorney
Selecting the right attorney is essential when determining child support. Opting for an experienced family law attorney with a proven track record sets up the greatest chance of success. Sterling Law Offices' favorable case results provide clients immense peace of mind. The attention to detail and high level of service they provide are evident in their 5-star client reviews. Well-qualified attorneys understand the key objectives such as reaching equitable agreements that safeguard children's interests. With so much at stake, having a skilled advocate allows clients to focus on their family during this challenging transitional period.
Understanding Child Support to Prepare for Success
The process involves several steps, starting with attempting to reach mutual agreements through negotiation and mediation. If significant disputes remain, litigation may follow. Familiarity with family law statutes, guidelines, and court procedures is essential. There are often complicated nuances involved. Sterling Law Office's extensive experience enables them to provide strategic guidance each step of the way to give clients the greatest advantage in their case.
The Essential First Steps with an Attorney
Those dealing with separation or divorce often have questions about child support. Eligibility is based on state laws and individual circumstances. To fully understand options available, schedule a consultation with a lawyer. Attempting to navigate family law without legal guidance could put individuals at risk of unfavorable outcomes. Early consultation provides insights on the best approach and prevents costly errors. It empowers individuals by providing a clear understanding of their rights and potential outcomes. Connect with a lawyer today by calling now.
For Immediate help with your family law case or answering any questions please call (262) 221-8123 now!
Frequently Asked Questions
How can I get the amount of child support modified in Oshkosh, WI?
In Wisconsin, child support orders can be modified if there is a substantial change in circumstances, such as a 15% change in the payer's income or a change in the child's needs. To request a modification, file a motion with the court explaining the reasons why support should be altered. Provide proof like recent pay stubs, bills, or expenses related to the child's needs. The court will schedule a hearing to evaluate the evidence and make a decision. An experienced Oshkosh child support attorney can handle the modification process and argue for an increase or decrease in support based on changes in financial situations. Without proper legal representation, it can be challenging to get a modification.
What can I do if my ex is behind on child support payments?
If your ex is delinquent on child support, you should contact the Child Support Enforcement agency and your family law attorney immediately. They can pursue enforcement remedies like wage garnishment, tax intercepts, license suspension or passport denial. You may also file a contempt motion asking the court to impose fines or jail time if willful nonpayment is proved.
Am I required to pay for my child's college expenses?
No, there is no legal requirement for parents to pay college costs for a child. Child support generally ends when the child turns 18 unless the order specifies continuing it through high school graduation. College expenses are discretionary. A parent may voluntarily contribute to college if affordable. Or parents could negotiate shared college costs in a divorce settlement agreement. But college tuition and related costs cannot be pursued through child support enforcement remedies.