Jefferson Collaborative Divorce Attorneys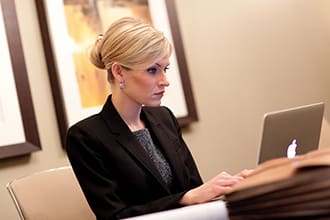 Join one of our experienced family law attorneys and learn about the divorce process, common issues, and participate in a Q and A session.
RSVP here.
Upcoming dates:
Tue, Dec 5 at 5:30pm
With
Attorney Mike Kyrios
Jefferson Collaborative Divorce Lawyers at Sterling Lawyers, LLC
Legal Options that Work for You
There are three basic separation paths depending on your situation. If you're not sure what to choose or are ready to take the next step, call to speak with an attorney for case-specific advice.
Uncontested
Help from the Pros for Simpler Cases
Starting at $2750
Best when you both agree on most separation issues
Get help preparing the paperwork
Ask question at legally complex points
Have peace of mind with your settlement
Mediated
Greater Level of Help for Amicable Situations
$3,500 - $6,500/couple
Most amicable process for long-term harmony
Neutral mediation attorney guides you from start to settlement
Reduce conflict by deciding on property division and custody matters together
Fraction of contested divorce costs
Contested
When You Need an Advocate in Your Corner
$499/mo - $100,000
Best for adversarial relationships
Necessary if abuse, substance abuse, or violence is present
Your personal negotiation and litigation team
Critical when trust is an Issue
When facing the journey of a collaborative divorce, it can be emotionally demanding and complex. It's natural to feel overwhelmed and uncertain about this new path. However, having Jefferson divorce lawyer who can make the divorce process streamlined and hassle-free can be a game-changer. The presence of seasoned legal guidance during this critical period can be incredibly beneficial, supplying individuals with the required knowledge and understanding needed to smoothly navigate this intricate procedure.
Beginning the Journey with Your Collaborative Divorce Lawyers
Sterling Lawyers, based in Jefferson, Wisconsin, are the trusted choice for clients seeking representation in collaborative divorce. The firm's seasoned lawyers bring forth a dedication to relieving clients' stress and achieving favorable outcomes. The goal is to navigate this complex process quickly and simply, ensuring their clients' best interests are protected. What sets this firm apart from others in the city is their nuanced understanding of this field, resulting from years of successfully representing clients. The firm believes in providing personalized attention to each client, an approach that greatly enhances the client's experience.
Tailoring Legal Services to Suit Your Needs
Our team takes the time to understand each client's specific needs and tailor their services accordingly. Each client's unique situation is given due consideration, and transparent quotes are provided, with services tailored to meet individual needs. Fixed fee pricing is a key feature at the firm – their cost-effective approach eliminates surprises commonly associated with hourly billing. Clients can rest assured they are receiving comprehensive, high-quality legal representation without concern for escalating costs. The personalized approach practiced by the team results in increased client satisfaction and promotes better case outcomes.
Years of Experience with Our Profound Understanding of Family Law
We have a comprehensive background in family law matters. The team has in-depth knowledge of the collaborative divorce process. Our commitment to streamlining the process and making it affordable for clients ensures they receive the support they need without unnecessary delays or financial strain. This translates into a higher level of confidence and competence when dealing with family law matters, reassuring clients that their cases are in capable hands.
Ensuring Smooth and Hassle-Free Proceedings
We are committed to minimizing disruptions and maximizing resolution during family law proceedings. We strive to streamline the legal process for their clients, reducing stress and unnecessary delays. The team works towards making the collaborative divorce process effortless and fast, ensuring a smooth transition and minimizing disruptions to clients' lives. Our professional lawyers are skilled at handling legal proceedings such as property division, child custody and support, and alimony, offering a well-rounded approach to family law cases.
Beside You Every Step of the Way
Factors to consider when handling family law include the impact on children, financial implications, and emotional well-being. Sterling Lawyers recognize that circumstances can change over time and individuals may need to adapt existing arrangements. Thus, modification services are available. Our Jefferson collaborative divorce attorneys can guide clients through these modifications and provide ongoing support. The firm's dedication extends to maintaining long-term relationships with clients, even after their immediate needs have been resolved.
Making the Right Choice for Choosing Your Attorney
Working with an attorney who has successfully handled similar cases in the past offers several advantages. Sterling Lawyers' proven track record instills confidence in clients and contributes to their peace of mind during the legal process. They strongly advocate for their clients, guiding them through the legal process and providing advice and representation at every step.
Understanding the Path to Resolution
The process of navigating a collaborative divorce involves several stages from the initial consultation to negotiation or even court proceedings, if necessary. The legal team at Sterling Lawyers enables clients to navigate each stage effectively, providing strategic advice and advocating for their best interests.
The Power of a Consultation
Starting the process requires a consultation with a collaborative divorce attorney to evaluate the situation, understand your rights, and explore available options. Sterling Lawyers are available for consultations, and potential clients are encouraged to reach out and assess their eligibility. The importance of seeking advice when dealing with legal matters cannot be overstated, as it can empower individuals by providing a clear understanding of their rights and options.
We offer the combination of a personalized approach, extensive experience, and a commitment to smooth proceedings. The complexities involved can be navigated smoothly with the help of a seasoned attorney by one's side. The firm's commitment to personalized service and easing the process supports clients at each stage with compassion. Our team stands out as a trusted choice for collaborative divorce representation in Jefferson, Wisconsin. Contact Sterling Lawyers for a consultation.
For Immediate help with your family law case or answering any questions please call (262) 221-8123 now!
Frequently Asked Questions
How does the collaborative divorce process work in Jefferson, WI?
You and your spouse participate in a series of settlement meetings with your respective Jefferson collaborative divorce lawyers. Together you identify issues, develop interests, and generate creative solutions with your lawyers' guidance. Information is voluntarily exchanged to negotiate in good faith. You directly participate in mutual problem-solving instead of ceding control to the courts. With coaching from your Jefferson collaborative divorce lawyer, communication stays constructive, and progress is made each meeting.
In Jefferson, what types of issues can a collaborative divorce resolve?
The collaborative process can address all aspects of divorce that would normally have to be litigated, including division of assets and debts, spousal maintenance, child custody arrangements, child support, and development of detailed parenting plans. A skilled Jefferson collaborative divorce lawyer/attorney will cover all concerns important to you and your family. Creative solutions are developed together.
How is a collaborative divorce finalized in Jefferson, WI?
Once you have negotiated a comprehensive settlement agreement addressing all issues with your spouse, one of the Jefferson collaborative divorce lawyers will draft the formal documents to make the agreement legally enforceable. This settlement agreement is then filed and presented to the court for approval and issuance of the final divorce decree. There is no need for trials or hearings.
Sterling Lawyers, LLC in Jefferson is formerly known as 'Sterling Law Offices, S.C.'