Jefferson Child Support Attorneys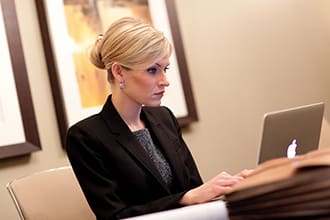 Join one of our experienced family law attorneys and learn about the divorce process, common issues, and participate in a Q and A session.
RSVP here.
Upcoming dates:
Tue, Dec 5 at 5:30pm
With
Attorney Mike Kyrios
Jefferson Child Support Lawyers at Sterling Lawyers, LLC
Legal Options that Work for You
There are three basic separation paths depending on your situation. If you're not sure what to choose or are ready to take the next step, call to speak with an attorney for case-specific advice.
Uncontested
Help from the Pros for Simpler Cases
Starting at $2750
Best when you both agree on most separation issues
Get help preparing the paperwork
Ask question at legally complex points
Have peace of mind with your settlement
Mediated
Greater Level of Help for Amicable Situations
$3,500 - $6,500/couple
Most amicable process for long-term harmony
Neutral mediation attorney guides you from start to settlement
Reduce conflict by deciding on property division and custody matters together
Fraction of contested divorce costs
Contested
When You Need an Advocate in Your Corner
$499/mo - $100,000
Best for adversarial relationships
Necessary if abuse, substance abuse, or violence is present
Your personal negotiation and litigation team
Critical when trust is an Issue
Dealing with child support can be an emotionally fraught and complex experience. The process can become overwhelming rapidly, highlighting the importance of sound legal guidance. Our Jefferson family law firm offers seasoned legal guidance to navigate this critical journey. A skilled attorney can take the helm of your legal case, navigating it through the complex court system, ensuring a less stressful, more efficient path to resolution.
Seeking Support in Jefferson, Wisconsin
Sterling Lawyers stands as a reputable law firm, offering unique features and top-notch services that stand out in child support representation. Their seasoned attorneys are dedicated to relieving your stress, aiming to achieve favorable outcomes for their clients. They strive to navigate the complex process quickly while ensuring the clients' best interests are protected. Their knowledge in this area sets them apart from other law firms in the city. Every client receives personalized attention, enhancing their experience with the firm.
We Offer a Personalized Approach Tailored to Your Situation
Taking into account the unique child support needs, our team ensures a personalized approach. We take time to understand each client's unique situation and tailor their services accordingly. Providing transparent quotes and a fixed fee pricing structure, we eliminate surprises commonly associated with hourly billing. Clients can enjoy comprehensive, high-quality legal representation without worrying about escalating fees. This personalized approach has led to increased client satisfaction and better outcomes.
Our Extensive Experience Sets Us Apart
Our team has extensive experience serving clients with distinction. The profound knowledge of child support the firm's attorneys possess better equips them to handle the nuances of the legal case. They have an unwavering commitment to providing support without causing unnecessary delays or financial strain to their clients. Owing to their extensive experience, Sterling Lawyers can skillfully deal with family law matters and reassure clients they are in capable hands.
We Strive to Keep Child Support Proceedings Smooth
We are committed to minimizing disruptions and maximizing resolution during family law proceedings. Our focus is on making the process effortless and fast. We ensure the smooth transition and minimize disruptions to clients' lives. With our well-rounded approach to family law cases, including property division, child custody, and alimony, we fulfill our commitment to achieving a clear resolution reflecting both parties' decisions, fostering collaboration and reducing conflict.
You'll Have Our Ongoing Support at Every Stage
Navigating through child support involves various factors – the impact on children, financial implications, and emotional well-being. Sterling Lawyers offers modification services for a changing family law process in Jefferson. They continually guide clients through modifications and provide ongoing support. Beyond the initial consultation and legal representation, they help clients by keeping them updated on the progress of their legal case. They also offer additional resources, such as access to legal research materials and educational workshops.
Choosing the Right Attorney is Key for Child Support
An attorney dealing with similar cases and having a successful track record forms a significant part of the selection process. Sterling Lawyers' proven track record instills confidence in clients, offering them peace of mind while choosing them as their attorneys. Their focus on child support includes protecting the best interests of children, ensuring a fair distribution of assets, and promoting peaceful resolutions. With their knowledge in family law and experience in negotiation and litigation, they offer guidance to clients at every juncture of the legal case.
We'll Walk You Through the Resolution Process Step-by-Step
The process includes various steps like initial consultation, filing documents, negotiation, and court proceedings. Clients are informed about what to expect during the process. They help clients deal with challenges during the legal case, such as legal requirements and documentation. With their know-how of child support, they guide clients through each stage of the process, advocating for their best interests.
Taking the First Step Towards Success
To commence your family law process, a consultation with the Jefferson child support attorneys is essential to evaluate your case, understand your rights, and consider available options. Without seeking legal advice, risking potential intricacies is inevitable. An early consultation prevents pitfalls, preserves evidence, and establishes a strong foundation for a successful case.
Child support cases involve complexities and having seasoned legal assistance is crucial. Sterling Lawyers offers a personalized service, eases the process, and supports clients with compassion and knowledge. This law firm is a trustworthy choice for representation in Jefferson, a notable city in Jefferson County, Wisconsin. Contact our attorneys to discuss your case and goals, and to see how they can assist you in achieving a positive outcome.
For Immediate help with your family law case or answering any questions please call (262) 221-8123 now!
Frequently Asked Questions
How is child support calculated in Jefferson, WI?
Child support in Jefferson is determined by Wisconsin's percentage of income formula based on the number of children and each parent's income and ability to earn income. Many Jefferson child support lawyers can provide a free estimate based on your specific situation.
My ex isn't paying child support in Jefferson, what can I do?
If your ex is violating a Jefferson child support order, an attorney can file a contempt motion asking the court to enforce compliance. Other enforcement remedies include wage garnishment, tax intercepts, license suspension or even arrest in serious cases. A Jefferson child support lawyer can advise on the best approach.
How long do I have to pay child support in WI?
In Jefferson and statewide, Wisconsin child support orders typically last until the child turns 18. However, orders can be extended until 19 if the child is still in high school. Disabled children may receive support beyond 19. A Jefferson family law attorney can provide guidance on duration.
Sterling Lawyers, LLC in Jefferson is formerly known as 'Sterling Law Offices, S.C.'