Middleton Collaborative Divorce Attorneys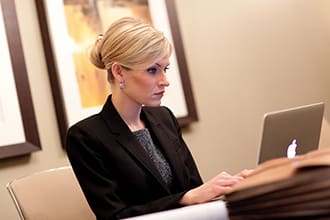 Join one of our experienced family law attorneys and learn about the divorce process, common issues, and participate in a Q and A session.
RSVP here.
Upcoming dates:
Tue, Dec 5 at 5:30pm
With
Attorney Mike Kyrios
Middleton Collaborative Divorce Lawyers at Sterling Lawyers, LLC
Legal Options that Work for You
There are three basic separation paths depending on your situation. If you're not sure what to choose or are ready to take the next step, call to speak with an attorney for case-specific advice.
Uncontested
Help from the Pros for Simpler Cases
Starting at $2750
Best when you both agree on most separation issues
Get help preparing the paperwork
Ask question at legally complex points
Have peace of mind with your settlement
Mediated
Greater Level of Help for Amicable Situations
$3,500 - $6,500/couple
Most amicable process for long-term harmony
Neutral mediation attorney guides you from start to settlement
Reduce conflict by deciding on property division and custody matters together
Fraction of contested divorce costs
Contested
When You Need an Advocate in Your Corner
$499/mo - $100,000
Best for adversarial relationships
Necessary if abuse, substance abuse, or violence is present
Your personal negotiation and litigation team
Critical when trust is an Issue
The throbbing heavy pulse of a relationship's end can be overwhelming. Stemming from this emotional turmoil, a Middleton collaborative divorce often unfolds with its fair share of uncertainties and hardship. This tough journey necessitates the aid of a trained attorney to streamline the process and minimize unnecessary stress. Understanding the family law intricacies can be significantly easier with a Middleton divorce lawyer, bringing clarity through the chaos, and guiding individuals toward a resolution that meets their specific needs.
Navigating the Emotional Maze of That is Collaborative Divorce
Sterling Lawyers, a trusted choice for countless clients within the Middleton community, helps navigate the winding path of family law. Distinguished by a team of seasoned lawyers, the firm is dedicated to alleviating client stress and delivering favorable results. Striving to steer through this demanding legal process swiftly and steadily, they prioritize the protection of client interests above all else. What sets our team apart is their profound understanding of collaborative divorce and a steadfast commitment to individualized client attention – a philosophy which greatly enhances the customer experience.
Crafting Personalized Solutions for Your Case
Understanding the unique needs of every client in Middleton, the firm crafts services tailored to specific divorce details. Care is taken to comprehend the intricacies of each client's situation and to provide transparent quotes in response. The firm also offers fixed fee pricing, eliminating potential financial surprises typically associated with hourly billing. The approach not only ensures cost-effective, high-quality legal representation but also keeps a check on escalating costs. This, in turn, paves the way for enhanced client satisfaction and improved outcomes.
Pulling from a Wealth of Family Law Experience for Efficient Resolutions
With a strong track record and wealth of experience, Sterling Lawyers has been serving the needs of clients diligently. This lengthy tenure in the field of collaborative divorce allows the firm to support clients in all areas of the process, without causing unnecessary delays or financial stress. Their practical, hands-on involvement in family law matters instills confidence in clients, reassuring them that they have the robust representation needed in these taxing times.
Our Commitment for Smooth Proceedings in Collaborative Divorce
Understanding that collaborative divorce can be a turbulent journey for many, the seasoned lawyers are committed to minimizing disruptions and reaching a peaceful resolution swiftly. Recognizing the importance of timely case resolutions, the firm aims to facilitate an effortless and quick divorce process. They professionally handle legal procedures like property division, child custody, support, and alimony, providing an all-inclusive approach to family law. Their ultimate goal is to achieve a solution reflecting both parties' decisions, fostering collaboration, and amicable settlements.
Journeying Together with Continued Support
Collaborative divorce is a path fraught with various considerations – the impact on children, financial implications, emotional well-being being chief among them. Recognizing these concerns, Sterling Lawyers offers family law modification services to adapt to changing circumstances over time. From initial consultation to legal representation, they ensure clear communication channels, updates, and support – all essential to a successful resolution of cases.
Why Choosing an Attorney with a Proven Track Record Matters
The proven track record of an attorney holds much weight when selecting a reliable representative for collaborative divorce. The legal team has demonstrated a high level of competency in family law, lending confidence to their clients. The main focus is always protecting the best interest of children, ensuring fair distribution of assets, and promoting peaceful resolutions. They firmly believe in acting as a strong advocate, steering their clients through the legal maze, offering advice and representation at every turn.
Stepping Stones to Resolution
The collaborative divorce process, usually consisting of initial consultation, filing documents, negotiation, and possible court proceedings, packs its challenges. Sterling Lawyers, drawing from its extensive experience, is equipped to navigate these hurdles, offering strategic advice while representing the client's best interests. This journey may involve coming head-to-head with legal requirements or contending with opposing parties, but the firm's robust knowledge equips them to successfully handle these complexities.
Embrace Your Collaborative Divorce Journey
Starting the legal process in Middleton often begins with a consultation to evaluate individual circumstances, understand rights, and explore available options. Sterling Lawyers encourages potential clients to schedule such a meeting, offering clear outlines of their rights, available alternatives, and possible outcomes. Early consultation is beneficial as it helps prevent legal pitfalls, preserves necessary evidence, and establishes a strong foundation for success.
Traversing the challenging journey of a collaborative divorce in Middleton, Wisconsin can seem easier and less stressful with the right support for your needs. Their personalized service, extensive experience, firm commitment to the process, and ongoing support help clients breathe easier. With a proven track record, they stand as a trusted ally, ready to ease the difficult journey of family law. In Dane County, where Middleton resides, the firm invites you to contact them, discussing your individual case, goals, and the role they can play in achieving a positive resolution.
For Immediate help with your family law case or answering any questions please call (262) 221-8123 now!
Frequently Asked Questions
Why choose a collaborative divorce lawyer in Middleton versus traditional litigation?
Collaborative divorce allows you and your spouse to work together with lawyer guidance to create customized win-win solutions tailored to your family's needs. It provides a more respectful and peaceful resolution without expensive contested court hearings. Meetings facilitate problem-solving and compromise. Control stays with you and your spouse instead of in a judge's hands.
Are collaborative divorce agreements binding in Middleton, Wisconsin?
Yes, once a mutually acceptable settlement has been negotiated and signed, the collaborative lawyers file the agreement with the court to incorporate it into a final divorce decree that is fully legally binding and enforceable. If either party were to violate terms later, the court order could be enforced through contempt motions just like a litigated judgment.
How does the collaborative divorce process work in Middleton, WI?
The collaborative process starts with each spouse voluntarily retaining a trained collaborative divorce attorney. Everyone signs a participation agreement committing to negotiate in good faith without court litigation. You, your spouse, and the collaborative lawyers then participate in a series of productive meetings to identify interests, develop options, and propose solutions to reach mutual agreements on all divorce issues to create a comprehensive settlement.
Sterling Lawyers, LLC in Middleton is formerly known as 'Sterling Law Offices, S.C.'