Middleton Divorce Mediation Attorneys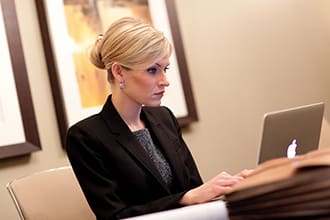 Join one of our experienced family law attorneys and learn about the divorce process, common issues, and participate in a Q and A session.
RSVP here.
Upcoming dates:
Tue, Dec 5 at 5:30pm
With
Attorney Mike Kyrios
Middleton Divorce Mediation Lawyers at Sterling Lawyers, LLC
Legal Options that Work for You
There are three basic separation paths depending on your situation. If you're not sure what to choose or are ready to take the next step, call to speak with an attorney for case-specific advice.
Uncontested
Help from the Pros for Simpler Cases
Starting at $2750
Best when you both agree on most separation issues
Get help preparing the paperwork
Ask question at legally complex points
Have peace of mind with your settlement
Mediated
Greater Level of Help for Amicable Situations
$3,500 - $6,500/couple
Most amicable process for long-term harmony
Neutral mediation attorney guides you from start to settlement
Reduce conflict by deciding on property division and custody matters together
Fraction of contested divorce costs
Contested
When You Need an Advocate in Your Corner
$499/mo - $100,000
Best for adversarial relationships
Necessary if abuse, substance abuse, or violence is present
Your personal negotiation and litigation team
Critical when trust is an Issue
Embarking on a journey of divorce mediation can be painstaking, oftentimes loaded with emotional turmoil. Familiarizing oneself with the legal landscape while juggling the emotional distress brought about by a marriage dissolution can prove challenging. Sterling Lawyers in Middleton, Wisconsin, offers a supportive and personalized approach that simplifies the process, striving to alleviate emotional burdens. Their proficient lawyers act as guides, leading clients towards an effective resolution, assuring the importance of seasoned legal intervention during these tumultuous times.
Traversing the Crossroads of Family Law
Sterling Lawyers has established itself as a trusted team of attorneys in Middleton for family law matters. Their unique approach towards divorce mediation focuses on alleviating client stress while striving to achieve the best possible outcome. Each Middleton divorce attorney works relentlessly in protecting the client's best interests ensuring a swift, painless resolution to the legal case. These qualities set them apart from other law firms in the city. The team prides themselves in providing personalized attention to each client, enhancing their client experience.
Taking a Personalized Route for Unique Needs
We understand that each situation is unique, especially when it comes to divorce mediation in Middleton. The firm invests time to comprehend the specific needs of every client and tailors its services to meet those needs. They approach clients' situations transparently, offering a fixed fee pricing structure, eliminating the surprises often associated with hourly billing. The benefits of receiving their high-quality legal representation go beyond eliminating the financial uncertainty; it also enhances client satisfaction and increases the likelihood of favorable outcomes.
Leveraging Decades of Family Law Experience for Client Success
Thanks to their strong understanding of the divorce mediation process, Sterling Lawyers has a proven track record of success. Their dedication to making the legal process affordable and efficient for their clients ensures they receive the required support without unnecessary delays or financial strain. This approach translates into a higher level of confidence and competence when dealing with family law matters, assuring clients that their cases are being handled proficiently.
Providing Streamlined and Stress-free Legal Proceedings
The team is committed to ensuring family law proceedings, including divorce mediation, are resolved with minimum disruption. They strive to expedite the legal process for their clients, reducing stress and unnecessary delays. Their attorneys work professionally handling legal intricacies such as property division, child custody, and alimony, providing a well-rounded approach to family law cases. The firm's goal is to reach a clear resolution that mirrors both parties' decisions, reducing conflict, and promoting collaboration.
With You at Every Moment
As you navigate through the complexities of divorce mediation, several factors come to the forefront – the impact on children, financial implications, and emotional well-being. Understanding that circumstances can change over time, Sterling Lawyers offer modification services to adapt existing arrangements. The seasoned attorneys guide clients through these modifications, offering continual support. Beyond the initial consultation and legal representation, the firm regularly updates its clients on the progress of their legal case. They also provide additional resources like legal research materials, educational workshops, or referrals to related professionals.
Selecting an Experienced Attorney
One of the benefits of working with our team is knowing that you are working with lawyers who have a track record of success in handling similar cases. This broad experience can offer you much-needed peace of mind during the legal process. Our lawyers will guide you through the legal process, providing sound advice and representation at every step. The team's focus is on protecting the interests of children, ensuring the fair distribution of assets and promoting peaceful resolutions to divorce mediation cases.
Insight into the Divorce Mediation Process
A brief overview of the legal process involves an initial consultation, filing documents, negotiation, and potentially court proceedings. At Sterling Lawyers, they guide their clients to prepare for the timelines and potential challenges. They also offer explanations on handling complexities or legal requirements that arise during family law proceedings. Their team of lawyers is well-equipped to guide clients through each stage, advocating for the best interests of the client.
The Value of Consultation in Paving the Best Path
To initiate the legal process, it is important to consult with a Middleton divorce mediation attorney to assess your circumstance, understand your rights, and investigate available options. Eligibility for the process varies based on individual circumstances. Sterling Lawyers urges potential clients to schedule a consultation to determine their eligibility. Early consultations with a lawyer can help prevent legal pitfalls, preserve evidence, and establish a strong foundation for a successful case.
Sterling Lawyers offers more than just extensive legal experience. Their commitment extends to every stage of the process to ensure a personalized, smooth, and swift resolution to divorce mediation. The complexities associated with such cases make seeking this level of quality legal assistance crucial. Sterling Lawyers stands out as a reliable choice for representation. They have a firm commitment to maintaining long-term relationships with clients even after their immediate needs are met. Initiate the next step and contact the team for a consultation today.
For Immediate help with your family law case or answering any questions please call (262) 221-8123 now!
Frequently Asked Questions
What issues can a Middleton divorce mediation lawyer help resolve?
An experienced divorce mediation lawyer can facilitate agreements between spouses on virtually all elements of divorce including property distribution, spousal support amounts, debt allocation, child custody schedules, child support calculations, and more. Having a neutral party helps compromise.
What if we can't reach an agreement with a Middleton divorce mediation attorney?
If you and your spouse reach an impasse on any issues during mediation, you will need to find a new attorney that can then take over and pursue resolving those issues through traditional litigation in court.
Can any agreement be made legally binding with a Middleton divorce mediation lawyer?
Yes, once you have compromised on all terms you both find acceptable, such as property division, child custody, and support, the Middleton mediation lawyer will draft a formal mediated marital settlement agreement document outlining every detail that was agreed upon.
Sterling Lawyers, LLC in Middleton is formerly known as 'Sterling Law Offices, S.C.'