Middleton Uncontested Divorce Attorneys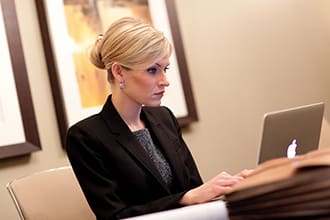 Join one of our experienced family law attorneys and learn about the divorce process, common issues, and participate in a Q and A session.
RSVP here.
Upcoming dates:
Tue, Dec 5 at 5:30pm
With
Attorney Mike Kyrios
Middleton Uncontested Divorce Lawyers at Sterling Lawyers, LLC
Legal Options that Work for You
There are three basic separation paths depending on your situation. If you're not sure what to choose or are ready to take the next step, call to speak with an attorney for case-specific advice.
Uncontested
Help from the Pros for Simpler Cases
Starting at $2750
Best when you both agree on most separation issues
Get help preparing the paperwork
Ask question at legally complex points
Have peace of mind with your settlement
Mediated
Greater Level of Help for Amicable Situations
$3,500 - $6,500/couple
Most amicable process for long-term harmony
Neutral mediation attorney guides you from start to settlement
Reduce conflict by deciding on property division and custody matters together
Fraction of contested divorce costs
Contested
When You Need an Advocate in Your Corner
$499/mo - $100,000
Best for adversarial relationships
Necessary if abuse, substance abuse, or violence is present
Your personal negotiation and litigation team
Critical when trust is an Issue
As many can attest, the prospect of divorce is a stressful ordeal that places significant emotional burden on all parties involved. For those in Middleton, Wisconsin dealing with uncontested divorce, the challenges can be overwhelming. Sterling Lawyers, however, is there to help guide you through these murky legal waters. Possessing extensive professional knowledge in family law, our team of lawyers in Middleton can help make this complicated process manageable and less daunting.
A Reliable Companion in Your Legal Journey
Sterling Lawyers stands out as a reliable choice for individuals embarking on an uncontested divorce. Each Middleton divorce attorney on our team has a track record of getting results and relieving clients' stress during this difficult time. We are dedicated to ensuring the best interests of our clients are protected while navigating this legal case quickly and efficiently. Our deep understanding in this area sets us apart from other law firms in the city, and our commitment to providing personalized attention greatly enhances the client's experience.
The Unparalleled Personalized Approach
We understand your unique uncontested divorce needs in Middleton. Our team spends the necessary time understanding every client's specific needs, providing transparent quotes and tailoring services to meet those individual requirements. Our flat fee pricing structure eliminates surprises associated with hourly billing. The benefits of our comprehensive, high-quality legal representation without worrying about escalating costs are paramount to our approach.
Embracing Profound Legal Experience
Sterling Lawyers takes pride in our long and successful history of serving clients in Middleton. Our attorneys have a profound understanding of the process, which allows us to streamline the process and make it affordable for our clients. This experience translates into a higher level of confidence and competence when dealing with these matters, reassuring clients that their cases are in capable hands.
A Smooth Ride Towards Resolution in Legal Proceedings
Being part of family law proceedings can be a challenging experience. We are committed to minimizing disruptions and maximizing resolutions. We strive to make the process fast and effortless, ensuring a smooth transition and minimizing disruptions to our clients' lives. Our team of lawyers meticulously handles legal proceedings such as property division, child custody, and alimony, providing a well-rounded, comprehensive approach to family law cases.
More Than Just Representation
Embarking on an uncontested divorce journey requires consideration of several critical factors- impacts on children, financial implications, and of course, emotional well-being. Sterling Lawyers offers modification services should situations change, alongside providing ongoing support through every client's journey. We ensure clear communication channels, regular updates, and a dedication to maintaining relationships with clients long after their immediate needs have been resolved.
Why Selecting an Experienced Lawyer Makes a Difference?
There are numerous advantages of working with an attorney with a proven track record. Our attorneys' experiences instill confidence in our clients and contribute to their peace of mind. We focus on protecting the best interests of children, ensuring the fair distribution of assets, and promoting peaceful resolutions. Our in-depth knowledge, familiarity with local courts, negotiation, and litigation experience are crucial facets that underscore the importance of selecting a focused family law attorney.
Understanding and Overcoming Uncontested Divorce Challenges
The process of an uncontested divorce typically involves an initial consultation, filing documents, negotiation, and potentially court proceedings. Our attorneys at Sterling Lawyers guide clients through each stage of this journey with strategic advice while advocating for their best interests.
The Power of Early Action
An initial consultation with an uncontested divorce attorney is the first step towards understanding your unique situation. During the session, you'll explore available options, understand your rights, and evaluate your situation. Early consultation helps prevent legal pitfalls, preserves evidence, and establishes a strong foundation for a successful case.
Navigating an uncontested divorce is complex, which is why the experience and knowledge of our attorneys is invaluable. We stand out as a trusted choice in Middleton, Wisconsin, as we guide clients through each stage with compassion. Our commitment to personalized service has ensured smooth proceedings for our clients. We serve the Middleton community, located in Dane County, and invite you to contact us for further information about our services.
For Immediate help with your family law case or answering any questions please call (262) 221-8123 now!
Frequently Asked Questions
What happens if my spouse won't sign the papers in an uncontested divorce?
If your spouse refuses to sign after initially agreeing, your Middleton uncontested divorce lawyer will need to modify your case into a regular contested divorce proceeding. Contested cases take longer and costs are higher.
Does an uncontested divorce mean there are no court hearings in Middleton?
Correct, with an uncontested divorce through an attorney, there is typically no need for you to personally appear in court. Your lawyer will handle filing all the paperwork, including the petition, signed marital settlement agreement, financial affidavits, and any other required documents. The judge will review the paperwork and issue final judgment without requiring you or your spouse to attend hearings.
How quickly can I get an uncontested divorce in Middleton, WI?
The fastest an uncontested divorce can finalize is about 3 months, but 5-6 months is more realistic. Your attorney will expedite the process as quickly as possible by promptly handling filing and paperwork.
Sterling Lawyers, LLC in Middleton is formerly known as 'Sterling Law Offices, S.C.'