Middleton Child Custody Attorneys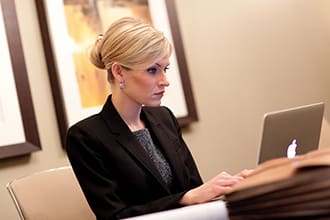 Join one of our experienced family law attorneys and learn about the divorce process, common issues, and participate in a Q and A session.
RSVP here.
Upcoming dates:
Tue, Dec 5 at 5:30pm
With
Attorney Mike Kyrios
Middleton Child Custody Lawyers at Sterling Lawyers, LLC
Legal Options that Work for You
There are three basic separation paths depending on your situation. If you're not sure what to choose or are ready to take the next step, call to speak with an attorney for case-specific advice.
Uncontested
Help from the Pros for Simpler Cases
Starting at $2750
Best when you both agree on most separation issues
Get help preparing the paperwork
Ask question at legally complex points
Have peace of mind with your settlement
Mediated
Greater Level of Help for Amicable Situations
$3,500 - $6,500/couple
Most amicable process for long-term harmony
Neutral mediation attorney guides you from start to settlement
Reduce conflict by deciding on property division and custody matters together
Fraction of contested divorce costs
Contested
When You Need an Advocate in Your Corner
$499/mo - $100,000
Best for adversarial relationships
Necessary if abuse, substance abuse, or violence is present
Your personal negotiation and litigation team
Critical when trust is an Issue
The journey of child custody is a turbulent one, overflowing with emotional hurdles and legal intricacies. During such times, having a guide that can help tread the path with ease can be extremely helpful. Sterling Lawyers offers assistance for those embarking on this journey. With skilled Middleton divorce lawyers, the process can translate from an overwhelming experience to a smooth one, giving individuals the much-needed peace and assurance they yearn for during such difficult times.
Taking Your First Steps in Family law
We have carved a unique position of trust with our clients. Equipped with a dedicated team of professional lawyers, our firm provides unwavering commitment in easing the stress of individuals and attaining desirable outcomes. The team focuses on meticulous navigation and ensuring the client's best interests are safeguarded. With an accentuated focus on child custody cases, our group of attorneys outshine other legal firms. What sets them apart is their commitment to offering personalized attention to each client, enhancing the overall experience and outcomes.
Unique Situations Require Unique Solutions
The firm offers a signature approach to every child custody case, understanding that the requirements vary with every case. In addition to initial consultation and legal representation, the lawyers take the time to comprehend the unique legal requirements of every client. They offer transparent quotes and tailor their services to your specific needs. Moreover, they offer a fixed fee pricing structure, providing high-quality services without the worry of escalating costs.
Extensive Family Law Experience
Sterling Lawyers boasts of wide-ranging experience, offering legal services par excellence. The firm's attorneys possess in-depth knowledge about the child custody process. They are committed to simplifying the procedure, making sure it is affordable for the clients while providing the necessary support without delays. Their proficiency in dealing with family law matters adds a layer of reassurance for clients, assuring them that their case is being handled by able professionals.
Our Commitment to Smooth Proceedings
There is a steadfast commitment to reducing disruptions and optimizing resolution during family law proceedings. The firm aims to make the child custody process as effortless as possible, ensuring smooth transition and minimal disruption to client's lives. Their professional approach to handling legal proceedings like property division, child support, offer a well-rounded handling of family law cases. Aiming to reflect both parties' decisions in the resolution, Sterling fosters collaboration and reduces conflicts.
Continued Support on Your Case
During a child custody case, multiple factors need to be taken into consideration. The impact on children, financial implications, as well as emotional well-being can alter throughout the proceeding. Modification services are available for situations that may change over the course of time. Our lawyers guide clients through these changes and modifications, offering unwavering support. Clients can also avail of resources such as legal research materials and educational workshops. The firm is committed to maintaining long-term relationships with clients well beyond their immediate concerns.
The Cornerstone of Choosing an Attorney
Choosing a lawyer who has successfully navigated similar cases in the past has its inherent advantages. A successful track record, experience, and mentoring clients in the toughest times is where Sterling stands out. They offer in-depth knowledge of family law, familiarity with local courts and judges, and experience in negotiation and litigation. The firm emphasizes the role of the attorney in child custody cases, acting as a robust advocate, providing advice and representation at every step.
Favorable Resolutions in Child Custody
Navigating child custody cases includes steps like initial consultation, filing documents, negotiation, and potential court proceedings. At Sterling Law, clients are well informed about these stages in a manner that is easy to comprehend. Challenges that commonly arise during these proceedings are also explained to the clients. The firm employs unique strategies to navigate cases effectively, ensuring that the chances of a favorable resolution are elevated.
Empowering Your Journey: Why a Consultation is Crucial
The attorneys underscore the need for consultation at the beginning of any case. Through their consultation services, clients gain clarity on their legal rights and are given an overview of potential outcomes. In case of any legal complexities, the team successfully navigate, assuring clients of the best possible resolution. Therefore, consulting early with a child custody lawyer can fortify individuals by providing them with clear understanding of their rights and options.
Family law is a complicated process that demands proficient legal assistance. With our legal knowledge and personalized approach, we are dedicated to make the process as smooth as possible. Clients get high-quality legal counsel and support throughout each stage of their family law case. Situated in the heart of Dane County, this family law firm stands out as the trusted option for representation. If you're looking to achieve a positive outcome in your child custody matter, Sterling Lawyers is there to help. Get in touch for a consultation or for more information, as the firm continues to serve the Middleton community with unwavering dedication.
For Immediate help with your family law case or answering any questions please call (262) 221-8123 now!
Frequently Asked Questions
What are my options if I disagree with a child custody order in Middleton, WI?
If a Middleton child custody lawyer believes the order goes against your child's interests, they may request the court modify it. An attorney can file motions to adjust legal or physical custody, visitation terms, decision-making authority or submit updated evidence for the court's consideration. Before modifying custody orders, there must be a significant change in circumstances affecting the child's welfare.
How can a child custody lawyer in Middleton help me protect my rights as a parent?
Middleton child custody attorneys serve as strong advocates, using their knowledge to defend your custody rights and ensure your voice is heard. A lawyer can provide advice on building a strong case, collect relevant evidence and documentation, aggressively negotiate favorable terms, and litigate on your behalf if an agreement cannot be reached out of court.
What type of schedule is typical for joint custody arrangements in Middleton?
A common joint custody arrangement involves children splitting time equally between both parents on an alternating weekly schedule. However, a Middleton child custody lawyer will customize the schedule based on family circumstances, considering work schedules, the child's age and school location, and maximizing time with each parent.
Sterling Lawyers, LLC in Middleton is formerly known as 'Sterling Law Offices, S.C.'