Middleton Paternity Attorneys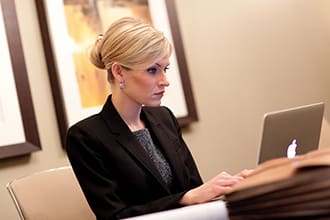 Join one of our experienced family law attorneys and learn about the divorce process, common issues, and participate in a Q and A session.
RSVP here.
Upcoming dates:
Tue, Dec 5 at 5:30pm
With
Attorney Mike Kyrios
Middleton Paternity Lawyers at Sterling Lawyers, LLC
Legal Options that Work for You
There are three basic separation paths depending on your situation. If you're not sure what to choose or are ready to take the next step, call to speak with an attorney for case-specific advice.
Uncontested
Help from the Pros for Simpler Cases
Starting at $2750
Best when you both agree on most separation issues
Get help preparing the paperwork
Ask question at legally complex points
Have peace of mind with your settlement
Mediated
Greater Level of Help for Amicable Situations
$3,500 - $6,500/couple
Most amicable process for long-term harmony
Neutral mediation attorney guides you from start to settlement
Reduce conflict by deciding on property division and custody matters together
Fraction of contested divorce costs
Contested
When You Need an Advocate in Your Corner
$499/mo - $100,000
Best for adversarial relationships
Necessary if abuse, substance abuse, or violence is present
Your personal negotiation and litigation team
Critical when trust is an Issue
Paternity issues can often be a challenging and emotionally infused journey. Dealing with such a sensitive topic requires knowledgeable guidance able to make the process streamlined and stress-free. Sterling Lawyers is professionally equipped with knowledgeable attorneys who have a firm grasp on the complexities involved. Clients can expect a smoother journey, timely resolutions, and most importantly, insight into the intricate details with their Middleton family law attorney.
Exploring the Emotional Maze of Paternity
We are a reliable choice for those involved in a legal case related to paternity. The legal team is dedicated to relieving your stress by ensuring a swift and straightforward navigation through the system while maintaining a strong defense of your interests. The vast knowledge the attorneys hold regarding these cases sets them apart from other law firms in the city. The team always ensures a personalized treatment of each client. This approach enhances the client's experience by making them feel seen, valued, and understood.
The Personalized Approach at Our Family Law Firm
The firm emulates a personalized approach, fully understanding your unique paternity needs. The capable legal team spares time to understand each client's specific situation, adjusting their services accordingly. They provide clear quotes, ensuring cost-effectiveness and no hidden charges. With this explicit fee structure, you can receive round-the-clock service and high-quality representation without surprises of fluctuating cost. Clearly, the benefits of working with a law firm that offers a personalized approach are incomparable; client satisfaction boosts and outcomes become enhanced.
A Walk-Through Time with Extensive Legal Experience
In terms of family law, Sterling Lawyers has a longstanding reputation for serving clients par excellence. The qualified attorneys' profound knowledge of the paternity process empowers them to provide superior service. Their commitment is always to make the process as affordable as possible, all the while providing clients the desired aid without lag. This made possible by their seasoned experience, which renders a heightened level of confidence and ensures client's matters are in capable hands.
Our Commitment to Smooth Proceedings
Sterling Lawyers remains committed to reducing disruptions and setting the pace towards resolution during family law proceedings. By streamlining the process, stress and unnecessary delays are significantly minimized. They ensure an easy, fast paternity process, in turn, ensuring a smooth transition with minimal disruptions to clients' lives. Their approach to various related proceedings – property division, child custody and support, and alimony – is well-rounded. Our team is committed to achieving a clear resolution that echoes both parties' decisions, thus promoting collaboration and minimizing conflict.
More Than a Hand to Hold: Offering Continued Support
Several factors need consideration when dealing with a paternity case, such as its impact on children, financial implications, and emotional well-being. We provide family law modification services to adapt to changing circumstances. The Middleton paternity attorneys provide guidance and remain supportive during these modifications. The law firm ensures to keep clients informed and updated on their case progress. We also have additional resources like access to legal research materials and educational workshops.
Choosing the Best Attorney for Your Case
The advantages of working with an established litigation professional grows when considering how many similar cases they've handled. The law firm's proven track record is testament to their consistency and gives clients a sense of peace during the legal process. The primary focus of a paternity case is fostering the best interests of children, ensuring fair distribution of assets, and promoting peaceful resolutions. This law firm is well-versed in all facets of family law, local courts, judges, and negotiation strategies.
Smooth Sailing Towards a Successful Resolution
The paternity process typically includes consultation, document filing, negotiation, and, if necessary, court proceedings. We act as a guide through each stage of the process, providing strategic counsel and championing your best interests. Our team employs unique strategies for paternity cases, significantly increasing the likelihood of achieving a favorable resolution.
First Step to Empowerment
Starting a paternity process requires consultation with a reliable paternity attorney to evaluate your situation and explain your rights. Sterling Lawyers can clarify whether you qualify for a paternity process. The law firm aids in understanding the potential risks of not seeking legal advice related to paternity issues. They empower individuals and businesses by providing a comprehensive understanding of rights, options, and potential results.
Dealing with paternity issues can be complex and emotionally draining; that's why our team is there to ensure a smoother journey. The attorneys at Sterling Lawyers have a proven track record of successfully aiding clients through these cases, offering personalized service and easing the complicated process. For anyone seeking paternity representation, contact the firm to discuss your unique case, your goals, and explore how they can assist you. Contact us for a consultation within the Middleton community.
For Immediate help with your family law case or answering any questions please call (262) 221-8123 now!
Frequently Asked Questions
How does a Middleton paternity attorney establish who is the father?
A Middleton lawyer will first file a petition in court naming the presumed father. Then a motion will be filed requesting genetic testing, usually in the form of a simple cheek swab DNA test. Testing results that show over 99% probability are legally admissible to establish paternity.
What happens if the father wants to sign a voluntary paternity acknowledgment?
If the presumed father is willing to establish paternity voluntarily without genetic testing, your Middleton lawyer can have him sign a voluntary paternity acknowledgment form. This legally establishes him as the legal father.
Can a paternity case involve child name change details?
Once paternity has been established by the attorney through genetic testing, and the father is determined to be the legal father, he or the mother may request that the child's last name be formally changed to match the father's last name. A lawyer will counsel on whether a name change request seems reasonable and has a strong chance of court approval given the circumstances.
Sterling Lawyers, LLC in Middleton is formerly known as 'Sterling Law Offices, S.C.'