Middleton Contested Divorce Attorneys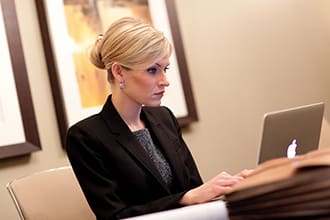 Join one of our experienced family law attorneys and learn about the divorce process, common issues, and participate in a Q and A session.
RSVP here.
Upcoming dates:
Tue, Dec 5 at 5:30pm
With
Attorney Mike Kyrios
Middleton Contested Divorce Lawyers at Sterling Lawyers, LLC
Legal Options that Work for You
There are three basic separation paths depending on your situation. If you're not sure what to choose or are ready to take the next step, call to speak with an attorney for case-specific advice.
Uncontested
Help from the Pros for Simpler Cases
Starting at $2750
Best when you both agree on most separation issues
Get help preparing the paperwork
Ask question at legally complex points
Have peace of mind with your settlement
Mediated
Greater Level of Help for Amicable Situations
$3,500 - $6,500/couple
Most amicable process for long-term harmony
Neutral mediation attorney guides you from start to settlement
Reduce conflict by deciding on property division and custody matters together
Fraction of contested divorce costs
Contested
When You Need an Advocate in Your Corner
$499/mo - $100,000
Best for adversarial relationships
Necessary if abuse, substance abuse, or violence is present
Your personal negotiation and litigation team
Critical when trust is an Issue
The landscape of a contested divorce is often treacherous, filled with intense emotions, complex legal negotiations and life-changing decisions. At such a critical time, the guidance of a knowledgeable attorney is often invaluable. Sterling Lawyers can help you navigate this daunting process, reducing your stress and ensuring the best possible outcome. With our help, you can move forward with confidence, aware that an experienced team of Middleton divorce attorneys is behind you every step.
A Beacon of Light in the Dark
Sterling Lawyers is a trusted choice for individuals seeking representation in contested divorce cases in Middleton. Our team of attorneys is known for their unwavering commitment to securing favorable results for their clients. With a focus on expediting the complex divorce process, we ensure that our clients' interests remain paramount. What sets us apart from other firms in the city is our deep understanding of family law and a tradition of personalized, attentive service.
A Personalized Approach to Contested Divorces
We appreciate that each client has a unique situation. By taking the time to understand your individual case, we tailor our services to meet your needs efficiently. Our attorneys give precise quotes, ensuring the upfront pricing with no hidden cost. This transparency, married with the high-quality representation, builds trust and eliminates the fear of escalating legal fees. Working with our team assures that you receive the attention and dedicated service you require.
Leveraging Years of Family Law Experience for Your Case
Our lawyers boast vast experience in handling complex divorce cases. They deeply understand the dynamics of family law litigation. Committed to making the process affordable and straightforward, we ensure our clients receive the necessary support without undue financial or emotional strain. Taking a case into our hands means equipping you with a confident and competent team to guide you through your divorce proceedings.
Smoothing Out the Path of Family Law Proceedings
Our primary goal is to keep disruptions to a minimum, ensuring a swift resolution to your legal issues. With an eye on making the contested divorce process as effortless as possible, we take steps to reduce stress and avoid unnecessary delays. Our attorneys proficiently handle property division, child custody and alimony, ensuring comprehensive representation in your legal case. Achieving a clear resolution through collaboration and reduced conflict is central to our approach.
The Unending Support from Our Team
Contested divorce can have long-term implications, including on children, finances, and emotional well-being. Sterling Lawyers recognizes that circumstances can change over time, which is why we offer modification services. The Jefferson contested divorce attorneys at our firm can guide you through these modifications, providing support long after the divorce is finalized. Besides assisting you in the courtroom, we ensure clear channels of communication, regular updates, and access to a plethora of useful resources to support your journey.
Choosing the Best Attorney for Your Unique Situation
The attorney you choose should offer more than just knowledge; their track record and experience in handling similar cases play a critical role in your journey. Picking an attorney brings a sense of confidence and peace of mind. Our attorneys have consistently proven their worth, protecting the interests of children, ensuring fair distribution of assets, and encouraging peaceful resolutions. Navigating the contested divorce process requires the services of an attorney who can advocate for you and provide consolation at every step.
Navigating the Intricacies of Contested Divorce
The contested divorce process can include initial consultations, filing documents, negotiations, and court proceedings. When working with an attorney, you receive candid advice and guidance at every stage. We make you aware of potential challenges such as legal requirements, documentations, or dealing with opposing parties. The unique strategies we employ ensure that we swiftly navigate your case to the desired resolution.
Empower Yourself with a Consultation
Before you start the contested divorce process, it's essential you consult with an attorney. Consultation helps you evaluate your situation, understand your rights, and explore options. We appreciate the importance of early consultation. It can help prevent legal pitfalls, preserve evidence, and establish a robust foundation for a successful case. Booking an appointment for consultation with us can empower you on your journey.
Contested divorce cases require the right legal assistance to navigate the complexities involved. With the seasoned attorneys of Sterling Lawyers, you receive personalized service to make this difficult process easier. Serving the Middleton community in Dane County, Wisconsin, our firm stands out for its dedication to securing the best outcome for clients. Reach out to us today to discuss your case and learn how we can assist you in achieving a positive outcome in your contested divorce case.
For Immediate help with your family law case or answering any questions please call (262) 221-8123 now!
Frequently Asked Questions
How long does a contested divorce take in Middleton, WI?
A typical contested divorce case with a Middleton attorney takes between 8-12 months to complete. Simple cases with minimal disagreement can sometimes resolve within 6-8 months, while highly complex cases involving business valuations, custody evaluations, or large asset disputes may take closer to a year or longer. Required waiting periods in Wisconsin family law add time.
What role do depositions play in a contested divorce with an attorney?
Depositions, conducted by your Middleton contested divorce lawyer, allow thorough questioning of your spouse and other parties under oath prior to trial. This creates a detailed factual record and may reveal inconsistencies to benefit your negotiating position later. Your attorney can also subpoena documentation and evidence to be presented at depositions.
Can a Middleton contested divorce lawyer help remove my spouse from a shared business?
Yes, if you and your spouse jointly own and operate a shared business, your Middleton contested divorce attorney can take measures to remove your spouse as an owner, officer or employee from the company. This may involve requesting the court issue orders for dissolution of the business or forcing your spouse to buy-out your ownership interest at fair market value.
Sterling Lawyers, LLC in Middleton is formerly known as 'Sterling Law Offices, S.C.'