Middleton Property Division Attorneys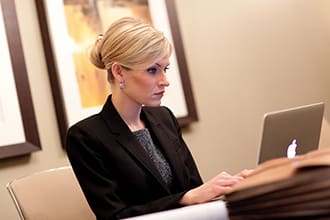 Join one of our experienced family law attorneys and learn about the divorce process, common issues, and participate in a Q and A session.
RSVP here.
Upcoming dates:
Middleton Property Division Lawyers at Sterling Lawyers, LLC
Legal Options that Work for You
There are three basic separation paths depending on your situation. If you're not sure what to choose or are ready to take the next step, call to speak with an attorney for case-specific advice.
Uncontested
Help from the Pros for Simpler Cases
Starting at $2750
Best when you both agree on most separation issues
Get help preparing the paperwork
Ask question at legally complex points
Have peace of mind with your settlement
Mediated
Greater Level of Help for Amicable Situations
$3,500 - $6,500/couple
Most amicable process for long-term harmony
Neutral mediation attorney guides you from start to settlement
Reduce conflict by deciding on property division and custody matters together
Fraction of contested divorce costs
Contested
When You Need an Advocate in Your Corner
$499/mo - $100,000
Best for adversarial relationships
Necessary if abuse, substance abuse, or violence is present
Your personal negotiation and litigation team
Critical when trust is an Issue
Any person dealing with property division knows it can be a challenging and deeply emotional passage. Beyond its financial aspects, navigating this process can affect personal relationships and emotional wellbeing. Under such circumstances, Sterling Lawyers provides invaluable aid simplifying the complex journey of family law. Each Middleton family law lawyer can shoulder these burdens, allowing you to focus on moving forward.
Turning the Tides of Property Division in Middleton
We have a unique approach to property division. The firm offers a professionally competent team, passionate about relieving client stress and securing the best possible results. Navigating the legal maze with peace and efficiency remains our primary aim, ensuring their clients' best interests are protected. Our deep understanding of family law sets us apart from other law firms in Middleton. The team is committed to providing personalized attention enhancing the client's experience.
A Glimpse into Our Personalized Approach
We take the time to understand each individual situation, providing transparent quotes, and aligning their services to meet each client's requirements. Clients can appreciate the fixed fee pricing structure which eliminates unexpected costs and offers peace of mind. The advantages of this personalized approach include increased client satisfaction and better outcomes.
Traversing the Depths of Family Law
Sterling Lawyers has accumulated extensive experience supporting clients practically with quality service. The firm's attorneys have in-depth practice and understanding of the process. They are dedicated to simplifying the process and making it affordable, ensuring support without unwarranted delays or financial strain. The team handles family law cases confidently, assuring clients they are in capable hands.
Providing Smooth Sailing
We place an emphasis on minimizing disruptions and ensuring effective resolution for family law proceedings. Streamlining the legal process, reducing stress and ensuring prompt outcomes in cases forms the firm's commitment. Our team works tirelessly, handling property division, child custody, support, and alimony with a holistic approach. They strive to achieve a clear resolution reflecting the mutual decisions made by both parties and reducing conflicts.
Continued Support for an Uninterrupted Journey
When dealing with family law, one needs to consider several factors such as the impact on children, financial implications, and emotional wellbeing. Sterling Lawyers offers law modification services which can be crucial as circumstances change over time. The Middleton property division lawyers can guide clients through these modifications and provide ongoing support. They offer comprehensive assistance beyond initial consultation keeping clients informed and updated. An array of resources and services including educational workshops, access to legal research materials and referrals are available to assist clients throughout the journey. The firm ensures to maintain long-lasting relationships with the clients even after meeting their immediate needs.
Crafting Success Stories with Middleton Property Division Attorneys
Working with an accomplished attorney who has experienced success handling similar cases is essential. Sterling Lawyers track record and past experiences instill confidence in clients and offer peace of mind. The primary focus of property division is to protect children's interests, ensure fair asset distribution, and promote peaceful solutions. Choosing a family law attorney is crucial for their profound understanding of family law, familiarity with local courts and judges, profound negotiation and litigation abilities. The attorneys act as strong advocates, guiding the client through every step, offering advice and representation.
A Guide to Resolution
Understanding the process of family law can be made simple through a quick run-down of the steps involved. It commences with the initial consultation, filing necessary documents, negotiations and, if needed, court proceedings. It's crucial to maintain open communication with the attorney so they can guide clients through each stage, providing strategic advice, and advocating for their best interests. It's each attorney's experience with these cases that allows them to chart a course to achieve a favorable resolution.
Setting the Stage with Your Consultation
It's essential to have a consultation with an attorney to understand your situation, rights, and explore available options. Our team of lawyers can help discover your eligibility through a consultation. Not seeking legal advice can risk serious implications. A consultation with a property division attorney can empower individuals by giving them a clear understanding of their rights, possible options, and potential outcomes. Sterling Lawyers takes a personalized approach to family law cases. With extensive experience and a commitment to minimizing client stress, the firm provides quality legal assistance and compassionate support through each stage of the process. Contact the firm to discuss your case and goals.
For Immediate help with your family law case or answering any questions please call (262) 221-8123 now!
Frequently Asked Questions
How can a Middleton attorney help me value complex assets like businesses?
Middleton property division lawyers work closely with financial professionals like accountants and valuation specialists to appraise sophisticated assets like closely held businesses, ensuring you receive your rightful share. An attorney will know when additional valuation is required.
How is the marital home handled in property division?
There are several options Middleton property division attorneys may pursue for the marital home, including selling and splitting proceeds, buying out the other spouse's share, or transferring ownership to one spouse with an offset of other assets.
What assets and debts are subject to division in a divorce?
A lawyer will identify all marital property accumulated during the marriage to be divided, including real estate, financial accounts, businesses, retirement plans, vehicles, and personal property. Debt accrued mutually is also divisible. Non-marital assets acquired before or gifted during the marriage are excluded.
Sterling Lawyers, LLC in Middleton is formerly known as 'Sterling Law Offices, S.C.'