Brookfield Paternity Attorneys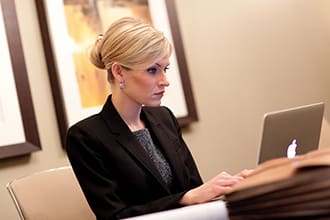 Join one of our experienced family law attorneys and learn about the divorce process, common issues, and participate in a Q and A session.
RSVP here.
Upcoming dates:
Tue, Dec 5 at 5:30pm
With
Attorney Mike Kyrios
Brookfield Paternity Lawyers at Sterling Lawyers, LLC
Legal Options that Work for You
There are three basic separation paths depending on your situation. If you're not sure what to choose or are ready to take the next step, call to speak with an attorney for case-specific advice.
Uncontested
Help from the Pros for Simpler Cases
Starting at $2750
Best when you both agree on most separation issues
Get help preparing the paperwork
Ask question at legally complex points
Have peace of mind with your settlement
Mediated
Greater Level of Help for Amicable Situations
$3,500 - $6,500/couple
Most amicable process for long-term harmony
Neutral mediation attorney guides you from start to settlement
Reduce conflict by deciding on property division and custody matters together
Fraction of contested divorce costs
Contested
When You Need an Advocate in Your Corner
$499/mo - $100,000
Best for adversarial relationships
Necessary if abuse, substance abuse, or violence is present
Your personal negotiation and litigation team
Critical when trust is an Issue
Sterling Lawyers is a dedicated law firm that focuses exclusively on family law matters in Brookfield. Found in Waukesha County, Brookfield is a community known for its picturesque neighborhoods, bustling businesses, and strong sense of family values. We understand the emotional challenges and complexities that individuals face when dealing with family law issues. Once you reach out a Brookfield family law attorney, you will see the unwavering support and guidance that is offered.
With a deep understanding of the delicate nature of family law cases, our attorneys approach each situation with empathy and care. We recognize that every client's story is unique, and we are dedicated to tailoring our approach to meet their individual needs. Our attorneys strive to create a nurturing environment where clients feel comfortable sharing their concerns and fears, knowing they will be met with compassion and understanding.
Navigating disputes without paternity lawyers can be particularly challenging for families. We have extensive experience in handling paternity cases and are well-versed in the legal intricacies surrounding this area of family law. We understand the importance of establishing parentage for the well-being of the child and work diligently to protect our clients' rights and ensure the best possible outcome for their family.
Our attorneys not only offer legal representation but also act as steadfast advocates for our clients. We firmly believe in fighting for the rights and interests of our clients, employing our legal knowledge and strategic thinking to achieve favorable results. With a commitment to integrity and professionalism, we work tirelessly to resolve disputes amicably whenever possible, reducing the emotional strain on our clients and their families.
The impact of our attorneys extends beyond the courtroom. We strive to make a lasting difference in the lives of our clients, helping them move forward with confidence and hope. By providing compassionate guidance and legal advice, we empower our clients to make informed decisions that align with their unique circumstances. We understand the weight of the decisions our clients face, and we stand by their side throughout the process, offering unwavering support.
We are proud to be a part of the Brookfield community. Our Brookfield paternity attorneys believe in contributing to the well-being of our neighbors and fostering a sense of unity. Beyond our legal services, we actively engage with community organizations and initiatives, recognizing the importance of giving back and creating positive change.
Choosing Sterling Lawyers means choosing dedicated advocates who will stand up for your rights and guide you through the challenges of family law matters. Our compassionate attorneys offer a depth of experience and a personal touch that leaves a lasting impact on our clients' lives. When you turn to Sterling Lawyers, you can trust that you have a dedicated team of professionals by your side, committed to achieving the best possible outcome for you and your family.
For Immediate help with your family law case or answering any questions please call (262) 221-8123 now!
Frequently Asked Questions
What is the process for establishing paternity in Brookfield, WI?
The process for establishing paternity in Brookfield typically involves filing a petition with the court, conducting genetic testing, and attending a paternity hearing. If both parties agree on paternity, a voluntary acknowledgment can be signed. A Brookfield paternity lawyer can provide guidance on the necessary legal steps and ensure your rights are protected throughout the process.
How much does it cost to hire a Brookfield paternity attorney?
The cost of hiring a Brookfield paternity attorney can vary depending on their experience, the complexity of your case, and the specific services they provide. It's crucial to discuss their fees and payment structure upfront before engaging their services to avoid any surprises later on.
Can a Brookfield paternity lawyer help me negotiate child support and parenting time agreements?
Yes, a Brookfield paternity lawyer can help you negotiate child support and parenting time agreements as part of the paternity process. They will work to ensure that the best interests of the child are considered and that your rights as a parent are protected.
Sterling Lawyers, LLC in Brookfield is formerly known as 'Sterling Law Offices, S.C.'