Brookfield Child Custody Attorneys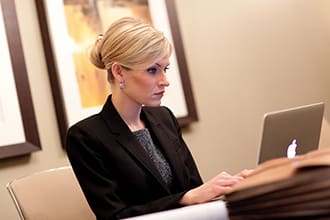 Join one of our experienced family law attorneys and learn about the divorce process, common issues, and participate in a Q and A session.
RSVP here.
Upcoming dates:
Tue, Dec 5 at 5:30pm
With
Attorney Mike Kyrios
Brookfield Child Custody Lawyers at Sterling Lawyers, LLC
Legal Options that Work for You
There are three basic separation paths depending on your situation. If you're not sure what to choose or are ready to take the next step, call to speak with an attorney for case-specific advice.
Uncontested
Help from the Pros for Simpler Cases
Starting at $2750
Best when you both agree on most separation issues
Get help preparing the paperwork
Ask question at legally complex points
Have peace of mind with your settlement
Mediated
Greater Level of Help for Amicable Situations
$3,500 - $6,500/couple
Most amicable process for long-term harmony
Neutral mediation attorney guides you from start to settlement
Reduce conflict by deciding on property division and custody matters together
Fraction of contested divorce costs
Contested
When You Need an Advocate in Your Corner
$499/mo - $100,000
Best for adversarial relationships
Necessary if abuse, substance abuse, or violence is present
Your personal negotiation and litigation team
Critical when trust is an Issue
Sterling Lawyers is a highly regarded law firm that exclusively focuses on family law matters in Brookfield WI. This thriving city is situated in Waukesha County, a close-knit community renowned for its vibrant culture and stunning natural beauty. Our dedicated team of child custody lawyers is committed to providing compassionate support and acting as unwavering advocates for our clients during their most challenging times.
Our paramount objective is to offer a sense of solace and guidance to individuals grappling with family law issues. We recognize the emotional turmoil that often accompanies such cases. That is why we prioritize a compassionate approach, ensuring that our clients feel understood, supported, and cared for throughout their legal journey.
As Brookfield divorce lawyers, we deeply comprehend the profound impact these cases can have on families, especially children. We approach each case with empathy and sensitivity, striving to create positive and lasting experiences for our clients. Our attorneys possess an in-depth understanding of the legal intricacies involved and work tirelessly to safeguard the best interests of the children involved.
Beyond our legal prowess, our team is renowned for their compassionate nature. We genuinely care about the well-being of our clients and are dedicated to providing unwavering support throughout the legal process. We strive to create a nurturing environment where clients feel heard, understood, and valued. Our commitment to acting as compassionate advocates ensures that our clients receive the utmost attention and care.
We firmly believe that our impact transcends the courtroom. We aspire to make a lasting difference in the lives of our clients and the community we serve. Our attorneys comprehend that the decisions made in child custody cases can have far-reaching effects on families. Therefore, we are steadfast in helping our clients achieve equitable and sustainable outcomes that prioritize the well-being of their children.
The positive and lasting experiences our clients have with Sterling Lawyers are a testament to the dedication and commitment of our attorneys. We take immense pride in providing personalized attention to each case, tailoring our strategies to the unique circumstances of our clients. Our goal is to guide our clients through the legal process, offering not only legal support but also emotional support, recognizing the profound impact these cases can have on individuals and families.
By choosing Sterling Lawyers as your child custody lawyers, you can expect a team that goes above and beyond to secure the best possible outcome for you and your family. Our compassionate advocacy, coupled with our extensive knowledge of family law, empowers us to navigate even the most complex cases with care and precision. Allow us to assist you during this challenging time and create a positive and lasting impact on your life and the lives of your children.
For Immediate help with your family law case or answering any questions please call (262) 221-8123 now!
Frequently Asked Questions
How much experience do you have as a Brookfield child custody lawyer handling family law cases?
Our lawyers have extensive experience handling child custody cases in Brookfield, WI. With a dedicated team of knowledgeable attorneys, we are committed to helping clients achieve the best possible outcome in their cases.
What is the process of modifying child custody agreements and how can a Brookfield Child Custody Attorney help me?
Modifying child custody agreements in Brookfield, WI, involves filing a petition with the court, providing evidence of a significant change in circumstances, and demonstrating that a modification will benefit the best interests of the child. Our Brookfield child custody lawyers can assist you throughout the process, ensuring that your case is presented effectively and persuasively.
How can a Brookfield Child Custody Lawyer help me understand and protect my parental rights during a custody dispute?
Our Brookfield child custody lawyers will carefully review your case, explain your parental rights, and provide guidance on how to assert those rights during a custody dispute. We will advocate for your interests in court, negotiate with the other party, and work diligently to protect your rights as a parent. Our goal as your lawyer is to help you achieve a custody arrangement that is in the best interests of both you and your child.
Sterling Lawyers, LLC in Brookfield is formerly known as 'Sterling Law Offices, S.C.'