Beloit Property Division Attorneys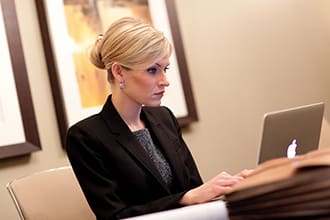 Join one of our experienced family law attorneys and learn about the divorce process, common issues, and participate in a Q and A session.
RSVP here.
Upcoming dates:
Tue, Dec 5 at 5:30pm
With
Attorney Mike Kyrios
Beloit Property Division Lawyers at Sterling Lawyers, LLC
Legal Options that Work for You
There are three basic separation paths depending on your situation. If you're not sure what to choose or are ready to take the next step, call to speak with an attorney for case-specific advice.
Uncontested
Help from the Pros for Simpler Cases
Starting at $2750
Best when you both agree on most separation issues
Get help preparing the paperwork
Ask question at legally complex points
Have peace of mind with your settlement
Mediated
Greater Level of Help for Amicable Situations
$3,500 - $6,500/couple
Most amicable process for long-term harmony
Neutral mediation attorney guides you from start to settlement
Reduce conflict by deciding on property division and custody matters together
Fraction of contested divorce costs
Contested
When You Need an Advocate in Your Corner
$499/mo - $100,000
Best for adversarial relationships
Necessary if abuse, substance abuse, or violence is present
Your personal negotiation and litigation team
Critical when trust is an Issue
Embarking on the journey of property division can be emotionally draining, fraught with complexities and challenges. A Beloit family law lawyer who comprehends this emotional voyage can make the process less taxing and more manageable. Sterling Lawyers, based in Beloit, Wisconsin, strives to streamline this intricate journey, underscoring the significant need for proficient legal guidance during such a testing life phase. Handling these complications with your law firm promises a smoother procedure and more satisfying outcomes.
Easing the Emotional Path of Property Division
As your Beloit property division attorneys, Sterling Lawyers are uniquely equipped to provide service that clients can depend on. The seasoned lawyers aim to alleviate your anxiety, all the while striving to secure favorable outcomes. Their dedication to concluding the process swiftly, while safeguarding a client's best interests sets them apart in Beloit. The firm's commitment to providing each client targeted attention not only embellishes the experience but also ensures efficient progress.
Beloit's Preferred Legal Guide for Property Division
Understanding your family law needs in Beloit forms the cornerstone of Sterling Lawyers' approach. They strive to comprehend your specific needs and mold their services accordingly. This personalized approach quickly establishes trust and assures the clients about accurate quotes without hidden costs. The firm's fixed fee pricing structure assures comprehensive legal representation sans the fear of spiraling costs. Working with a law firm that offers a personalized approach ensures satisfaction and better chances of favorable results.
A Customized Strategy for Your Case
Sterling Lawyers have a record of excellent service, demonstrating proficiency in handling legal cases. The lawyers of this firm have a deep understanding of property division processes. The commitment to making the procedure smoothly affordable for clients reduces the chance of delays and eases financial strains. It reflects a higher level of client confidence, ensuring clients that their matters are capably managed.
Harnessing Years of Family Law Wisdom for Your Benefit
Sterling Lawyers are all about reducing disruptions and expeditiously resolving family law proceedings. They are committed to making the process of property division smooth and speedy. With an aim to minimize the impact on a client's life, they ensure swift resolution and clear results reflecting both parties' decisions. Our attorneys provide a well-rounded approach to family law cases including child custody, support, and alimony. They strive to foster collaboration and reduce conflict.
Facilitating Seamless Legal Proceedings
Property division journeys present unique complexities like, potential impact on children, financial implications, and emotional well-being. At Sterling Lawyers, modification services are readily available to adapt existing plans to evolving circumstances. The attorneys are committed to guide the clients through these modifications, providing continuous support. Beyond consultations and legal representation, Sterling ensures regular updates and clear communication throughout the family law case. The firm offers additional resources like access to legal research materials, educational workshops, or referrals to other relevant professionals. They maintain long-term relationships, even after immediate needs are resolved.
Continuous Support Through Your Journey
The advantage of working with an attorney with a proven track record is immeasurable. A successful past can instill confidence in clients. These attorneys focus on protecting children's best interests, ensuring fair distribution of assets, and promoting peaceful resolutions. Legal procedures require in-depth knowledge of family law, familiarity with local courts and judges, and negotiation and litigation experience, all of which can be expected from Sterling Lawyers.
Making the Smart Choice When Selecting Your Attorney
Sterling Lawyers guide clients through the initial consultation to filing documents, negotiation, and if needed, court proceedings. With a deep understanding of challenges faced during the property division process, they provide strategic advice. Their unique strategies and approaches increase the likelihood of a favorable resolution.
Charting a Clear Course to Steer You Towards Resolution
Starting a property division journey begins with consulting an attorney to truly comprehend your rights and options. Sterling Lawyers encourage clients to seek legal advice to understand the implications of not seeking legal assistance during property division matters. Consultation with a lawyer can empower you by giving a clear understanding of your rights, options, and potential outcomes. Early consultation prevents legal pitfalls, preserves evidence and forms a solid foundation for a winning case.
The journey of property division is not an easy task. But with Sterling Lawyers, these complexities become manageable. With their personalized service and commitment to helping clients, they stand out as the trusted choice in property division representation in Beloit, Wisconsin. They encourage you to take the next step and talk about your individual case, and understand how they can help you achieve a positive outcome. Based in Rock County where Beloit resides, they have a deep understanding of the local context. So, reach out to Sterling Lawyers and begin your journey towards resolution and peace of mind.
For Immediate help with your family law case or answering any questions please call (262) 221-8123 now!
Frequently Asked Questions
How can a Beloit property division lawyer help if my spouse is hiding assets?
A Beloit property division lawyer will use various methods such as thorough investigation and discovery processes to uncover hidden assets, ensuring fair property division.
Can a property division attorney in Beloit help in case of disagreement during a divorce?
Yes, a property division lawyer in Beloit can provide legal representation and assist in mediation to resolve disagreements regarding asset distribution during a divorce.
How is property division handled if one party owned the property before marriage?
In general, property acquired before marriage stays with the original owner. However, there could be exceptions, and a property division attorney in Beloit can analyze your situation to give the most accurate advice.
Sterling Lawyers, LLC in Beloit is formerly known as 'Sterling Law Offices, S.C.'