Beloit Paternity Attorneys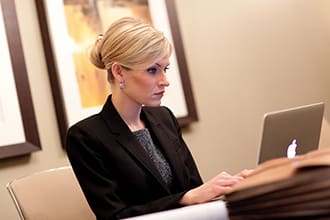 Join one of our experienced family law attorneys and learn about the divorce process, common issues, and participate in a Q and A session.
RSVP here.
Upcoming dates:
Tue, Dec 5 at 5:30pm
With
Attorney Mike Kyrios
Beloit Paternity Lawyers at Sterling Lawyers, LLC
Legal Options that Work for You
There are three basic separation paths depending on your situation. If you're not sure what to choose or are ready to take the next step, call to speak with an attorney for case-specific advice.
Uncontested
Help from the Pros for Simpler Cases
Starting at $2750
Best when you both agree on most separation issues
Get help preparing the paperwork
Ask question at legally complex points
Have peace of mind with your settlement
Mediated
Greater Level of Help for Amicable Situations
$3,500 - $6,500/couple
Most amicable process for long-term harmony
Neutral mediation attorney guides you from start to settlement
Reduce conflict by deciding on property division and custody matters together
Fraction of contested divorce costs
Contested
When You Need an Advocate in Your Corner
$499/mo - $100,000
Best for adversarial relationships
Necessary if abuse, substance abuse, or violence is present
Your personal negotiation and litigation team
Critical when trust is an Issue
Establishing paternity can be an emotionally charged and legally complex process. Determining legal rights and responsibilities for a child is a critical matter that requires experienced guidance. Having compassionate legal counsel from a knowledgeable team can streamline the process and lead to favorable outcomes. With so much at stake, it is essential to have a Beloit family law attorney you can trust to protect your interests and offer tailored advice during this sensitive time.
The Delicate Complexities of Establishing Paternity
Our Beloit paternity attorneys have extensive experience handling all aspects of paternity cases. We recognize the gravity of these matters, which is why we provide individualized counsel tailored to each client's unique situation. Our goal is to make the legal process as quick and simple as possible while vigorously protecting our clients' rights.
Our dedicated lawyers stay current on evolving family law practices to best serve our clients. We work diligently to secure favorable terms and achieve the best possible outcome in family law matters. We understand these cases elicit strong emotions, which is why we provide compassionate guidance and practical solutions to streamline the process. With our local knowledge and customized approach, we have become a trusted choice for legal representation.
An Individualized Approach to Your Exclusive Needs
We understand that no two paternity cases are alike. At Sterling Lawyers, we take the time to understand the details of your unique matter so we can provide tailored counsel to meet your specific needs. We get to know you personally and what you hope to accomplish in your case. Our transparent, upfront pricing provides cost certainty from the start, with fixed fee options to make our services affordable. This eliminates surprises down the road, allowing you to focus on your case, not escalating hourly costs. Our personalized approach aims to support you each step of the way toward the best possible outcome.
Unmatched Experience in Family Law Matters
With decades of collective family law experience, our attorneys are intimately familiar with every nuance of the process. We have successfully guided numerous clients through establishing paternity, determining custody and support, and securing parental rights. Our team works diligently to streamline the process, minimize delays, and provide quality representation at reasonable costs.
Our depth of knowledge and successful track record shows our competence in legal cases. You can feel confident your sensitive case is in the most capable hands. We have the experience to efficiently navigate the process to establish paternity legally, while securing favorable terms and protecting our clients' best interests.
Our Promise of Seamless Proceedings
We recognize legal cases raise complex legal issues alongside emotional ones. Our goal is to minimize complications by streamlining the process for our clients. We gain a deep understanding of your objectives so we can secure a timely resolution and allow you to move forward with your life and family as smoothly as possible.
Our lawyers are well-versed in handling legal proceedings related to custody, child support, and preserving parental rights. We take a comprehensive approach to family law cases while prioritizing efficiency and reducing stress for our clients. Our commitment is to facilitate establishment of paternity legally to provide a foundation for handling all related matters optimally. We offer diligent counsel each step of the way toward the outcome you seek.
Continued Support at Every Turn
Paternity determinations have lasting implications for parents and children. We understand situations evolve and arrangements require modifications over time. Our family law team can revisit existing terms if circumstances change, providing guidance as needed. Our support does not end once the case ends.
We maintain open communication channels to ensure you remain informed. Our lawyers are available to address new concerns that may arise down the road, even after your case is resolved. We view clients as more than just cases, but as people navigating complex family dynamics. Our firm provides ongoing support through this journey, now and into the future.
The Key to Selecting the Right Paternity Attorney
Successfully handling sensitive paternity cases requires in-depth knowledge and experience. The outcome largely depends on selecting a lawyer intimately familiar with local laws and courts. Our proven history of positive results for clients demonstrates our effectiveness.
Paternity cases prioritize the best interests of the child. An accomplished lawyer understands how to establish legal rights properly and secure favorable terms for their client and child. As your trusted counsel, we utilize our negotiating skills and litigation experience, if required, to optimize the outcome.
The right guidance provides immense value in paternity cases. An experienced attorney understands the intricacies and how to strategically advocate on your behalf. Our knowledge and skills empower you to make informed choices leading to the ideal resolution. We leverage our skills to provide the support you need through this emotional process.
Plotting Your Course to a Favorable Resolution
While each case is unique, some common steps are involved in establishing paternity. The process usually starts with an initial consultation where we assess the circumstances and advise on options. Once retained, we handle the legal filings and paperwork. Most cases reach resolution through negotiation and agreement. However, if required, we have the experience to represent you in court proceedings.
There are naturally challenges involved when establishing paternity and determining parental rights and responsibilities. Having an experienced guide means you don't have to go it alone. We anticipate potential complexities and provide strategic advice tailored to the specifics of your case. Our legal knowledge combined with compassionate support provides a powerful advantage to optimize the outcome.
Take Charge of Your Journey: Why a Consultation is Critical
If you need to establish paternity legally, consulting with a knowledgeable attorney is highly recommended to understand your options and rights. Meeting with one of our lawyers is the best way to get answers regarding your specific circumstances and goals. We can evaluate your unique situation and craft a strategic path forward.
Attempting to handle a paternity matter without proper legal advice can be extremely precarious. Our counsel helps avoid missteps and provides clarity on rights, options, and potential outcomes. Knowledge empowers smart decisions, allow us to inform you so you can make the right choices from the start.
Early consultation establishes a strong foundation legally. It enables preserving important evidence and statements to support your case down the road. Do not go at it alone – having an experienced paternity lawyer by your side from the outset provides a major advantage.
Your Partner Through This Sensitive Process
Going through paternity proceedings in Beloit and Rock County can be challenging. However, the process does not need to be overwhelming. The compassionate family law attorneys listen first, then provide tailored guidance and handle intricacies on your behalf. Our personalized approach, extensive experience, and ongoing support empower clients to achieve the ideal outcome.
Paternity establishment involves high emotions and complex legal factors. Having a knowledgeable ally makes a major difference. Our lawyers have successfully assisted countless clients with establishing paternity and parental rights. If you need to establish legal paternity in Beloit, do not go it alone. Contact us for tailored counsel and let us help you move forward confidently.
For Immediate help with your family law case or answering any questions please call (262) 221-8123 now!
Frequently Asked Questions
How can a Beloit paternity lawyer assist me in establishing paternity?
A Beloit paternity lawyer brings the necessary legal proficiency, knowledge, and experience to navigate Wisconsin's complex Laws. They can help in filing documents, challenging paternity, and advocating for your rights, whether you are the genetic father seeking to establish your rights or a mother pursuing child support from the biological father.
Can a Beloit paternity lawyer help if I'm not sure I'm the father?
Yes, a Beloit paternity attorney can help in such cases. Through their help, you can request a court-ordered DNA test to confirm the biological father and either establish or challenge legal paternity.
Is a DNA test required for all paternity cases in Beloit, WI?
Not always. If both parties agree on the identity of the biological father, a DNA test may not be necessary. However, if there's a dispute over the paternity, a court may order a DNA test. Your Beloit paternity attorney can give you guidance on this issue based on your specific case.
Sterling Lawyers, LLC in Beloit is formerly known as 'Sterling Law Offices, S.C.'