Beloit Child Custody Attorneys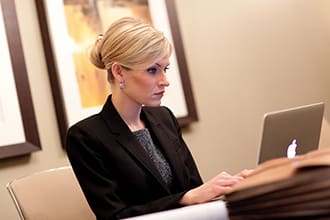 Join one of our experienced family law attorneys and learn about the divorce process, common issues, and participate in a Q and A session.
RSVP here.
Upcoming dates:
Tue, Dec 5 at 5:30pm
With
Attorney Mike Kyrios
Beloit Child Custody Lawyers at Sterling Lawyers, LLC
Legal Options that Work for You
There are three basic separation paths depending on your situation. If you're not sure what to choose or are ready to take the next step, call to speak with an attorney for case-specific advice.
Uncontested
Help from the Pros for Simpler Cases
Starting at $2750
Best when you both agree on most separation issues
Get help preparing the paperwork
Ask question at legally complex points
Have peace of mind with your settlement
Mediated
Greater Level of Help for Amicable Situations
$3,500 - $6,500/couple
Most amicable process for long-term harmony
Neutral mediation attorney guides you from start to settlement
Reduce conflict by deciding on property division and custody matters together
Fraction of contested divorce costs
Contested
When You Need an Advocate in Your Corner
$499/mo - $100,000
Best for adversarial relationships
Necessary if abuse, substance abuse, or violence is present
Your personal negotiation and litigation team
Critical when trust is an Issue
The turmoil of child custody is often a daunting journey, fraught with complexities, often serving as an immense emotional whirlpool. This intricate process requires a skilled attorney in Beloit, Wisconsin, to make the procedure straightforward, effective, and less tiresome. Encountering these challenges with qualified Beloit divorce lawyers can alleviate stress, balance the scales of justice, and foster sound decisions.
Starting Your Child Custody Journey
Sterling Lawyers emerges as a beacon of hope for those embarking on the complicated pathway of family law. The firm stands distinguished in its unique approach, offering features like flat rate pricing, no hidden charges, and personalized strategy towards each case. The objective remains steadfast – to simplify the complex process while safeguarding clients' interests. Distinct in their unparalleled commitment and tailored services, their Beloit child custody attorneys leap beyond the industry's standard, providing an oasis of calm amidst the turbulence of legal proceedings.
Personalized Representation in Beloit WI
Understanding the unique intricacies of your child custody case in Beloit is paramount. They invest time to comprehend the distinctive needs of each client, offering customizable strategies to meet them. By providing transparent quotes, they eliminate unwanted surprises, offering a cost-effective solution to legal challenges. This client-centric approach boosts satisfaction and manifests positive outcomes.
Harnessing Extensive Family Law Experience
The lawyers at Sterling Lawyers have considerable experience in child custody law, taming the turbulent tides of these cases with professional ease. Their vast knowledge in family law cases evokes confidence among clients, reassuring them that their interests are protected. The commitment towards streamlining and affordability promises quality support without causing financial strain.
Dedicating to Seamless Child Custody Proceedings
Our lawyers are dedicated to piloting your family law journey with minimal upheavals. We aim at expediting the proceedings, thereby reducing unnecessary stress and disruptions. Covering many aspects of family law such as property division, spousal maintenance, child support, the focus is always on prompt resolution and effective conflict management, promising a clear blueprint of resolution agreed upon by both parties.
Constant Support Throughout Your Legal Journey
Pursuing a family law case involves contemplating factors like child's welfare, financial implications, and emotional well-being. Sterling Lawyers offers modification services, fostering adaptability to changing circumstances. Beyond initial consultation, the firm ensures continual assistance via timely updates, educational tools, informative workshops, and access to other relevant professionals. Their dedication fosters long-term relationships, extending support even after the immediate needs are met.
Selecting the Right Family Law Attorney
Selecting a lawyer who has a solid track record in successfully resolving child custody cases in Beloit carries immense weight. The peace of mind stemming from their proven experience and focus towards issues such as child's welfare, equitable asset distribution, and peaceful resolution are incomparable. An attorney's in-depth knowledge, proficiency in negotiation, litigation, and familiarity with local courts and judges makes them a potent advocate, a guiding light in navigating your legal journey.
Charting the Course to Child Custody Resolution
The procedure, comprising initial consultation, official filing, negotiation, or court proceedings, is a labyrinth. Sterling Lawyers transcends these stages, offering strategic advice and stalwart representation. Their familiarity with complex legal requirements, efficient documentation, and dealing with opposition parties reduces the uncertainties in this vastly complicated process.
The Power of the First Consultation in Your Custody Battle
Initiating the family law process determines assessing your situation, understanding your rights, and exploring available options. A consultation with our attorneys will  determine your eligibility for child custody. Seeking legal advice prevents potential legal pitfalls, offering a clear understanding of diverse outcomes that could significantly impact your journey.
Shaping your legal journey with the skilled attorneys from Sterling Lawyers can extraordinarily simplify the arduous process. Our determination towards offering a harmonious experience, continuous support, and the significance of consulting child custody attorneys for a promising outcome are crucial takeaways. Our steadfast commitment concretes their reputation as the reliable choice for representation in Beloit, which lies within the embracing boundaries of Rock County. Reach out to our team to embark on your journey with satisfactory legal outcomes.
For Immediate help with your family law case or answering any questions please call (262) 221-8123 now!
Frequently Asked Questions
What should I prepare for my first meeting with a Beloit child custody lawyer?
For your first meeting with a Beloit child custody lawyer, you should prepare all relevant documents related to your case such as court papers, agreements, etc. Also, note down a list of questions you have and any important details about your situation. This can help the attorney understand your case better.
How often will I need to communicate with my child custody attorney in Beloit?
The frequency of communication with your child custody attorney in Beloit, WI depends on the nature of your case. However, maintaining regular communication is crucial to staying updated about the progress of your case. Your attorney will establish a communication plan that suits the needs of your case.
What are the roles of a child custody attorney in dispute resolution?
A Beloit child custody attorney helps in negotiating an agreement, drafting the terms of custody, representing you in court, and ensuring that the final custody arrangement is in the best interest of the child and abides by Wisconsin state laws.
Sterling Lawyers, LLC in Beloit is formerly known as 'Sterling Law Offices, S.C.'