Sheboygan Collaborative Divorce Attorneys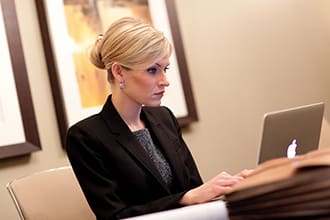 Join one of our experienced family law attorneys and learn about the divorce process, common issues, and participate in a Q and A session.
RSVP here.
Upcoming dates:
Tue, Dec 5 at 5:30pm
With
Attorney Mike Kyrios
Sheboygan Collaborative Divorce Lawyers at Sterling Lawyers, LLC
Legal Options that Work for You
There are three basic separation paths depending on your situation. If you're not sure what to choose or are ready to take the next step, call to speak with an attorney for case-specific advice.
Uncontested
Help from the Pros for Simpler Cases
Starting at $2750
Best when you both agree on most separation issues
Get help preparing the paperwork
Ask question at legally complex points
Have peace of mind with your settlement
Mediated
Greater Level of Help for Amicable Situations
$3,500 - $6,500/couple
Most amicable process for long-term harmony
Neutral mediation attorney guides you from start to settlement
Reduce conflict by deciding on property division and custody matters together
Fraction of contested divorce costs
Contested
When You Need an Advocate in Your Corner
$499/mo - $100,000
Best for adversarial relationships
Necessary if abuse, substance abuse, or violence is present
Your personal negotiation and litigation team
Critical when trust is an Issue
The emotional landscape of a collaborative divorce can be a daunting ordeal, riddled with unforeseen challenges and complexities. Individuals often find themselves in need of someone who can simplify this process, making it more manageable and less stressful. Sterling Law Offices is dedicated to delivering streamlined processes and compassionate guidance during these critical times. With such supportive Sheboygan divorce lawyers, individuals stand to gain considerable peace of mind and favorable outcomes in their legal cases.
Mapping the Journey of Collaborative Divorce
Sterling Law Offices is renowned in Sheboygan and beyond for its distinctive approach to handling collaborative divorce matters. With a team of attorneys committed to minimizing stress and maximizing positive outcomes, you can depend on us to help you navigate this complex legal landscape smoothly and efficiently. We are set apart from other firms in the city by our deep comprehension of this complex legal domain and our commitment to personalized attention. Our attorneys ensure a unique client experience with their client-centric approach.
Customized Legal Solutions That Fit Your Needs
We recognize that no two collaborative divorce cases are the same. Each client comes with their unique needs and circumstances, hence the need for us to tailor our services accordingly. By taking the time to understand your unique situation, we offer transparent quotes and custom-tailored services. We operate a fixed fee pricing structure, which not only eliminates surprise costs but ensures you receive comprehensive, high-quality legal representation without breaking the bank. This personalized approach is our recipe for client satisfaction and success.
Navigating Family Law with Our Team
Our family law firm built on a solid foundation of wide-ranging experience in family law, a crucial asset when tackling collaborative divorce matters. This extensive experience translates into a higher level of confidence and competence when addressing these matters, assuring clients that they are in capable hands. We are devoted to making our legal services affordable and efficient, eliminating unnecessary delays or financial strains for our clients.
Our Commitment to Effortless Proceedings
We are committed to minimizing disruptions and maximizing resolutions during legal proceedings. Our objective is to make the collaborative divorce process as effortless and quick as possible, ensuring a smooth transition for our clients. Our seasoned attorneys adeptly handle various aspects of family law cases, including property division, child custody and support, and alimony. We strive for clear resolution that reflects both parties' decisions, reducing conflict and fostering collaboration.
We Are with You Each Step of the Way
Navigating through a collaborative divorce can be daunting due to factors such as changes to children's living arrangements, financial implications, and emotional stress. Recognizing that circumstances can change over time, Sterling Law Offices offers modification services to adapt existing arrangements. Our attorneys are always ready to guide clients through these modifications, providing ongoing support throughout their journey. From regular updates on case progress to maintaining clear communication channels, our clients are never alone through the process.
Your Case and Choice: Choosing Your Legal Champion
Choosing an attorney is a critical step when embarking onto the path of collaborative divorce. An attorney with a track record of success in such cases tipped with experience is invaluable. Our firm has established a reputation with positive testimonials from satisfied clients which has instilled confidence across those in Sheboygan. Our lawyers focus on protecting the best interests of children involved, ensuring the fair distribution of assets, and promoting peaceful resolutions.
Going Through the Legal Labyrinth
The process of collaborative divorce comprises several steps such as initial consultation, filing documents, negotiation, and often court proceedings. We have the necessary knowledge to guide our clients through these stages, providing strategic advice at every step. We also help them navigate any challenges they may face during the proceedings, from legal requirements to documentation.
Your First Step towards Empowerment
Starting a collaborative divorce process requires you to first consult with an attorney. Sterling Law Offices encourages you to reach out and schedule a consultation to evaluate your situation properly. Consulting with our attorneys will empower you by giving you a clear understanding of your rights, options, and potential outcomes. It also helps prevent potential legal pitfalls by establishing a strong foundation for your case. Take the next step on your journey by contacting us for a consultation or more information. We are committed to serving the community and look forward to assisting you in achieving a positive outcome in your collaborative divorce matter.
For Immediate help with your family law case or answering any questions please call (262) 221-8123 now!
Frequently Asked Questions
What is the role of attorneys in the collaborative divorce process in Sheboygan?
Attorneys serve as counselors and advisors rather than as litigators. They provide legal advice, review agreements, draft proposed settlements, and ensure their client's interests are protected. However, collaborative lawyers handle negotiations outside of court and withdraw from representation if agreements fail. They facilitate compromise versus aggressive litigation.
What kinds of professionals are involved in collaborative divorce besides lawyers in Sheboygan?
In addition to lawyers, Sheboygan collaborative divorce often utilizes neutral mental health and financial professionals. Divorce coaches provide emotional support and guidance on co-parenting. Child professionals give input on custody arrangements. Financial neutrals analyze assets and support options. These professionals work together on a team focused on reaching equitable agreements.
What training and experience should collaborative divorce attorneys have in Sheboygan?
Sheboygan collaborative divorce attorneys should have extensive divorce and family law experience, along with specific training in the collaborative process, conflict resolution, and negotiation. Many belong to professional associations which promote continuing education. Look for a lawyer well-versed in interest-based negotiation and committed to the values and ethics of non-adversarial resolution.