Sheboygan Child Support Attorneys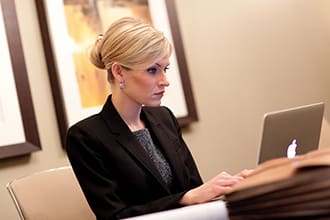 Join one of our experienced family law attorneys and learn about the divorce process, common issues, and participate in a Q and A session.
RSVP here.
Upcoming dates:
Tue, Dec 5 at 5:30pm
With
Attorney Mike Kyrios
Sheboygan Child Support Lawyers at Sterling Lawyers, LLC
Legal Options that Work for You
There are three basic separation paths depending on your situation. If you're not sure what to choose or are ready to take the next step, call to speak with an attorney for case-specific advice.
Uncontested
Help from the Pros for Simpler Cases
Starting at $2750
Best when you both agree on most separation issues
Get help preparing the paperwork
Ask question at legally complex points
Have peace of mind with your settlement
Mediated
Greater Level of Help for Amicable Situations
$3,500 - $6,500/couple
Most amicable process for long-term harmony
Neutral mediation attorney guides you from start to settlement
Reduce conflict by deciding on property division and custody matters together
Fraction of contested divorce costs
Contested
When You Need an Advocate in Your Corner
$499/mo - $100,000
Best for adversarial relationships
Necessary if abuse, substance abuse, or violence is present
Your personal negotiation and litigation team
Critical when trust is an Issue
The journey through child support is an emotionally complex one, laden with challenges and uncertainties. These complexities call for the guidance of proficient legal minds. Our Sheboygan family law firm strives to make the child support process streamlined and as hassle-free as possible for those embarking on this critical journey. There is solace in having experienced attorneys guide clients through this emotional journey, ensuring that every stage is navigated smoothly.
Your Compass Through the Emotional Terrain of Child Support
Sterling Law Offices has become a trusted choice for clients seeking child support representation in Sheboygan, Wisconsin. The dedicated team of attorneys at the firm have built their reputation by relieving client stress and achieving favorable outcomes. The firm's primary goal is to navigate this legal case quickly and efficiently, all while safeguarding the best interests of the clients. Their seasoned knowledge in this area sets them apart from other law firms in the city. We are committed to providing personalized attention to each client greatly enhances the experience.
A Customized Approach for Your Legal Needs
Understanding that each child support case in Sheboygan has its unique needs, Sterling Law Offices provides a distinctive, personalized approach. The attorneys allocate ample time to understand each client's specific needs, preparing transparent quotes and tailoring their services accordingly. They offer a fixed fee pricing structure, eliminating the typical surprise of escalating costs with hourly billing. Clients can, therefore, receive comprehensive, high-quality legal representation without worrying about unexpected costs.
Drawing from Decades of Family Law Experience
Sterling Law Offices boasts an extensive history of serving clients with dedication and excellence. Their in-depth understanding of family law processes reassures clients that their cases are in capable hands. The team is committed to streamlining the process and making it affordable for clients, thus eliminating any unnecessary delays or financial strain.
Smooth Sailing with Seamless Legal Proceedings
Minimizing disruptions and maximizing resolutions during family law proceedings is of utmost priority. They strive to make the child support process effortless and fast, ensuring a smooth transition and minimizing disruptions to clients' lives. The firm offers a well-rounded approach to family law cases, handling property division, child custody, support, and alimony. They are committed to achieving clear resolutions that reflect both parties' decisions, fostering collaboration, and reducing conflict.
Our Ongoing Support
Factors such as the impact on children, financial implications, and emotional wellbeing are vital considerations when navigating through child support. Understanding that circumstances change over time, Sterling Law Offices provides modification services where required and offer ongoing support throughout the journey. The firm's commitment extends to providing regular updates on the progress of clients' legal cases, ensuring clear communication channels. The law firm maintains long-term relationships with its clients even after their immediate needs have been resolved.
The Key Consideration for Your Case
We encourage clients to consider our track record of success when choosing a child support attorney. With a proven history, this instills confidence in clients and contributes to peace of mind during the legal process. Protecting the best interests of children, ensuring fair distribution of assets, and promoting peaceful resolutions are all elements of navigating a child support case. A well-informed attorney can guide clients through the legal process, providing advice and representation at every step.
Plotting the Course to Success
Navigating the path to resolution involves several steps, from the initial consultation and filing necessary documents to negotiation and potentially court proceedings. In child support cases, it is important to be prepared for various timelines, potential challenges, and the importance of maintaining open communication with an attorney. Sterling Law Offices guides clients through each stage, providing strategic advice at every juncture. The firm employs unique strategies to effectively pursue child support cases, thus increasing the likelihood of achieving a favorable resolution.
The Crucial Role of Consultation
Starting the child support process involves consulting with a knowledgeable attorney to evaluate the situation, comprehend your rights, and explore available options. While the eligibility for support varies based on jurisdiction and individual circumstances, Sterling Law Offices encourages individuals to reach out for a consultation. The risks and implications of not seeking legal advice when dealing with these sensitive matters can be substantial. A consultation with a child support attorney can empower individuals by providing them with a clear understanding of their rights and options.
With our proficient team, personalized approach, extensive experience, commitment to smooth proceedings, and ongoing support, facing child support complexities is made significantly less strenuous. Our commitment to providing personalized service and smoothing the difficult process cannot be overstated. As a highly trusted choice for family law representation in Sheboygan, take the next step and contact us to discuss your case. 
For Immediate help with your family law case or answering any questions please call (262) 221-8123 now!
Frequently Asked Questions
What can I do if my ex isn't paying child support in Sheboygan, WI?
If your ex isn't paying court-ordered child support in Sheboygan, WI, you have options. First, contact your county's child support enforcement agency for help collecting payments. They can garnish wages or tax refunds, suspend licenses, and take other enforcement actions. You can also file a contempt motion asking the court to compel payment. The judge can order wage garnishment, property liens, fines, or even jail time for willful nonpayment. Consulting an attorney is advisable to understand your rights and navigate the system effectively.
Can I get child support modified if my income changes?
Child support orders can be modified if certain conditions are met, including a substantial change in income. To request a modification, file a motion with the court showing documentation like recent paystubs proving increased/decreased income by at least 25%. A child support lawyer can advise if you meet the threshold and represent you through the process. The court will consider both parents' finances and may order an adjustment up or down. Support is recalculated per guidelines. Modifications generally take 1-3 months, during which current support remains in effect.
Does child support cover expenses like daycare and activities?
The child support order covers the necessities like housing, food, clothing. Additional expenses like daycare, education, medical costs, and extracurricular activities may be factored in if agreed to by both parents or if the court deems them reasonable. A child support lawyer can request inclusion of such expenses and argue their validity. But the court has discretion, so these add-ons aren't guaranteed. Routine expenses are usually excluded from the base calculation.