Sheboygan Spousal Support Attorneys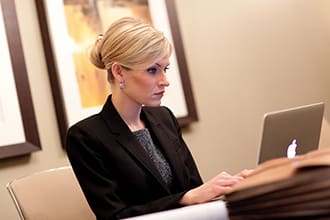 Join one of our experienced family law attorneys and learn about the divorce process, common issues, and participate in a Q and A session.
RSVP here.
Upcoming dates:
Tue, Dec 5 at 5:30pm
With
Attorney Mike Kyrios
Sheboygan Spousal Support Lawyers at Sterling Lawyers, LLC
Legal Options that Work for You
There are three basic separation paths depending on your situation. If you're not sure what to choose or are ready to take the next step, call to speak with an attorney for case-specific advice.
Uncontested
Help from the Pros for Simpler Cases
Starting at $2750
Best when you both agree on most separation issues
Get help preparing the paperwork
Ask question at legally complex points
Have peace of mind with your settlement
Mediated
Greater Level of Help for Amicable Situations
$3,500 - $6,500/couple
Most amicable process for long-term harmony
Neutral mediation attorney guides you from start to settlement
Reduce conflict by deciding on property division and custody matters together
Fraction of contested divorce costs
Contested
When You Need an Advocate in Your Corner
$499/mo - $100,000
Best for adversarial relationships
Necessary if abuse, substance abuse, or violence is present
Your personal negotiation and litigation team
Critical when trust is an Issue
Navigating the complex terrain of alimony can be additionally challenging when dealing with emotional upheaval. It is during these testing times that the assistance of a knowledgeable attorney can relieve much of the stress. Sterling Law Offices, based in Sheboygan, Wisconsin, dedicates itself to making this process streamlined and well-organized for its clients. The firm's attorneys, with a rich background in family law, strive to navigate the legal case keeping the clients' best interests in mind, reducing the associated anxieties.
Guiding Clients Through Spousal Support
The team has earned the reputation of being some of Sheboygan's most trusted spousal support attorneys. We prioritize understanding our clients' unique circumstances and work tirelessly towards obtaining the most favorable outcome. We take the time to understand each circumstance and offer services accordingly. Their transparent pricing structure ensures that clients can enjoy comprehensive representation without worrying about hidden costs. This personalized approach significantly contributes to increased client satisfaction and favorable outcomes. Each Sheboygan divorce lawyer aims to simplify the process and protect their clients' interests, helping them navigate the legal maze with less stress. This dedication makes us a cut above other law firms.
Diving into the Depths of Family Law
Our lawyers have substantial experience in handling an array of family law cases with a high level of competence. They work tirelessly to streamline the process and make it as affordable as possible for their clients. We have a strong grasp on spousal maintenance matters which assures clients that they are dealing with a team well-equipped to handle anything that comes our way.
A Smooth Transition to Your Future
Sterling Law Offices is dedicated to minimizing disruptions and maximizing resolution during legal proceedings. They target making the process effortless and swift, ensuring a smooth transition for their clients. The firm's lawyers are proficient in handling various family law proceedings such as child custody, property division, and alimony, thereby broadening their service range.
Continuous Guidance
There are several factors to consider when going through the alimony process, like its impact on children, financial implications, and emotional well-being. Sterling Law Offices offers family law modification services, recognizing that circumstances can change over time. They stand with their clients through these modifications and provide ongoing support, ensuring open communication channels and regular updates.
Choosing an Attorney for Your Future
Choosing a family law attorney is a significant decision. It's essential to work with a team that has a proven track record and understands the complexities of family law. At Sterling Law Offices, their lawyers have a history of successfully handling similar cases, instilling confidence in their clients, and ensuring peaceful resolutions.
Unraveling the Legal Process
The spousal maintenance process involves several steps like filing documents, negotiation, and potentially court proceedings. It is beneficial to have a clear understanding of this process and keep open communication with your attorney. Sterling Law Offices guides their clients through each stage, providing strategic advice and advocating for their best interests.
Steering Through Spousal Support
The journey through spousal support begins with consultations. Consulting with a Sheboygan spousal support attorney can provide a clear understanding of your rights and options. Sterling Law Offices encourages potential clients to reach out and gain information about their eligibility and potential outcomes.
Seeking legal assistance when dealing with complex issues like alimony is necessary. Sterling Law Offices commits to ease this process for their clients, offering personalized services with compassion and understanding. Their range of legal services puts them ahead as a trusted choice for representation. Those looking for assistance are encouraged to contact the firm to discuss their individual cases and how Sterling Law Offices can help them in achieving a positive outcome in their spousal maintenance matter.
For Immediate help with your family law case or answering any questions please call (262) 221-8123 now!
Frequently Asked Questions
Can I get spousal support if I was only married for a short time in Sheboygan?
In Sheboygan, the length of your marriage can impact spousal support eligibility. With under 2 years, support is unlikely unless special circumstances exist. 2-5 years may warrant limited or short-term support. Over 5 years increases the chance of a support award, especially if one spouse forewent career development. But there are no hard and fast rules - consult your Sheboygan divorce lawyer, as factors like finances, health, and employment history also matter.
Can I get spousal support changed or terminated after my Sheboygan divorce is final?
Yes, spousal support orders can be modified or terminated after your Sheboygan divorce, if certain legal standards are met. A substantial change in financial circumstances for either party or cohabitation by the receiving spouse are common reasons. Your lawyer can file a motion to change support if justified or defend against your ex's attempts to modify or end payments. Support orders are not always permanent.
Can my Sheboygan divorce lawyer give me an estimate of what my spousal support may be?
An experienced Sheboygan divorce attorney can provide a reasonable estimate of potential spousal support based on Wisconsin guidelines and factors like: the length of marriage, income levels and ability to work, needs and living expenses, and marital property division. While not an exact calculation, a lawyer's support estimate can value in deciding whether to pursue or settle alimony in your case.