Sheboygan Child Custody Attorneys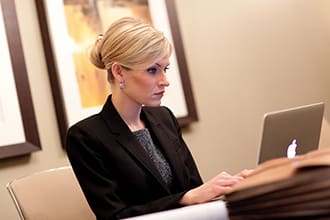 Join one of our experienced family law attorneys and learn about the divorce process, common issues, and participate in a Q and A session.
RSVP here.
Upcoming dates:
Sheboygan Child Custody Lawyers at Sterling Lawyers, LLC
Legal Options that Work for You
There are three basic separation paths depending on your situation. If you're not sure what to choose or are ready to take the next step, call to speak with an attorney for case-specific advice.
Uncontested
Help from the Pros for Simpler Cases
Starting at $2750
Best when you both agree on most separation issues
Get help preparing the paperwork
Ask question at legally complex points
Have peace of mind with your settlement
Mediated
Greater Level of Help for Amicable Situations
$3,500 - $6,500/couple
Most amicable process for long-term harmony
Neutral mediation attorney guides you from start to settlement
Reduce conflict by deciding on property division and custody matters together
Fraction of contested divorce costs
Contested
When You Need an Advocate in Your Corner
$499/mo - $100,000
Best for adversarial relationships
Necessary if abuse, substance abuse, or violence is present
Your personal negotiation and litigation team
Critical when trust is an Issue
Navigating through the maze of child custody can be an emotionally draining journey, filled with uncertainty and anxiety. The importance of securing professional legal guidance through this confusing and difficult time cannot be overstated. An attorney can provide both clarity and support, guiding you through the intricacies of family law. By doing so, our professional Sheboygan divorce lawyers help alleviate stress and bring a sense of order to the most challenging of circumstances.
The Intricacies of Child Custody and Our Dependable Advocates
Sterling Law Offices has earned the trust of its clients by delivering unique and effective legal solutions. The dedicated team of attorneys at this firm is committed to relieving the stress of clients by streamlining their legal case. The ultimate goal is to protect the best interests of the client in the most efficient way possible. The firm stands apart from others in the city due to its personalized approach to each case and its commitment to providing their clients with optimal results.
A Personalized Approach to Family Law
Sterling Law Offices understands that every family law case in Sheboygan is unique and requires a tailored approach. They take the time to understand each client's specific needs, delivering personalized services that address each unique situation. They provide transparent quotes and work according to a fixed fee structure, eliminating any surprise costs. This approach ensures that every client gets comprehensive legal representation without having to worry about escalating costs, leading to increased satisfaction and better outcomes.
Experience That Matters
This firm has a wealth of experience serving clients. Its talented pool of attorneys offers deep knowledge and adept handling of child custody cases. They're highly efficient in streamlining the legal process and making it affordable for their clients. This experience translates into a strong sense of confidence when handling your case, reassuring you that your family law matter is in capable hands.
Commitment to Seamless Resolution
Sterling Law Offices is committed to ensuring smooth proceedings in family law cases. Their aim is to maximize resolution while minimizing disruptions, streamlining the legal process to reduce stress and unnecessary delays. They understand the importance of timely resolution in cases, and their approach helps clients achieve their desired outcomes promptly. In addition to child custody, they handle property division, child support, and alimony cases, providing a well-rounded approach to legal cases.
Navigating Changes and Challenges
Navigating through a child custody case requires careful consideration of several factors such as the impact on children, financial implications, and emotional well-being. Sterling Law Offices provides modification services as circumstances can change over time and existing arrangements may need adjustment. The attorneys guide clients through these modifications and offer ongoing support. Their commitment to keeping clients informed and updated throughout their journey reflects in their additional resources and services offered. This long-term commitment ensures clients feel supported even after their immediate needs are resolved.
Why Past Experience Matters
Choosing an attorney with a successful track record in similar cases is crucial when facing a child custody situation. Our rich experience and proven strategies instill confidence and peace of mind in clients. Our main focus is on protecting the best interests of children, ensuring fair distribution of assets, and promoting peaceful resolutions. This in-depth familiarity with local courts and judges, combined with a strong strategy, guides clients throughout their legal journey.
Understanding Your Family Law Journey
The process of a child custody case involves multiple steps. Usually, it starts with an initial consultation, followed by filing documents, negotiation, and potentially court proceedings. Sterling Law Offices' knowledge enables them to guide clients through each stage, effectively navigating complex cases. They help clients overcome challenges such as legal requirements and documentation while ensuring smooth proceedings.
Powering Up Your Case
A consultation with a Sheboygan child custody attorney is crucial when you're starting your legal journey. It allows you to evaluate your situation, understand your rights, and explore possible solutions before taking any action. Sterling Law Offices encourages individuals to reach out for a consultation to determine their eligibility. This initial consultation empowers individuals with a clear understanding of their rights, options, and potential outcomes.
Maneuvering through the complexities of a child custody case can be easier when you have an experienced attorney by your side. Our family law firm is well-positioned to handle cases. Reach out to Sterling Law Offices for further information or consultation regarding your individual case. Our dedicated team is ready to assist you in your journey towards a positive resolution.
For Immediate help with your family law case or answering any questions please call (262) 221-8123 now!
Frequently Asked Questions
What factors will the judge consider when deciding child custody in my case in Sheboygan?
When deciding child custody in Sheboygan, the judge will consider several factors, including: the child's age and developmental needs; each parent's ability to provide a stable home environment; the child's relationship with each parent and siblings; each parent's mental health; any history of domestic violence or abuse; each parent's willingness to cooperate and compromise; the child's school and community ties; the child's preferences if old enough; and maintaining sibling relationships. The judge will evaluate all evidence to determine what custody arrangement is in the child's best interests.
How can I improve my chances of getting more parenting time with my kids in Sheboygan?
To improve your chances of getting more parenting time with your kids in Sheboygan, demonstrate your ability to provide a safe, nurturing environment and meet the child's daily needs. Maintain a polite, professional tone with your ex and comply fully with current orders. Document your involvement in the child's school, activities, and medical care. Ask the judge for more gradual steps like first expanding to alternating weekends, before seeking 50/50 custody.
How quickly can we get a temporary custody order in place while my Sheboygan divorce is pending?
To get a temporary custody order in place quickly while your Sheboygan divorce is pending, file a motion for temporary orders as soon as possible. Submit an affidavit documenting immediate concerns like domestic violence, abuse, neglect, or intent to flee with the child to support emergency orders. For non-emergency cases, both parents will submit affidavits and financial documents so the judge can enter temporary orders on custody, support, and use of assets. This can take 2-6 weeks. Temporary orders often mirror what the final custody arrangement may look like.