Sheboygan Paternity Attorneys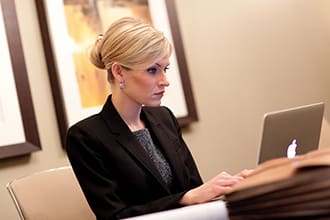 Join one of our experienced family law attorneys and learn about the divorce process, common issues, and participate in a Q and A session.
RSVP here.
Upcoming dates:
Tue, Dec 5 at 5:30pm
With
Attorney Mike Kyrios
Sheboygan Paternity Lawyers at Sterling Lawyers, LLC
Legal Options that Work for You
There are three basic separation paths depending on your situation. If you're not sure what to choose or are ready to take the next step, call to speak with an attorney for case-specific advice.
Uncontested
Help from the Pros for Simpler Cases
Starting at $2750
Best when you both agree on most separation issues
Get help preparing the paperwork
Ask question at legally complex points
Have peace of mind with your settlement
Mediated
Greater Level of Help for Amicable Situations
$3,500 - $6,500/couple
Most amicable process for long-term harmony
Neutral mediation attorney guides you from start to settlement
Reduce conflict by deciding on property division and custody matters together
Fraction of contested divorce costs
Contested
When You Need an Advocate in Your Corner
$499/mo - $100,000
Best for adversarial relationships
Necessary if abuse, substance abuse, or violence is present
Your personal negotiation and litigation team
Critical when trust is an Issue
Embarking on a paternity journey can often be an emotional and complex process. It involves profound decisions that can potentially have lasting effects on families and relationships. Sterling Law Offices in Sheboygan, Wisconsin, offers quality legal advice to help clients navigate this challenging terrain. Each Sheboygan family law attorney ensures that the process becomes less overwhelming, as they provide legal guidance that simplifies these tasks. They offer the assurance that someone is there to guide you in making well-informed decisions, making your journey less stressful and more manageable.
Embracing the Uniqueness of Paternity Cases
Sterling Law Offices stands out among other law firms in Sheboygan due to their unique approach towards dealing with paternity issues. Their dedicated legal staff has time and again shown commitment towards relieving clients of stress while ensuring favorable outcomes. They pride themselves on being able to simplify the paternity process while ensuring the clients' best interests remain protected throughout the entire process. These attorneys provide personalized attention for each client, which makes their encounter with the firm more enjoyable and less taxing.
Tailored Solutions to Meet Your Needs
Understanding your unique paternity needs in Sheboygan is what Sterling Law Offices does best. They take ample time to understand each client's unique situation, providing transparency in their service delivery. This tailored approach allows clients to have a clear understanding of their cases and potential outcomes. The fixed fee structure is advantageous as it eliminates the unpredictability associated with hourly billing, providing high-quality legal representation without worrying about unexpected costs. The firm's attention to each client's needs leads to increased client satisfaction and better results.
Applying Our Comprehensive Family Law Knowledge
Our law firm houses a team of attorneys who are well-versed in family law. Their profound understanding of the paternity process ensures they can best serve their clients, offering support without causing unnecessary delays or financial strain. This wide array of experience translates into a high level of confidence when dealing with paternity matters, assuring clients that they are in capable and competent hands.
Our Commitment to Organized Proceedings
We aim to minimize disruption while maximizing resolution during family law proceedings. The team strives to make the paternity process as seamless and fast as possible, ensuring a smooth transition while minimizing disruptions to clients' lives. Our lawyers are adept at handling legal proceedings such as child custody and support, and alimony, take a comprehensive approach to family law cases. They work towards achieving a clear resolution that caters to both parties' agreements, fostering collaboration and reducing conflicts.
Hand-in-Hand Support Through Your Journey
Going through paternity can have serious impacts on children, financial circumstances, and emotional well-being. Circumstances can change over time, and individuals may need modifications to existing arrangements. Clients are sure to receive the much needed ongoing support throughout these modifications. Our law office keeps our clients informed and updated on their cases' progress, ensuring clear communication channels and regular updates. We offer additional support resources, like access to legal materials, educational workshops, and more, further emphasizing their commitment to maintaining long-term relationships with clients.
Choosing an Attorney with Experience and Success
Working with an attorney who has successfully handled similar cases in the past is advantageous. Sterling Law Offices boasts an impressive track record, which instills confidence in their clients during the entire legal process. They focus on protecting the best interests of children, ensuring fair distribution of assets, and promoting peaceful resolutions. Their in-depth knowledge of family law, familiarity with local courts and judges, coupled with their negotiation and litigation experience, makes them a solid choice when faced with paternity issues.
Guiding You Through the Legal Process
The paternity process often involves steps like initial consultation, filing documents, negotiation, possibly court proceedings. Sterling Law Offices ensures that clients know what to expect during these procedures, emphasizing open communication with the attorney. They guide clients through each stage of the process, providing strategic advice while advocating for their best interests.
Unlocking Your Potential: The Power of Initial Consultation
Starting the paternity process involves consulting a Sheboygan paternity attorney to understand your rights and options. Sterling Law Offices is available for consultation to discuss your eligibility for paternity. Failing to seek legal advice when dealing with such matters may lead to potential risks. This is why early consultation with an attorney can empower individuals by providing them with a clear understanding of their rights and prospective outcomes.
We emphasize reducing the complexities involved in such cases and the benefits of having knowledgeable attorneys on your side. The law firm is dedicated to personalizing their services for clients' unique needs while easing the difficult process. To those facing family law issues, reach out to our team to discuss how we can assist in achieving a positive outcome.
For Immediate help with your family law case or answering any questions please call (262) 221-8123 now!
Frequently Asked Questions
How soon after my child's birth do I need to file for paternity in Sheboygan, WI?
There is no legal time limit for filing to establish paternity in Sheboygan, WI. However, it is advisable to address it as early as possible after the child's birth, ideally within the first year. Early establishment of paternity allows both parents to have their rights and responsibilities determined sooner rather than later. This can avoid disputes or complications down the road. Consult a Sheboygan paternity lawyer about the best timing for your situation.
Can paternity still be established if my child's father is unwilling to cooperate in Sheboygan?
Yes, paternity can still be established in Sheboygan even if the father is unwilling to cooperate. The court can order genetic testing to determine your biological relationship without the alleged father's consent. If testing confirms paternity, the court can enter orders for custody, placement, child support and other matters over an unwilling father's objections. An experienced Sheboygan attorney can help obtain court orders to require testing and establish rights.
What forms do I need to start a paternity case in Sheboygan County family court?
To start a paternity case in Sheboygan County family court, you need to file a petition to establish paternity along with vital records like the child's birth certificate, a Uniform Child Custody Jurisdiction Enforcement Act affidavit, and a financial disclosure statement. A summons will be served on the father. Your Sheboygan paternity lawyer can properly prepare, and file all needed initial forms.