Sheboygan Uncontested Divorce Attorneys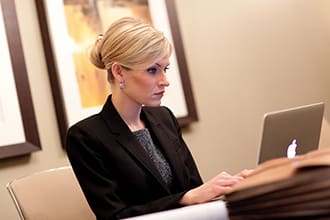 Join one of our experienced family law attorneys and learn about the divorce process, common issues, and participate in a Q and A session.
RSVP here.
Upcoming dates:
Tue, Dec 5 at 5:30pm
With
Attorney Mike Kyrios
Sheboygan Uncontested Divorce Lawyers at Sterling Lawyers, LLC
Legal Options that Work for You
There are three basic separation paths depending on your situation. If you're not sure what to choose or are ready to take the next step, call to speak with an attorney for case-specific advice.
Uncontested
Help from the Pros for Simpler Cases
Starting at $2750
Best when you both agree on most separation issues
Get help preparing the paperwork
Ask question at legally complex points
Have peace of mind with your settlement
Mediated
Greater Level of Help for Amicable Situations
$3,500 - $6,500/couple
Most amicable process for long-term harmony
Neutral mediation attorney guides you from start to settlement
Reduce conflict by deciding on property division and custody matters together
Fraction of contested divorce costs
Contested
When You Need an Advocate in Your Corner
$499/mo - $100,000
Best for adversarial relationships
Necessary if abuse, substance abuse, or violence is present
Your personal negotiation and litigation team
Critical when trust is an Issue
Divorce can be a pain-staking process, emotionally taxing and filled with complexities. In these times of distress, the need for a professional to guide you through your uncontested divorce is invaluable. Sterling Law Offices, based in Sheboygan, Wisconsin, understands these challenges and makes the process seamless. The peace of mind achieved when an experienced Sheboygan divorce attorney is handling your case is incomparable.
Your Reliable Partners in Sheboygan
The family law firm has built its reputation as one of the most trusted for its client-focused approach. As a distinguished team of attorneys, they offer unique services that alleviate the strain for individuals looking for representation in family law matters. With their experienced lawyers, Sterling Law Offices is dedicated to achieving favorable outcomes while ensuring the client's interests remain paramount and a goal to simplify the complex process to keep clients' stress to a minimum.
Our Unique Approach to Your Needs
Sterling Law Offices stands out in their personalized approach to every legal case. They believe every family law matter is unique and requires an individualistic solution. The attorneys take time to understand each client's specific needs, engaging transparently to provide a customized approach. With a fixed fee pricing structure, clients can expect cost-effectiveness and no hidden surprises. The advantages of such an individualized, comprehensive representation are seen in increased client satisfaction and favorable outcomes.
Harnessing Our Vast Experience for Your Benefit
Sterling Law Offices boasts an extensive track record of successfully handling legal cases. Their understanding of the divorce process is profound, and this knowledge is displayed in every client engagement. Equipped with experience and competence, the attorneys ensure clients receive the best support without unnecessary financial strain or delay. This offers reassurance to clients that their case is in highly capable hands.
Our Goal for Smooth and Seamless Proceedings
Reducing stress and eliminating unnecessary delays is a fundamental commitment at our law firm. The team of lawyers ensures an effortless and fast divorce process, minimizing disruptions and promoting a smooth transition in their clients' lives. Their professional team handles various aspects of family law, fostering collaboration and reducing conflict by ensuring clear resolution in legal matters.
Continuous Support Throughout Your Journey
Going through an uncontested divorce involves considering various aspects such as the emotional well-being of children involved, financial implications, and personal emotional health. Sterling Law Offices offers continuous guidance and support in these areas. The firm is committed to keeping clients informed of their case progress and providing additional resources beyond the initial consultation to maintain long-term relationships with clients even after their immediate needs have been resolved.
Why Experience and Proven Track Record Matter
Working with an attorney who has a history of handling similar cases successfully gives clients the confidence needed during these times. Sterling Law Offices' track record speaks for itself. This instills trust among clients during the legal process, assuring them of their attorney's competence. A family law attorney's role is integral to uncontested divorce cases as they protect the best interests of children involved, ensure fair asset distribution, and promote peaceful resolutions.
The Path to Resolution
The process involved in an uncontested divorce can be intricate, involving stages from an initial consultation to filing documentation, negotiation, and potentially court proceedings. Sterling Law Offices assists clients at every stage, providing strategic advice and advocating for the best interests of their clients. The firm effectively navigates through these processes, ensuring a higher likelihood of achieving a favorable resolution.
Starting off Strong in Your Family Law Case
Initiating an uncontested divorce process can be daunting without proper understanding and guidance. Consulting with attorneys can help evaluate individual situations and provide a clearer perspective of available options. It is essential to seek consultation early to prevent potential pitfalls and understand rights better. An early consultation can be empowering, paving the path for successful legal proceedings.
Our personalized service approach, extensive experience, commitment to smooth proceedings, and continuous support make us a trusted choice for representation. Understanding the complexities involved in such cases, we continue to ease the struggle for clients, providing top-notch guidance at each stage. We are always ready to listen and discuss individual cases. Reach out today for your consultation and embark on a path towards achieving a positive outcome.
For Immediate help with your family law case or answering any questions please call (262) 221-8123 now!
Frequently Asked Questions
What are the eligibility requirements for an uncontested, no-fault divorce in Sheboygan, WI?
To file an uncontested, no-fault divorce in Sheboygan, WI, eligibility requirements include: one spouse must have lived in Wisconsin for at least 6 months and in the county for at least 30 days; you must allege the marriage is irretrievably broken; all issues like property division, spousal support, custody and placement are agreed upon upfront.
How much faster is an uncontested divorce compared to a contested one in Sheboygan?
An uncontested divorce takes 2-4 months from filing to final hearing in Sheboygan, versus 12+ months for a contested case. No trial is needed if you and your spouse agree on all terms. With a contested divorce, discovery, hearings, and eventually trial significantly lengthen the process.
Does an uncontested divorce mean we don't have lawyers negotiate agreements in Sheboygan?
An uncontested divorce still involves lawyer negotiation of agreements in Sheboygan. You and your spouse would work with attorneys to negotiate terms for property division, child custody, support and placement, and document those agreements upfront. Lawyers prepare and file uncontested pleadings. So legal assistance facilitates an amicable, no-court-appearance divorce.