Menomonee Falls Uncontested Divorce Attorneys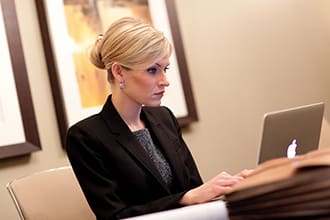 Join one of our experienced family law attorneys and learn about the divorce process, common issues, and participate in a Q and A session.
RSVP here.
Upcoming dates:
Tue, Dec 5 at 5:30pm
With
Attorney Mike Kyrios
Menomonee Falls Uncontested Divorce Lawyers at Sterling Lawyers, LLC
Legal Options that Work for You
There are three basic separation paths depending on your situation. If you're not sure what to choose or are ready to take the next step, call to speak with an attorney for case-specific advice.
Uncontested
Help from the Pros for Simpler Cases
Starting at $2750
Best when you both agree on most separation issues
Get help preparing the paperwork
Ask question at legally complex points
Have peace of mind with your settlement
Mediated
Greater Level of Help for Amicable Situations
$3,500 - $6,500/couple
Most amicable process for long-term harmony
Neutral mediation attorney guides you from start to settlement
Reduce conflict by deciding on property division and custody matters together
Fraction of contested divorce costs
Contested
When You Need an Advocate in Your Corner
$499/mo - $100,000
Best for adversarial relationships
Necessary if abuse, substance abuse, or violence is present
Your personal negotiation and litigation team
Critical when trust is an Issue
Sterling Lawyers is a law firm located in Menomonee Falls, Wisconsin, exclusively dedicated to practicing family law. When working with a
Menomonee Falls divorce attorney
, you will understand that our team of legal professionals provides compassionate support and serves as dedicated advocates for our clients, helping them navigate through their struggles with unwavering care.
Menomonee Falls is nestled in Waukesha County, a vibrant community known for its strong sense of unity and support. At Sterling Lawyers, we understand that uncontested divorces can still be emotionally challenging, even without significant disputes. Our Menomonee Falls uncontested divorce attorneys approach each case with empathy and a deep understanding of the personal struggles involved. We are committed to providing compassionate guidance and serving as strong advocates for our clients as they navigate the complexities of divorce.
Our mission is to help individuals going through and find peaceful resolutions and move forward with the help of an uncontested divorce lawyer. We believe in the power of empathy, actively listening to our clients' concerns and working with them to achieve their desired outcomes. Our team recognizes that every client and every situation is unique, and we tailor our approach to meet their specific needs.
We are dedicated to providing comprehensive support throughout the process. Our attorneys are skilled negotiators, working tirelessly to find mutually agreeable solutions that protect our clients' interests and prioritize their well-being. We guide our clients through the legal intricacies, ensuring that they fully understand their rights and options at every step.
At Sterling Lawyers, we value the importance of fostering positive outcomes not only for our clients but also for the community as a whole. We understand that the effects of divorce extend beyond the individuals involved and can impact families and the broader community. By facilitating uncontested divorces, we aim to promote amicable resolutions that minimize conflict and support healthy co-parenting relationships.
Our commitment to the community extends beyond our legal services. We actively engage in local initiatives and collaborate with organizations that provide resources and support for individuals and families going through divorce. We strive to contribute to the overall well-being and resilience of the community we serve.
Through our compassionate advocacy, we empower our clients to move forward with confidence and rebuild their lives after divorce. We guide them through the legal process, ensuring their voices are heard and their rights protected. Our unwavering support and personalized approach enable our clients to navigate family law with strength and resilience.
When you're ready to embark on this new chapter of your life, we invite you to contact our law firm today. We offer an initial consultation where you can discuss your individual case and goals with our experienced attorneys. We'll provide you with a clear understanding of the legal process and guide you through each step, ensuring a stress-free experience. Don't navigate your uncontested divorce alone – trust the dedicated team at Sterling Lawyers to handle your case with the utmost professionalism and care.
For Immediate help with your family law case or answering any questions please call (262) 221-8123 now!
Frequently Asked Questions
How does an uncontested divorce differ from a contested divorce in Menomonee Falls, WI?
An uncontested divorce occurs when both parties agree on all terms, while a contested divorce involves unresolved disagreements. A Menomonee Falls attorney can help you navigate the complex process of family law.
Do I need a lawyer for an uncontested divorce in Menomonee Falls, WI?
Although not legally required, it's beneficial to have a Menomonee Falls uncontested divorce lawyer to ensure that all necessary paperwork is filed properly, legal requirements are met, and both parties' interests are fairly represented.
How long does an uncontested divorce typically take in Menomonee Falls, WI?
The duration of an uncontested divorce can vary, but it is generally faster than a contested divorce. An uncontested divorce attorney can provide a more accurate estimate based on your specific situation and Wisconsin state laws.
Sterling Lawyers, LLC in Menomonee Falls is formerly known as 'Sterling Law Offices, S.C.'