Menomonee Falls Child Custody Attorneys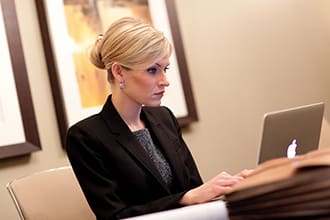 Join one of our experienced family law attorneys and learn about the divorce process, common issues, and participate in a Q and A session.
RSVP here.
Upcoming dates:
Menomonee Falls Child Custody Lawyers at Sterling Lawyers, LLC
Legal Options that Work for You
There are three basic separation paths depending on your situation. If you're not sure what to choose or are ready to take the next step, call to speak with an attorney for case-specific advice.
Uncontested
Help from the Pros for Simpler Cases
Starting at $2750
Best when you both agree on most separation issues
Get help preparing the paperwork
Ask question at legally complex points
Have peace of mind with your settlement
Mediated
Greater Level of Help for Amicable Situations
$3,500 - $6,500/couple
Most amicable process for long-term harmony
Neutral mediation attorney guides you from start to settlement
Reduce conflict by deciding on property division and custody matters together
Fraction of contested divorce costs
Contested
When You Need an Advocate in Your Corner
$499/mo - $100,000
Best for adversarial relationships
Necessary if abuse, substance abuse, or violence is present
Your personal negotiation and litigation team
Critical when trust is an Issue
Sterling Lawyers is a law firm that exclusively practices family law, serving the community of Menomonee Falls, Wisconsin. Our dedicated team of legal professionals is committed to providing comprehensive support and guidance to individuals facing challenging circumstances in matters of child custody.
Our Menomonee Falls divorce lawyers understand the emotional turmoil and complexity that can arise during disputes and approach each one with unwavering dedication and empathy. We are passionate about helping our clients navigate the intricate legal landscape and provide them with the advocacy they need to protect their rights and the best interests of their children.
When you choose Sterling Lawyers, you can expect to work with skilled Menomonee fall child custody attorneys who possess an in-depth understanding of family law. Our legal team is well-versed in the nuances of family law and stays up-to-date with any changes or developments that may impact your case. By combining our vast knowledge with our client-focused approach, we strive to achieve favorable outcomes for our clients, ensuring a brighter future for their families.
We go beyond the conventional notions of legal representation. Our attorneys act as compassionate allies throughout the legal process, providing guidance and support every step of the way. We recognize the challenges our clients face, and we are dedicated to being their advocates, fighting for their rights and the well-being of their children. We firmly believe that by nurturing a supportive and trusting relationship with our clients, we can create a solid foundation for success in their custody cases.
At Sterling Lawyers, we understand that no two cases are the same. We approach each situation with a personalized strategy tailored to meet our clients' unique needs and circumstances. Our attorneys are adept at crafting creative and effective solutions that address the specific challenges faced by our clients. We explore all available legal options, such as mediation or negotiation, to reach amicable agreements whenever possible. However, if litigation becomes necessary, our skilled litigators will fearlessly represent our clients in court.
With a wealth of experience in family law, our attorneys possess the skills necessary to handle even the most complex cases. They have a deep understanding of the intricacies involved in determining custody arrangements, including factors such as the child's well-being, parental fitness, and the ability to provide a stable and nurturing environment. Our attorneys leverage their knowledge to present persuasive arguments and evidence that support our clients' positions.
We are honored to serve the Menomonee Falls community, offering compassionate and strategic legal representation in family law matters. Our mission is to guide our clients through their struggles, offering unwavering support and serving as their unwavering champions. When you choose Sterling Lawyers, you can trust that you have a dedicated team of professionals by your side, committed to protecting your rights and securing the best possible future for you and your children.
For Immediate help with your family law case or answering any questions please call (262) 221-8123 now!
Frequently Asked Questions
What factors do courts consider when determining child custody in Menomonee Falls, WI?
A Menomonee Falls child custody lawyer would explain that courts consider factors such as the best interests of the child, each parent's ability to provide care, the child's preferences, and the parents' willingness to cooperate in joint decision-making.
Can a child custody arrangement be modified after it has been established?
Yes, a Menomonee Falls child custody attorney would clarify that custody arrangements can be modified if there is a significant change in circumstances, such as relocation or a change in a parent's ability to provide care. The court must approve any modifications.
What is the difference between legal and physical custody in Menomonee Falls, WI?
A Menomonee Falls child custody lawyer can explain that legal custody refers to the right to make important decisions about the child's upbringing, while physical custody relates to where the child resides and which parent is responsible for their day-to-day care.
Sterling Lawyers, LLC in Menomonee Falls is formerly known as 'Sterling Law Offices, S.C.'