Menomonee Falls Paternity Attorneys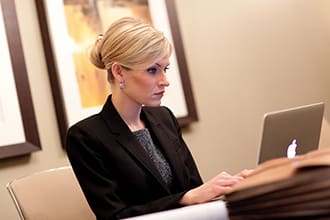 Join one of our experienced family law attorneys and learn about the divorce process, common issues, and participate in a Q and A session.
RSVP here.
Upcoming dates:
Tue, Dec 5 at 5:30pm
With
Attorney Mike Kyrios
Menomonee Falls Paternity Lawyers at Sterling Lawyers, LLC
Legal Options that Work for You
There are three basic separation paths depending on your situation. If you're not sure what to choose or are ready to take the next step, call to speak with an attorney for case-specific advice.
Uncontested
Help from the Pros for Simpler Cases
Starting at $2750
Best when you both agree on most separation issues
Get help preparing the paperwork
Ask question at legally complex points
Have peace of mind with your settlement
Mediated
Greater Level of Help for Amicable Situations
$3,500 - $6,500/couple
Most amicable process for long-term harmony
Neutral mediation attorney guides you from start to settlement
Reduce conflict by deciding on property division and custody matters together
Fraction of contested divorce costs
Contested
When You Need an Advocate in Your Corner
$499/mo - $100,000
Best for adversarial relationships
Necessary if abuse, substance abuse, or violence is present
Your personal negotiation and litigation team
Critical when trust is an Issue
With a deep commitment to our clients, we provide compassionate guidance and unwavering support to help them overcome their challenges. Menomonee Falls is situated within Waukesha County, a community known for its close-knit spirit and strong sense of belonging. At Sterling Lawyers, our legal professionals possess a profound understanding of the complexities surrounding paternity cases. Just ask any
Menomonee Falls family law attorney
! With empathy at the core of our approach, we stand as dedicated allies and zealous champions for our clients throughout their legal journey.
Our mission is to empower individuals facing concerns by providing them with the guidance and advocacy they need. We recognize the emotional and legal hurdles associated with family law, and we are committed to navigating these challenges alongside our clients. Through open communication, careful listening, and strategic legal guidance, we strive to alleviate their burdens and protect their rights.
With a client-centered approach, we tailor our legal strategies to address the unique needs and goals of each individual we represent. Our team of Menomonee Falls paternity attorneys works tirelessly to ensure that our clients' voices are heard and their interests are safeguarded. We provide honest and realistic advice, empowering our clients to make informed decisions that are in their best interests and the best interests of their families.
We believe that being a part of a community means taking an active role in its well-being. That's why we are proud to participate in local initiatives and support organizations that prioritize the welfare of families, both inside and outside of the courtroom. Our commitment to serving our clients with dedication and integrity is only one aspect of the positive impact we hope to make in the Menomonee Falls community. We strive to be a force for good, promoting empathy and understanding in every interaction we have, and helping to build a stronger, more connected community for all.
We firmly believe that everyone deserves compassionate and effective legal representation with it comes to paternity. We approach each case with the sensitivity and discretion that it deserves. Our attorneys have an in-depth knowledge of family law, and they work tirelessly to ensure that our clients' rights and interests are protected at all times. Whether you need assistance with establishing, contesting, or modifying a paternity order, we are here to help. With our guidance and advocacy, you can rest assured that you are in capable hands. Contact us today to learn more.
For Immediate help with your family law case or answering any questions please call (262) 221-8123 now!
Frequently Asked Questions
How can a lawyer in Menomonee Falls, WI help me establish legal paternity?
A family law attorney assists individuals in Menomonee Falls, WI with establishing legal paternity. They will guide you through the necessary legal processes, such as filing a petition, gathering evidence, and, if required, arranging for DNA testing to determine biological parentage. With their knowledge, they will represent your interests and ensure that your rights are protected.
What factors should I consider when choosing a paternity attorney in Menomonee Falls, WI?
When selecting a paternity attorney or lawyer in Menomonee Falls, WI, consider their experience, knowledge in family law, and their track record of successful cases.
What are the potential legal implications of establishing paternity with the help of an attorney in Menomonee Falls, WI?
Establishing paternity through the assistance of an attorney in Menomonee Falls, WI can have significant legal implications. It can grant you parental rights and responsibilities, including child custody, visitation, and the ability to participate in important decisions about your child's upbringing.
Sterling Lawyers, LLC in Menomonee Falls is formerly known as 'Sterling Law Offices, S.C.'