Outagamie County Family Law & Divorce Attorneys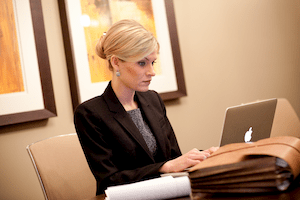 Practice Areas:
Divorce
Child Custody
Child Support
Alimony
Other Family Law issues
Marriage has two sides of the story, and sometimes one side gets blindsided when their partner requests a divorce. It leaves them devastated and feeling that their whole world has just slipped away. These feelings are compounded when children become involved. Divorce and child custody cases can mentally and emotionally drain a person. Unfortunately, most don't prepare themselves for this kind of devastation because they don't expect it will happen to them. So, why deal with it alone?
Instead, choose a family law office that can take some of the burden off of you. With several convenient locations across Wisconsin, this is where Sterling Law Offices pools their resources together to break the mold. Our team is made up of highly trained attorneys who dedicate their combined experience in family law to help their clients through the challenges that face them. At Sterling Law Offices we believe in being upfront and straightforward with our clients by putting their needs first.
This philosophy also rolls into how we charge for our services. We offer a flat-rate pricing system that eliminates the surprise of any hidden fees. In fact, we purposely don't charge an hourly rate to keep the cost down. There are many times when child custody cases get drawn out because nobody can agree on where and how the children should spend their time. With our pricing system in place, there is no fear of any extra charges because we will never charge you extra.
Our flat-rate pricing covers any face-to-face time that is necessary for your case, traveling time, all communication, and any research that is done on your behalf. If you have any concerns or questions at any point during your case, feel free to call our team any time. Our main goal is to provide our clients with the best possible outcome for their situation without breaking their bank accounts.
Our staff team is made up of trained mediators, child custody lawyers, and certified Collaborative Law practitioners. Family law is our primary focus, but our attorneys do stay up on other legislation to accommodate and better serve our client's needs. With our firm, you can relax knowing we understand the necessary steps to take on your behalf even when it turns into a complicated case.
Above all, we work with a trusted network of professionals including court officials, appraisers, therapists, and social workers. We put this network to good use and utilize them in the courtroom.
Legal cases are known to become confusing at times. We make every effort to put our clients first and make the process as uncomplicated as possible. During the length of your case, you will get automatic updates as your case progresses.
If you share any feedback, we take it seriously and incorporate your concerns. After all, we are here for you because this is your case, your loved ones, and your future. To get more information on what our Wisconsin team can do for you, get in touch with us by e-mail or phone to schedule a consultation.