Kimberly Family Law & Divorce Attorneys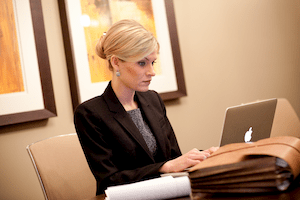 Practice Areas:
Divorce
Child Custody
Child Support
Alimony
Other Family Law issues
Let's face it- a divorce is never easy, it can create undue stress on children, especially when they see their loving parents engaged in a back and forth shouting match.
Most people are not ready to deal with the emotionally draining child custody cases, not to mention the long waiting time in getting their cases heard.
In a world of ubiquitous law firms, it can be a daunting challenge to choose the right one to treat you as a human being and not as a number. That is where Sterling Law Offices shines through those gray layers of ominous clouds.
Our experienced Kimberly divorce lawyers have many years of dealing with family law cases and will dedicate their time to ensuring that your needs are met. We've helped numerous clients throughout Outagamie County and Wisconsin, and pride ourselves on our results.
When it comes to billing, we do not beat around the bush; we provide a one-time flat-rate fee that includes every aspect of your case from start to finish. That allows us to focus on what really matters: you and your family.
Due to the complicated nature of family law cases, charging by the hour simply isn't conducive to getting the best results. Our fee includes communication, research, travel, and consultation time, all from our caring and loyal attorneys.
Our overall goal is to make our customers happy, to treat them as an actual person, and not as a number. We want your business and will work very diligently to ensure that we meet all of your needs.
Our motto at our Sterling Law Office locations is this: Dedication to serving others. Our special hard-working team consists of expert family lawyers, certified collaborative Law practitioners, and trained mediators.
We are always trying to improve our customer needs by remaining transparent about upfront fees and following-up with their cases in an expedited manner.
Our Sterling Law Offices team have worked very hard over the years, so much in fact that we have created an extensive network of therapists, social workers, court officials, and appraisers.
Our exceptional team take your questions and concerns very seriously; we provide excellent communication at all times in a transparent manner. Why place your trust in lawyers who do not take the time in addressing your personal needs? Look no further than Sterling Law Offices to chase away all of those ominous clouds lingering on the horizon.
To learn more about what our offices can offer you, come into the office nearest to Kimberly for a consultation. Don't hesitate to call or e-mail us. The sooner the process starts, the sooner you can move on with your life.
Directions to our Offices
Our locations serving family law clients in Kimberly, WI: Click here to launch the Fox Valley area in Google Maps.
Appleton Office
This location might be the most convenient for you.
Go south on S Railroad Street then turn right on E College Ave, continuing straight through the traffic circle. Turn right onto WI-441 N and follow it for 2 miles before using the left lanes to merge onto I-41/US-41 S. After another eight miles, take exit 137 and turn right on W College Ave. Turn left on S Nicole Road and the building will be on the right-hand side.
There is free parking available conveniently around the building and the main entrance is on the south side. The trip is about 13 miles with an estimated drive time of 17 minutes.
Green Bay Office
Head east on E Kimberly Ave.
Turn left on to N Washington Street.
After crossing the Fox River, N Washington will become Madison Street.
From Madison Street, take a right on W North Avenue then a left on Freedom Road.
Merge onto US-41/I-41 N and go for about 17 miles.
When you see signs for exit 164A and 164B, stay right at the fork to take exit 164B and merge briefly onto WI-172 E.
In another two miles, take the Riverside Drive exit and keep left, following signs for Webster Ave.
Turn left on Webster Ave then take another left on W Allouez Ave.
Turn left on Riverside Drive and the building will be on the right-hand side.
There is free parking both in front and behind the building. The trip is about 25 miles with an estimated drive time of 30 minutes.
Oshkosh Office
Go south on S Railroad Street then turn right on E College Ave, continuing straight through the traffic circle.
Turn left and merge onto WI-441 S.
In about three and a half miles continue onto US-10 W.
In about four miles, keep left at the fork to merge onto I-41/US-41 S and take exit 120.
Stay left to go on Algoma Blvd, continuing straight through any traffic circles.
Eventually, Algoma Blvd will turn right and become High Ave.
Continue straight and head towards downtown, then turn left on Division Street then another left on Algoma Blvd.
Once on Algoma Blvd, you'll see a sign for the 240 Beach Building, turn here to find parking.
Once you've parked, go into the clear door accessible from the parking lot.
The blue door at the front of the building is not open. The trip is about 27 miles with an estimated drive time of 35 minutes.