Kaukauna Family Law & Divorce Attorneys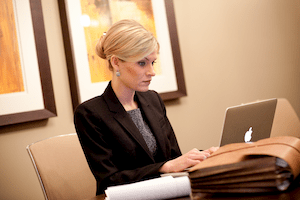 Practice Areas:
Divorce
Child Custody
Child Support
Alimony
Other Family Law issues
Divorce can blindside you. It can turn a once bright future into a dim memory. Child custody issues only raise the stakes. Combative spouses can turn a difficult time into a nerve-wracking nightmare. Most people are simply not prepared. So why do many lawyers seem insensitive to your needs? Or worse, treat you like a burden? Don't they know that your future, and your children's future, are in jeopardy?
Why trust a firm that hasn't made family law its priority?
With locations across Wisconsin, the Kaukauna divorce lawyers at Sterling Law Offices practice a different kind of family law. Our attorneys are competent and caring professionals with decades of combined family law experience. Family law is all that we practice. We have a stable of accomplished child custody attorneys, certified collaborative law practitioners, and trained mediators.
We are researchers, collaborators, and innovators in the practice of family law. The law isn't just our profession, it's our passion.
But this is expensive, right? Wrong. We charge a one-time fee.
Our billing method means that you know what you're paying in advance. There are no hidden costs, no hidden fees, and no devastating legal bills. Our unique pricing method allows us to focus on what's important: you and your case. You will never pay more than your initial fee, no matter how long the case. Our fee includes all communication, research, travel, and time our attorneys spend working on your matter. You can contact us with your questions and concerns without additional charges. That's how we practice the law.
We at Sterling Law Offices truly understand what it takes to advocate a complicated family law case. Years of experience have leveraged a network of experts that include therapists, social workers, court officials, and appraisers. We know how to best use their knowledge in the service of you and your circumstances.
Further, we understand that the law can be confusing for some. That's why we strive to make this challenging process easier. You will receive constant updates throughout your case. And we take your feedback and concerns into account.
After all, this is your case, your family, and your future. Shouldn't you choose a firm that practices a different kind of law with passion, caring, and zeal?
To learn more about what Sterling Law Offices can do for you, schedule a consultation or get in touch with us by phone or e-mail. We have many locations serving Outagamie County that are nearby to Kaukauna, and would love to help you take the first step in moving forward with your life.
Directions to our Offices
Our locations serving family law clients in Kaukauna, WI: Click here to launch the Fox Valley area in Google Maps.
Appleton Office
This might be the most convenient location for you.
Head northwest on Lawe Street then turn left on Delanglade Street.
Turn left to merge onto I-41/US-41 S.
Go on I-41 S for about 11 and a half miles then take exit 137 and turn right onto W College Ave.
Turn left on S Nicole Road and the building will be on the right-hand side.
There is free parking available conveniently around the building and the main entrance is on the south side. The trip is about 15 miles with an estimated drive time of just over 20 minutes.
Green Bay Office
Head northwest on Lawe Street/Hyland Avenue to merge onto I-41 N/US-41 N.
Follow I-41 for about 13 and a half miles.
When you see signs for exit 164A and 164B, stay right at the fork to take exit 164B and merge briefly onto WI-172 E.
In another two miles, take the Riverside Drive exit and keep left, following signs for Webster Ave.
Turn left on Webster Ave then take another left on W Allouez Ave.
Turn left on Riverside Drive and the building will be on the right-hand side.
There is free parking both in front and behind the building. The trip is about 21 miles with an estimated drive time of just over 25 minutes.
Oshkosh Office
Head northwest on Lawe Street then turn left on Delanglade Street.
Turn left to merge onto I-41/US-41 S.
Go on I-41 S for about 27 miles then take exit 20.
Stay left to go on Algoma Blvd, continuing straight through any traffic circles.
Eventually, Algoma Blvd will turn right and become High Ave.
Continue straight and head towards downtown, then turn left on Division Street then another left on Algoma Blvd.
Once on Algoma Blvd, you'll see a sign for the 240 Beach Building, turn here to find parking.
Once you've parked, go into the clear door accessible from the parking lot.
The blue door at the front of the building is not open. The trip is about 33.5 miles with an estimated drive time of 40 minutes.