Little Chute Family Law & Divorce Attorneys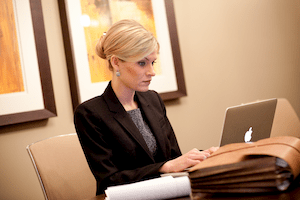 Practice Areas:
Divorce
Child Custody
Child Support
Alimony
Other Family Law issues
When you have a family law problem it's the only thing you can think about. Don't you want a lawyer who only thinks about family law too?
No one likes to think about getting a divorce or breaking up their family. Going through a divorce, especially if children are involved, can be devastating emotionally and financially. The choices you make and the agreement you sign will have consequences for you far into the future. Issues involving child custody, the division of property, alimony, pension plans etc. can get complicated. They can also have unintended tax consequences.
This is not the time to trust your future to anyone other than a full-time family law practitioner.
With several convenient locations throughout Wisconsin, Sterling Law Offices has the depth of experience to protect your interests. The team of Little Chute divorce lawyers have combined decades of experience and understand how to navigate through the system. The team holds regular meetings and shares information on changes in the law and strategies for dealing with current cases.
This approach of sharing our information and improving our game is what has helped us successfully serve numerous clients throughout Outagamie County and Wisconsin for years.
Since family law is all we do, we live it every day and are well versed in the laws and familiar with the professionals in the system. The practice of family law involves not only judges and opposing lawyers but accountants, social workers, appraisers, mediators and other related professionals. Since the firm deals with these professionals on a regular basis, we have built relationships and can usually get things done more efficiently.
This also allows us to explain all of your options and give you realistic expectations. Our team of child custody lawyers, certified Collaborative law practitioners, trained mediators paralegals and support staff, is dedicated to family law practice and we are proud of the level of service we provide.
We understand what you are going through and our thorough knowledge can help ease your anxiety. Nothing eases your fears like having a team of knowledgeable professionals working for you. We will take the time to understand your specific situation and keep you informed. All of our explanations of the law will be in plain language and not a bunch of legalese.
In addition to being emotionally stressed by your situation, the firm understands that you will be stressed financially. In order to avoid creating additional stress for our clients, we have created a unique flat price system. You will know up front what your case will cost. This will free you from the stress of worrying about how many hours your lawyer is spending on your case and how much it is going to cost.
If you are embroiled in a family law matter or expecting that you might have an issue, you owe it to yourself to come into one of our offices near Little Chute for a consultation. Call or e-mail us today to get the next chapter of your life started.
Directions to our Offices
Our locations serving family law clients in Little Chute, WI: Click here to launch the Fox Valley area in Google Maps.
Appleton Office
This location might be the most convenient for you.
Go west on W Main Street and then turn right on N French Road.
Turn left on E Northland Ave briefly then take a right on WI-441 N.
In another quarter mile, stay left to merge onto I-41/US-41 S.
Follow I-41 for eight miles then take exit 137 and turn right onto W College Ave.
Turn left on S Nicole Road and the building will be on the right-hand side.
There is free parking available conveniently around the building and the main entrance is on the south side. The trip is about 11 miles with an estimated drive time of just under 15 minutes.
Green Bay Office
Head north on Madison Street then take a right onto W North Avenue.
Turn left on Freedom Road in order to merge onto I-41/US-41 N.
Follow I-41 N for about 17 miles.
When you see signs for exit 164A and 164B, stay right at the fork to take exit 164B and merge briefly onto WI-172 E.
In another two miles, take the Riverside Drive exit and keep left, following signs for Webster Ave.
Turn left on Webster Ave then take another left on W Allouez Ave.
Turn left on Riverside Drive and the building will be on the right-hand side.
There is free parking both in front and behind the building. The trip is about 24 miles with an estimated drive time of just over 25 minutes.
Oshkosh Office
Go west on W Main Street and then turn right on N French Road.
Turn left on E Northland Ave briefly then take a right on WI-441 N.
In another quarter mile, stay left to merge onto I-41/US-41 S.
Follow I-41 S for about 23 miles.
Take exit 120 and stay left to go on Algoma Blvd, continuing straight through any traffic circles.
Eventually, Algoma Blvd will turn right and become High Ave.
Continue straight and head towards downtown, then turn left on Division Street then another left on Algoma Blvd.
Once on Algoma Blvd, you'll see a sign for the 240 Beach Building, turn here to find parking.
Once you've parked, go into the clear door accessible from the parking lot. The blue door at the front of the building is not open. The trip is about 31 miles with an estimated drive time of 35 minutes.