Oneida Family Law & Divorce Attorneys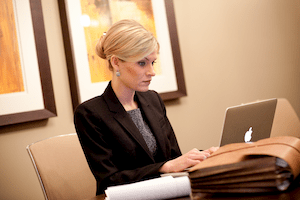 Practice Areas:
Divorce
Child Custody
Child Support
Alimony
Other Family Law issues
From our foundation, Sterling Law Offices has been obsessed with Family Law. Whether that be divorce, child custody, child support or alimony cases – we have the same drive of doing the right thing for families going through tough times.
When searching for Oneida divorce lawyers, why settle for someone who sees family law as an afterthought?
The lawyers at Sterling Law Offices are here to guide you through every step of a stressful divorce case. We believe in putting clients first and feel that success comes from having a deep understanding of their needs.
It's this sharing of information and single, obsessive focus on our clients which has given us so much success with people throughout Outagamie County and Wisconsin as a whole.
Our client-first mentality extends to our pricing. Unlike many law firms, we do not charge by the hour but have a one-time fixed fee. This allows us to focus on what's important: you and your family. It also means that no matter how drawn out your case may become, you won't be hit with an unexpected legal bill.
We do not charge you every time you talk to your attorneys. Making sure clients stay in communication with their attorneys quite simply gets better results. We do not charge separately for emails, phone calls, photocopies, billing explanations, miles driven to court, paralegal work, electronic research, faxes, or court filing fees.
In addition to our excellent team of attorneys, we employ an experienced network of professionals. This includes court officials, social workers, accountants, financial analysts, appraisers, mediators and other court officials.
All our lawyers are able to understand your needs. We really attempt to work with you to resolve your legal case. We need clients to pay us for results, not for hours, and for us, we believe the relationship tension is gone. Your attorney will not attempt to stress you out for any reason. We take a careful look at whom we hire, not limited to our support staff that wants to help their family law clients.
Come into one of our offices near Oneida for a consultation and see how Sterling Law Offices can help you. Don't hesitate. Get the process started by calling us or e-mailing today.