Grand Chute Family Law & Divorce Attorneys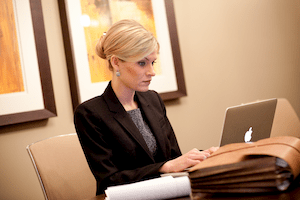 Practice Areas:
Divorce
Child Custody
Child Support
Alimony
Other Family Law issues
The process of dealing with child custody cases can be an exhausting experience. Even in situations where the adults may agree on most of the arrangements prior to the court's decisions, snags can arise due to unexpected events. In order to deal with these issues in the best possible manner, it is important to work with a law firm that focuses on family law.
Conveniently situated, with many locations throughout Wisconsin, Sterling Law Offices is your best choice when searching for Grand Chute divorce lawyers. Contrary to other firms that may offer many types of services with no emphasis on anyone, we only focus on family law. That means you can trust us with your divorce, child custody, child support, alimony, and property division cases.
Because of our lengthy experience in this area, we are knowledgeable and informed about all issues having to do with family law. We've worked with numerous clients throughout Outagamie County and Wisconsin and are confident we can help you too.
As problems arise in your life, you find people to take care of them. If your car needs work, you take it to a mechanic. For a bad heart, you will definitely want to visit a cardiologist.
If you use people who have specific skills and knowledge for these areas, then it makes sense to use attorneys who have demonstrable expertise in family law for issues dealing with the same. Family law is our area of focus, and our staff is continually sharing information with each other, in order to better serve you.
We are experienced in working with the judges and are aware of their preferences and personalities. This familiarity allows us to understand how the court may rule. Also, years of experience working these cases has allowed us to network with court officials, appraisers, therapists and social workers.
Sterling Law Offices always focuses on putting clients first. We do this by providing a highly motivated and caring staff composed of certified Collaborative Law practitioners, child custody lawyers, and mediators. These devoted attorneys are committed to helping their clients manage the murky waters of family law and will update their clients as the case progresses. We value your feedback and concerns and take them into consideration.
Most law firms charge by the hour, but not us. We offer flat-rate prices for a one of a kind system that allows clients to know exactly the amount of money involved from the beginning, with no surprises at the end.
Because cases that have to do with children can quickly become more complex, typically clients may pay more than what was initially discussed. At Sterling Law Offices, we do not charge by the hour. Even if the case becomes lengthier than previously thought, you will not pay any extra fees. This pricing will include all the research, travel, time and communication from our attorneys.
We wish to give our clients the very best from us, and therefore do not want to constantly be adding fees here and there to people who trust us.
If you need more information about what Sterling Law Offices has to offer, visit one of our locations near to Grand Chute. To get the process started, give us a call or email and schedule a consultation.
Directions to our Offices
Our locations serving family law clients in Grand Chute, WI: Click here to launch the Fox Valley area in Google Maps.
Appleton Office
This might be the most convenient location for you.
Go west on W Glendale Ave then take a left on N Lynndale Drive.
After about a mile turn right on W College Ave.
Turn left on S Nicole Road and the building will be on the right-hand side.
There is free parking available conveniently around the building and the main entrance is on the south side.
The trip is about 3.5 miles with an estimated drive time of just under 10 minutes.
Green Bay Office
Head west on W Northland Ave then merge onto I-41/US-41 N.
Continue on I-41/US-41 for another 25 miles.
When you see signs for exit 164A and 164B, stay right at the fork to take exit 164B and merge briefly onto WI-172 E.
In another two miles, take the Riverside Drive exit and keep left, following signs for Webster Ave.
Turn left on Webster Ave then take another left on W Allouez Ave.
Turn left on Riverside Drive and the building will be on the right-hand side.
There is free parking both in front and behind the building.
The trip is about 31 miles with an estimated drive time of just under 35 minutes.
Oshkosh Office
Head west on W Northland Ave then merge onto I-41/US-41 S.
Continue on I-41/US-41 for another 16 miles.
Take exit 120 and stay left to go on Algoma Blvd, continuing straight through any traffic circles.
Eventually, Algoma Blvd will turn right and become High Ave.
Continue straight and head towards downtown, then turn left on Division Street then another left on Algoma Blvd.
Once on Algoma Blvd, you'll see a sign for the 240 Beach Building, turn here to find parking.
Once you've parked, go into the clear door accessible from the parking lot.
The blue door at the front of the building is not open.
The trip is about 22 miles with an estimated drive time of just under 30 minutes.