Freedom Family Law & Divorce Attorneys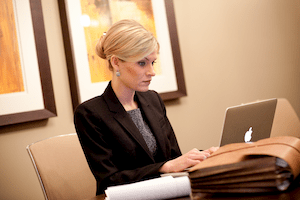 Practice Areas:
Divorce
Child Custody
Child Support
Alimony
Other Family Law issues
Many Americans, each day, face the difficulties of divorce. This is an all too common situation for families and the complications that go with it are often overwhelming. Divorce is not simply leaving a spouse but it can also involve child custody and the division of property and finances too.
If you find yourself facing divorce or child custody questions, you need an attorney who is familiar with the laws and requirements of the state. With several offices throughout Wisconsin, Sterling Law Offices have the answers you need when searching for a Freedom divorce lawyer. Our dedicated staff has several decades of experience helping clients throughout Outagamie County and Wisconsin and we're confident we could help you too.
Many law firms have a branch of attorneys that deal with family law but our entire team only works in family law. This ensures that you are treated fairly and that your family comes first. Our goal is to provide quality counsel to our clients. We take pride in making sure that we cover all the bases and meet every need.
We do not charge by the hour because we believe that results are what is important – not the work it requires. When we give you a price for your case, it includes all travel, working time and correspondence that attorneys will carry out. We also are intimately familiar with the court systems and judges in Wisconsin because of our experience and many years of handling cases in these places.
There is no stress to settle quickly or to cut corners when you have Sterling Law Offices on your team. Our fixed prices let you know exactly where your money is going and you have our guarantee that we won't stop until you have the protection you need. Our goal is to resolve child custody issues, property division, alimony and other issues of Family Law in your favor. We want to get what is best for you and your family in this most difficult time.
Our dedicated staff includes experienced Child Custody Lawyers, licensed Law Practitioners, and professionally trained mediators to ensure the best possible results for you and your family.
Every one of our attorneys spends time every week ensuring that they are up to date with the latest technology and tools to win cases. Each office works together as a team to share information and ideas to promote knowledge.
So, if you have been blindsided by a divorce, don't try to handle the situation on your own. There are many locations that are easy to reach from Freedom, WI. Make an appointment and come in to meet with us face to face. We want to earn your trust because we believe that family is the most important thing in life. You need someone in your corner during this difficult time in your life-someone who will look only after your best interests.
Directions to our Offices
Our locations serving family law clients in Freedom, WI: Click here to launch the Fox Valley area in Google Maps.
Appleton Office
This location might be the most convenient for you.
Go southwest on County Hwy E then turn left on to N Freedom Road.
From N Freedom Road, turn right to merge onto I-41/US-41 S.
In about nine miles take exit 137 and turn right onto W College Ave.
Turn left on S Nicole Road and the building will be on the right-hand side.
There is free parking available conveniently around the building and the main entrance is on the south side. The trip is about 17 miles with an estimated drive time of 20 minutes.
Green Bay Office
Head east on County Hwy S then turn left to merge onto US-41/I-41 N.
Stay on I-41 for another six miles.
When you see signs for exit 164A and 164B, stay right at the fork to take exit 164B and merge briefly onto WI-172 E.
In another two miles, take the Riverside Drive exit and keep left, following signs for Webster Ave.
Turn left on Webster Ave then take another left on W Allouez Ave.
Turn left on Riverside Drive and the building will be on the right-hand side.
There is free parking both in front and behind the building. The trip is about 18 miles with an estimated drive time of 20 minutes.
Oshkosh Office
Go southwest on County Hwy E then turn left on to N Freedom Road.
From N Freedom Road, merge onto I-41/US-41 S and continue for 25 miles.
Take exit 120 and stay left to go on Algoma Blvd, continuing straight through any traffic circles.
Eventually, Algoma Blvd will turn right and become High Ave.
Continue straight and head towards downtown, then turn left on Division Street then another left on Algoma Blvd.
Once on Algoma Blvd, you'll see a sign for the 240 Beach Building, turn here to find parking.
Once you've parked, go into the clear door accessible from the parking lot. The blue door at the front of the building is not open. The trip is about 36 miles with an estimated drive time of 40 minutes.