Greenville Family Law & Divorce Attorneys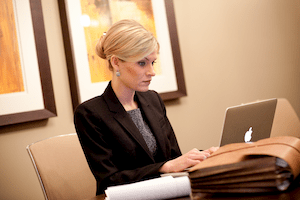 Practice Areas:
Divorce
Child Custody
Child Support
Alimony
Other Family Law issues
Going through a divorce can be difficult to deal with. It can make your future and your children's wellbeing uncertain. Child Custody cases, in particular, are emotionally exhausting and need the utmost care while handling. Navigating your way through a divorce, separation and complex financial matters needs the best legal advice and support.
Whether it's securing your finances or keeping in mind the welfare of your children, we are there to guide and help you through whatever tomorrow may bring. With offices in several locations in Wisconsin, the Greenville divorce lawyers at Sterling Law Offices have a passion for family law. Our attorneys emphasize on getting to know clients in order to provide them with the best possible solution.
Having extensive experience in family law, we have developed relationships with court guardians, social workers, accountants, financial analysts, mediators, and other court officials to assist our clients. We also know the court system in Outagamie County and throughout Wisconsin intimately.
Our attorneys focus all of their time in family law cases. In fact, we don't practice anything else. Not only that, but we keep our knowledge about the laws up-to-date so that our clients are always at an advantage. We hold daily team meetings so that everyone is on the same page. When a client chooses our services, they hire not a lawyer but a team.
We always put customers first, and that's why we have a flat-rate pricing system in place. We charge a one-time fee that includes communication, visits, research, time spent on the case, and court filing fees. This gives our clients financial certainty since you know well in advance what you have to pay. There are no surprise bills or hidden costs.
Since we don't charge on an hourly basis, our clients don't have to pay extra even if their case stretches out longer than expected. As a result, communication is thorough and leads to better results.
We have an obsession with making sure our clients are well informed about their case. The more they know, the less they worry. We realize that family law cases are painful, and that's why our system, training, and communication with others is designed to help our clients feel at ease. We want you to know that you can trust us with your case and will fight hard for you.
Family law cases can get complicated quickly, and there's always a need for information exchange between the client and us. We garner your feedback time and again so that we know about your opinions and concerns. One-sided communication and hasty decisions are no good, and that's why we appreciate the insights our clients provide.
Attorneys at Sterling Law Offices care about your future. We have experience working with family judges and know their personal biases and preferences. This only helps in predicting how the court will pass judgment.
To know more about what Sterling Law Offices has to offer, come into one of the locations near to Greenville. To start the process, schedule an appointment or contact us through phone or email.
Directions to our Offices
Our locations serving family law clients in Greenville, WI: Click here to launch the Fox Valley area in Google Maps.
Appleton Office
This might be the most convenient location for you.
Head south on Municipal Drive/WI-76 S then turn left on WI-96 E.
After about a mile and a half turn right onto 2 Mile Road, then take a left on W College Ave.
Turn right on S Nicole Road and the building will be on the right-hand side.
There is free parking available conveniently around the building and the main entrance is on the south side.
The trip is about 6 miles with an estimated drive time of 12 minutes.
Green Bay Office
Head southeast on Greenville Drive/WI-15 and continue for four miles then merge onto I-41/US-41 N.
Follow I-41 N for 25 miles.
When you see signs for exit 164A and 164B, stay right at the fork to take exit 164B and merge briefly onto WI-172 E.
In another two miles, take the Riverside Drive exit and keep left, following signs for Webster Ave.
Turn left on Webster Ave then take another left on W Allouez Ave.
Turn left on Riverside Drive and the building will be on the right-hand side.
There is free parking both in front and behind the building.
The trip is about 35 miles with an estimated drive time of 40 minutes.
Oshkosh Office
Head south on Municipal Drive/Wi-76 S for about 18 miles until you come to a traffic circle.
At the traffic circle go straight onto Jackson Street/W Murdock Ave.
Turn left on High Ave, then another left onto Division Street.
Turn left on Algoma Blvd. Once on Algoma Blvd, you'll see a sign for the 240 Beach Building, turn here to find parking.
Once you've parked, go into the clear door accessible from the parking lot.
The blue door at the front of the building is not open.
The trip is about 20 miles with an estimated drive time of just over 25 minutes.