Schaumburg Paternity Attorneys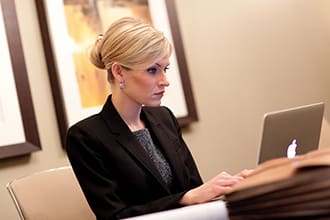 Join one of our experienced family law attorneys and learn about the divorce process, common issues, and participate in a Q and A session.
RSVP here.
Upcoming dates:
Schaumburg Paternity Lawyers at Sterling Hughes, LLC
Are you ready to move forward? Call (312) 757-8082 to schedule a strategy session with one of our attorneys.
The path of paternity can be a complex and often emotionally charged journey. The many legal intricacies faced by individuals dealing with such sensitive issues can be thoroughly challenging. At times like these, skilled and compassionate legal assistance from Schaumburg paternity attorneys, like those at Sterling Lawyers, can make all the difference. By circulating these hurdles smoothly, clients can focus on the emotional aspect of their journey without the added stress of navigating legal complexities alone.
A Complex Yet Necessary Journey into Family Law
Sterling Lawyers has become a beacon of trust in the realm of family law. Each Schaumburg family law attorney is fully committed to alleviating the stress that often accompanies such sensitive cases. The goal is always to navigate the complexities of these legal proceedings in a swift and straightforward manner, meticulously working to safeguard their client's interests. Their comprehensive understanding of paternity-related issues stands them apart from other law firms in the city, and their commitment to providing personalized attention enhances each client's experience tremendously.
Customized Legal Assistance
Sterling Lawyers takes a uniquely personalized approach to understanding the individual paternity needs of the residents of Schaumburg. They invest significant time in fully understanding each client's unique situation, providing transparent quotations and tailoring their services accordingly. The firm offers a predictable, fixed fee pricing structure, eliminating the common shocks associated with hourly billing. This way, clients receive comprehensive and high-quality legal representation without the dread of escalating costs. It is these steps towards tailoring each encounter that greatly amplifies client satisfaction and facilitates better outcomes.
The Extensive Family Law Portfolio
Sterling Lawyers boasts a vast reservoir of practical knowledge and understanding in the field of family law. This extensive experience ensures that their clients receive high-quality assistance without unnecessary delays or financial strain. Whether it be a paternity case, or any other matter related to family law, clients can have complete confidence that their case is in capable hands with an assured level of competence.
Our Comprehensive Dedication to Your Case
At Sterling Lawyers, the commitment extends beyond just providing legal representation. The goal is to curate a seamless and timely resolution, minimizing disruptions to their clients' lives. This multidimensional approach covers various aspects of paternity proceedings such as property division, child custody, support, and alimony, offering a well-rounded compass to navigate the unchartered territory of family law scenarios. Its dedication to achieving a clear resolution that reflects the mutual agreement of both parties fosters an environment of collaboration and reduces potential conflict.
Aiding Your Family
The journey of paternity can extend beyond just the legal proceedings. Concerns such as the impact on children, financial implications, and retaining emotional well-being play a significant role in each case. Sterling Lawyers, in addition to their representation services, also provides modification services as situations can evolve over time. They offer continued assistance to guide their clients through these changes in circumstances, maintaining transparent communication channels and regular updates along the journey.
The Importance of an Experienced Attorney
Working with a family law attorney who has a track record of handling similar cases successfully becomes a critical factor when selecting legal representation. Testimonials from past clients who have experienced positive outcomes can instill a great degree of confidence in individuals going through similar circumstances. Ensuring a fair distribution of assets, protecting the best interests of children, and working towards peaceful resolutions are the main focuses in these cases. Legal representation in Schaumburg is integral for individuals facing paternity issues, as they provide essential guidance, advocating for their best interests every step of the way.
The Paternity Puzzle
Understanding the paternity process remains crucial for anyone embarking on this journey. The typical steps involved in this process may include an initial consultation, filing of necessary documents, negotiation, and possible court proceedings. Overcoming legal requirements and dealing with opposing parties can often become challenging during these proceedings. Sterling Lawyers uses their comprehensive understanding of family law to guide clients through each stage, offering strategic advice tailored to each case.
Kickstart Your Legal Journey
Taking the first step towards resolving paternity issues can feel daunting for many. It becomes essential to have an initial consultation with an attorney who understands these complexities intimately. Sterling Lawyers, in Schaumburg, offers consultations to evaluate individual situations, provide an understanding of their rights, and explore available options. Neglecting the step of seeking legal advice could potentially lead to numerous risks and complications in dealing with family law matters. The benefits of an early consultation can aid in preventing legal pitfalls and establishing a strong foundation for a successful case.
In matters of paternity, seeking quality legal assistance can make all the difference. With the backing of Schaumburg paternity attorneys, clients can focus on personal matters while their legal complexities are being handled professionally. Whether it's about personalized service or easing the difficult process, Sterling Lawyers stands out as a trusted choice for paternity representation in Cook County, Illinois. Take the next step towards achieving a positive outcome by contacting the firm and discussing your unique situation today.
For Immediate help with your family law case or answering any questions please call (312) 757-8082 now!
Frequently Asked Questions
What is the role of a paternity lawyer in Schaumburg in my case?
The role of a paternity lawyer in Schaumburg in your case can be multifaceted. They not only provide legal advice and guidance throughout the entire paternity process but also represent you in court if necessary. They help in preparing and filing all necessary legal documents and gather evidence to support your case. A paternity lawyer negotiates on your behalf, ensuring that your rights and interests are protected. Having a paternity lawyer by your side can simplify the complex legal work and can give you a better understanding of the Florida paternity laws and how they apply to your specific situation.
What benefits can I expect from establishing paternity with a lawyer in Schaumburg?
Establishing paternity with a lawyer in Schaumburg can have various benefits. Firstly, it helps secure legal rights such as custody or visitation rights to the child. Second, it can help ensure that child support is fairly determined and enforced. Furthermore, knowing the biological father can be beneficial for a child's emotional well-being and provide a sense of identity. With a lawyer, the process can become more straightforward, and potential legal disputes or complications can be minimized. The lawyer can also protect your rights in the process and keep you informed about the legal implications at each step.
What sort of experience does a good Schaumburg paternity lawyer have?
A good Schaumburg paternity lawyer should have a substantial amount of experience in family law, especially in paternity cases. They should have a deep understanding of the state's paternity laws and a track record of successfully representing clients in such cases. The lawyer should be known for their negotiation skills, court representation abilities, and interpersonal skills. They should have experience dealing with sensitive issues with tact and professionalism. Above all, their experience should translate into positive outcomes for their clients, whether it's successfully establishing paternity, winning custody battles, or ensuring fair child support.