Schaumburg Child Custody Attorneys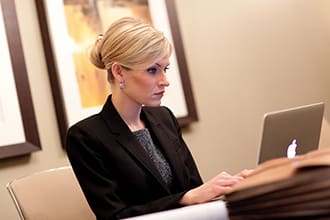 Join one of our experienced family law attorneys and learn about the divorce process, common issues, and participate in a Q and A session.
RSVP here.
Upcoming dates:
Schaumburg Child Custody Lawyers at Sterling Hughes, LLC
Are you ready to move forward? Call (312) 757-8082 to schedule a strategy session with one of our attorneys.
The realm of custody lawyers is inherently filled with emotion. The journey of balancing personal sentiments with legal requirements is not only complex but, at times, overwhelming. It is during these periods of uncertainty that the presence of an attorney capable and experienced in family law can make a world of difference in your life. Sterling Lawyers understands these intricacies and brings forth a structured, worry-free process to guide you through this challenging journey.
The Dependable Custody Champions of Schaumburg
Our Schaumburg divorce lawyers have built a reputation for their dedication to clients going through such legal cases. Our team of seasoned attorneys focus on making the process as painless as possible, keeping the welfare of their clients at the forefront of their efforts. Their dedication to preserving the rights of their clients, combined with a unique flair for handling sensitive cases, makes them stand out among law firms. By maintaining a client-focused approach, we provide a satisfying experience for every individual who approaches them looking for assistance in family law.
Tailoring Solutions to Your Unique Needs
The strength that our team has lies in our understanding of unique custody needs. Each client's situation is assessed individually, tailoring the service to meet their specific requirements. Their policy of transparent quotes eliminates any potential surprise financial burdens. The firm operates on fixed fee pricing, lending cost-effectiveness to an otherwise expensive process. Working with us means that you receive top-quality legal representation without being burdened by unpredictable costs.
Journeying Through Family Law
Sterling Lawyers possesses an abundance of experience in managing family law matters. This wealth of knowledge provides a higher degree of confidence and competence in handling custody cases. The team navigates complexities seamlessly, making the legal process affordable and avoiding unnecessary delays. This reassures clients that their cases are being handled by capable hands.
A Smoother Ride Through Legal Rapids
Our law firm is committed to minimizing disruptions and maximizing resolution during custody proceedings. By streamlining legal processes, they lessen the stress and shorten the delays faced by their clients. The attorneys handle various legal proceedings, including property division, child custody, and support, and alimony. Their aim is to foster collaboration and reduce conflicts by achieving clear resolutions reflecting the decisions of both parties involved.
Your Companion Through the Maze
When dealing with custody issues, several factors need to be considered, including the potential impact on children and financial implications. As circumstances may change over time, Sterling Lawyers offers modification services to adapt existing arrangements. They are committed to providing continuous support throughout your case, updating you on its progress and how it may affect you. Even after your immediate needs have been resolved, the team continues to foster a long-term relationship with you.
Handpicking Legal Professionals
Choosing an attorney with a proven track record can significantly influence the outcome of your case. Sterling Lawyers brings forth a successful history of handling similar cases, instilling confidence in their clients. The main areas of custody include protecting children's best interests, ensuring fair asset distribution, and promoting peaceful resolutions. Your attorney plays an integral role in your case, guiding you through the process, providing advice, and representing you at every step.
Mapping the Trail
Understanding the stages involved in a custody case can better prepare you for what lies ahead. The steps typically include consultation, document filing, negotiation, and potential court proceedings. Sterling Lawyers can guide you through each of these stages, providing strategic advice and advocating for your best interests. They also focus on addressing the common challenges or complexities that clients may encounter during the proceedings.
Powering Your Family Law Voyage
To start the journey towards custody resolution, it is essential to consult with a lawyer. Consulting with Schaumburg custody lawyers can provide you with a clear understanding of your rights and the potential outcomes of your case. Early consultation can prevent legal pitfalls, preserve evidence, and lay the foundation for a successful case.
The journey through family law can be challenging without competent guidance. Sterling Lawyers brings forth a structured approach, vast experience, commitment to smooth proceedings, ongoing support, and the importance of early consultation to guide you towards a positive outcome. Located in Cook County, their doors in Schaumburg are open for consultation and further information, reinforcing their commitment to serving the local community.
For Immediate help with your family law case or answering any questions please call (312) 757-8082 now!
Frequently Asked Questions
What types of evidence can help my Schaumburg child custody case?
There are several types of helpful evidence in a Schaumburg child custody case, including documentation of your involvement in the child's life, such as school registration, medical forms naming you as parent, certificates from extracurricular activities you participated in with the child, and photos documenting your relationship over time. Witness statements from teachers, doctors, family, or friends attesting to the parenting role you have played can also carry weight. The court will review all factors to determine the child's best interests.
How does the court handle custody cases that involve domestic violence in Schaumburg?
In Schaumburg, the court takes custody cases involving domestic violence very seriously. Evidence like police reports, medical records, or witness accounts will be closely examined. Supervised visitation or suspension of custody rights may be ordered against the abusive parent. Completing a certified domestic violence intervention program is often required. The court's priority is protecting the child's safety and wellbeing. Allegations of abuse must be substantiated but will impact custody determinations if established.
How can I minimize the impact of a custody battle on my child in Schaumburg?
To minimize the impact of a custody battle in Schaumburg, focus on your child's best interests, not just winning the case. Attend counseling to healthily vent emotions and get perspective. Avoid exposing your child to conflict and adult issues. Maintain their routines and rules to provide stability. Reassure them this is an adult disagreement, and they are loved. An amicable settlement or mediation can reduce stress. But even in litigation, shielding your child from the turmoil should be the priority.