Schaumburg Collaborative Divorce Attorneys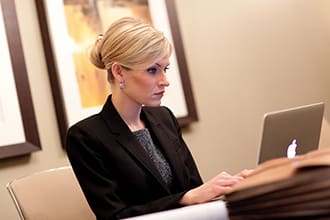 Join one of our experienced family law attorneys and learn about the divorce process, common issues, and participate in a Q and A session.
RSVP here.
Upcoming dates:
Schaumburg Collaborative Divorce Lawyers at Sterling Hughes, LLC
Are you ready to move forward? Call (312) 757-8082 to schedule a strategy session with one of our attorneys.
Divorce is often an emotionally charged journey fraught with complexities and challenges. The collaborative divorce process, though touted as a more amicable alternative, could be equally burdening. Thus, at such crucial junctures in life, legal guidance from seasoned attorneys is indispensable. Having an experienced
Schaumburg divorce lawyer
by your side makes the process more streamlined, reducing conflicts and simplifying the legal maze. This not only saves time but also helps in alleviating emotional strains, leading to a smoother transition for everyone involved.
Embarking on the Path of Collaborative Divorce
Sterling Lawyers is a team of dedicated attorneys who take pride in relieving clients' stress and achieving a favorable legal case outcome. With a unique, client-centric approach, these legal professionals aim to navigate the complex process simply and quickly, always focusing on protecting the clients' best interests. Their in-depth knowledge in family law sets them apart from other law firms, while their commitment to provide personalized attention ensures an enhanced client experience.
Tailored Solutions for Your Unique Case
Understandably, each family law case in Schaumburg has its unique aspects. Sterling Lawyers takes the time to understand each client's specific needs, thereby tailoring their services accordingly. They provide transparent quotes, ensuring no hidden costs or surprises, nothing short of a truly personalized approach. The fixed fee pricing structure eliminates the concern of escalating costs, offering comprehensive, high-quality legal representation.
Harnessing Years of Legal Prowess for Your Family Law Needs
There's an emphasis on serving clients with excellence, supported by an extensive track record in family law. The firm's deep knowledge of the family law process fosters the confidence clients need during such critical times. Prioritizing affordability, there is a commitment to streamlining the legal case without unnecessary delays or financial strain. This level of dedication translates into a higher level of confidence while dealing with legal matters.
Reducing Stress with Seamless Proceedings
During any family law proceedings, Sterling Lawyers aims to minimize disruptions and maximize resolution. The goal is to make the legal process smooth and efficient while ensuring a transition that poses minimal disruption to a client's life. The highly competent attorneys handle legal tasks such as property division, child custody, and support efficiently, with a commitment to reflect both parties' decisions in the final resolution.
Your Confidants for the Journey
The complexities of navigating through collaborative divorce involve significant factors like the emotional well-being of involved parties, impact on children, and financial implications. Family law modification services are provided as life circumstances change over time. This allows clients to adapt existing arrangements as needed while ensuring ongoing support throughout their legal journey. The firm has a strong commitment to keeping clients informed about the progress of their cases, providing them with resources like access to legal research materials or educational workshops.
The Importance of Past Success in Attorney Selection
The value of working with seasoned lawyers exudes confidence, especially those with a proven track record in family law. Social media mentions and client testimonials about Sterling Lawyers shed light on their successful navigation of similar cases in the past. The main focus lies in protecting the best interests of children, ensuring fair asset distribution, and promoting peaceful resolutions. The role of a seasoned attorney during a collaborative divorce process is crucial, as they provide advice and representation at every step.
Understanding the Route to Resolving Disputes
Understanding the collaborative divorce process is essential for anyone considering this path. The phases involved include initial consultation, filing of documents, negotiation, and possibly court proceedings. Certain challenges may arise during the proceedings such as documentation requirements or dealing with opposing parties. Sterling Lawyers navigates these challenges effectively by providing strategic advice and advocating for clients' best interests at every stage.
Navigating Life Transitions with Sterling Lawyers
Starting your journey towards a resolution begins with a consultation with a Schaumburg collaborative divorce attorney. Eligibility may vary based on jurisdiction and individual circumstances, and it is crucial to get the correct legal advice early. A consultation can provide you with a clear perspective on your rights, options, and potential outcomes. Without legal advice, you might encounter risks that could have been prevented, hence the need for an early consultation.
Emphasizing our commitment to a personalized approach, extensive experience, smooth proceedings, ongoing support, and consultation is indispensable when dealing with collaborative divorce cases. Their approach simplifies the complexities involved while offering support at every step. So, when you are considering family law, we will be ready to help you navigate this emotional journey smoothly.
For Immediate help with your family law case or answering any questions please call (312) 757-8082 now!
Frequently Asked Questions
How often will I need to meet with my collaborative divorce attorney in Schaumburg?
The frequency with which you'll need to meet your collaborative divorce attorney in Schaumburg will largely depend on the complexities of your case. In general, you can expect to meet with your attorney and the opposing party at multiple, regularly scheduled meetings until all issues are resolved. This could mean a few meetings over several months. The objective is to negotiate a resolution without ever having to step foot in a courtroom.
What happens if we can't reach an agreement in a collaborative divorce in Schaumburg?
In a collaborative divorce process in Schaumburg, if you and your spouse are unable to reach an agreement on all issues, then the collaborative process ends. You both would then need to hire new attorneys to represent each party in a traditional divorce process. The original attorneys in the collaborative divorce are contractually prohibited from representing their respective clients in subsequent divorce litigation.
Can a collaborative divorce in Schaumburg be finalized without going to court?
Yes, a collaborative divorce in Schaumburg can be finalized without going to court. The essence of a collaborative divorce process is to resolve all issues and reach a mutually agreeable solution outside the court system. Once both parties agree on the terms, the lawyers draft a divorce settlement agreement without having to go to court. However, a brief court appearance may be required to sign the final judgment of divorce, but this is a procedural step and does not involve trial or litigation.