Schaumburg Spousal Support Attorneys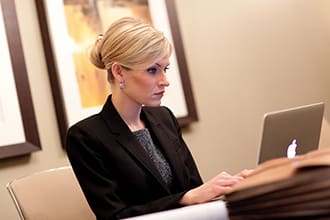 Join one of our experienced family law attorneys and learn about the divorce process, common issues, and participate in a Q and A session.
RSVP here.
Upcoming dates:
Schaumburg Spousal Support Lawyers at Sterling Hughes, LLC
Are you ready to move forward? Call (312) 757-8082 to schedule a strategy session with one of our attorneys.
Traversing family law issues is frequently difficult, with complex legal procedures and emotionally charged circumstances. The professionals at Sterling Lawyers understand that individuals can feel overwhelmed during this process – a reality that makes a dependable legal partner essential. Having a seasoned Schaumburg spousal support attorneys on your side can take a lot of the burden off your shoulders, providing confidence as you undertake this daunting journey. Let's explore the advantages that come with having sought-after guidance during these trying times.
Trusted Guides in Schaumburg for Alimony
Sterling Lawyers has built a reputation for excellence in the realm of family law. Each Schaumburg divorce lawyer has dedicated their efforts towards alleviating client stress and striving for favorable outcomes, they continue to set themselves apart from other firms. Their principal focus lies in simplifying the complex processes involved, and most importantly, safeguarding client interests. With a commitment to personalized client attention, they enhance the client experience by understanding individual circumstances.
Tailored Approaches for Unique Legal Circumstances
In the wider landscape of family law, Sterling Lawyers firmly believes in the power of a personalized approach. Personal challenges and intricacies differ greatly with each spousal maintenance case in Schaumburg, and recognizing this uniqueness is paramount in skillful representation. The firm goes to great lengths to understand individual needs, providing transparent quotes and tailoring services accordingly. With their fixed fee pricing structure, clients can anticipate no nasty surprises and receive comprehensive, high-quality representation without concerns about spiraling costs.
An In-Depth Understanding
When it comes to our capabilities in handling legal cases, there can be no underestimating the value of experience. Our seasoned attorneys possess deep knowledge of the alimony process. Dedicated to making the process affordable and expedient, we ensure clients receive the support they need without unnecessary delays or financial strain. Trusting our wealth of experience in this field translates to a higher level of confidence for clients during the entire process.
Your Partner in Smooth Legal Proceedings
Sterling Lawyers is dedicated to ensuring family law proceedings cause minimal disruption while maximizing resolution. They strive to make the process as effortless as possible, reducing stress and eliminating unnecessary delays. Their professional lawyers handle a spectrum of family law issues including property division, child custody, and alimony, embodying a holistic approach to cases. A clear resolution reflective of both parties' agreements is their primary commitment, reducing conflict and promoting collaboration.
Ongoing Support for Your Legal Journey
Navigating the journey of spousal support involves careful consideration of factors such as child welfare, financial implications, and emotional wellbeing. Recognizing that circumstances change over time, we offer services for modifying existing arrangements to adapt to new environments. Our attorneys are well-equipped to provide ongoing support throughout these modifications. Clients are kept informed and updated on their cases' progress, fostering an atmosphere of transparency and trust. Even after their immediate needs are resolved, the firm maintains long-term relationships, providing additional resources such as access to legal research materials and educational workshops.
Choosing an Attorney with a Proven Record
Choosing an attorney with a history of successfully handled cases is critical when dealing with issues like alimony. Our track record provides clients with confidence and peace of mind throughout the process. Protecting children's best interests, ensuring fair distribution of assets, and promoting peaceful resolutions remain the main focus of their approach. The attorney plays a vital role in acting as a staunch advocate and guide, giving advice and representation at every step.
Charting the Course to Resolution
The process of navigating alimony can involve numerous steps including initial consultation, filing documents, negotiation, and potentially court proceedings. Challenges such as legal requirements and documentation complexities may arise during proceedings. However, our profound understanding of the process empowers the team to strategically guide clients through each stage. With their unique strategies, they assure clients of an increased likelihood of achieving a favorable resolution.
The Significance of Quality Legal Assistance
Starting the journey of spousal support begins with a crucial step – consultation with an attorney. This step aids in evaluating individual circumstances, understanding one's rights, and exploring available options. Seeking quality legal assistance when dealing with spousal support proves essential due to the complexities involved. Sterling Lawyers remains committed to providing a personalized service that eases the process and supports clients with compassion and deep understanding. The firm stands out as a trusted choice for representation – contact us today and discuss your individual cases and goals. This is your chance to find out how we can assist you in achieving a positive outcome in your family law matter.
For Immediate help with your family law case or answering any questions please call (312) 757-8082 now!
Frequently Asked Questions
What are the factors that determine the amount of spousal support in Schaumburg?
In Schaumburg, as with most jurisdictions in Illinois, several factors determine the amount of spousal support or alimony awarded. These include both spouse's income and property, each spouse's needs, the present and future earning capacity of each spouse, any impairment to the earning capacity of the spouse seeking support due to domestic duties or delayed education or employment opportunities, the time necessary for the spouse seeking support to acquire appropriate education for employment, the standard of living during marriage, the duration of the marriage, and the age, health and emotional state of both spouses.
How does remarriage impact spousal support in Schaumburg?
In Schaumburg, and generally in Illinois, remarriage of the spouse receiving spousal support typically results in the automatically termination of the spousal support order. Once this spouse is remarried, the ex-spouse is no longer legally required to pay spousal support. It's important to communicate any changes in marital status to the court to ensure that the changes in spousal support are accurately documented and enforceable.
Can debt be a factor in calculating spousal support in Schaumburg?
Indeed, debt can be a factor in calculating spousal support in Schaumburg. While calculating spousal support, the court may consider the financial resources of the party seeking maintenance, including marital property apportioned to such party and such party's ability to meet their needs independently. This includes the consideration of debts and liabilities of each party. Furthermore, the effect of any spousal support award on the economic status of each party can also include obligations from previous marriages. Therefore, a substantial debt could potentially influence the amount of spousal support awarded.