Naperville Family Law & Divorce Attorneys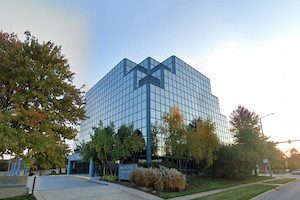 Join one of our experienced family law attorneys and learn about the divorce process, common issues, and participate in a Q and A session.
RSVP here.
Upcoming dates:
Naperville Divorce Attorneys at Sterling Hughes, LLC
Are you ready to move forward? Call (312) 757-8082 to schedule a strategy session with one of our attorneys.
Sterling Lawyers is a dedicated family law firm in DuPage County and the surrounding locations. We focus primarily on divorce and child custody matters, providing compassionate support to families navigating these complex issues. Our unwavering commitment to family law allows us to serve clients with a high degree of care, compassion, and legal sharpness.
The Benefit of a Narrow Focus
Our concentrated attention on family law facilitates a profound understanding of the intricacies involved. This focus enables our attorneys to deeply grasp each client's unique circumstances. For instance, our firm's familiarity with child custody issues allows us to present compelling arguments that resonate strongly with the court.
Our Skills and Services
The team at Sterling Lawyers includes trained mediators, certified collaborative law practitioners, and highly experienced lawyers. We bring decades of combined legal familiarity to the table, ensuring we offer top-tier representation to every client. We handle a wide variety of legal matters, such as alimony, child support, child custody, divorce, paternity, and property division. Our representation combines personalized attention and a commitment to our clients' needs.
Experience in Handling Complex Cases
Over the years, Sterling Lawyers has gained extensive experience handling a diverse range of client cases, many of them intricate and challenging. This rich experience equips us with the ability to grasp the nuances of law and effectively represent our clients' interests.
Teamwork and Collaboration
Each divorce lawyer works cohesively to provide superior representation. Our focus on family law enables us to build strong relationships with court officials, appraisers, therapists, and guardians. Our understanding of judges' potential biases equips us with the ability to anticipate rulings favorably for our clients.
Building Relationships and Maintaining Open Communication
At Sterling Lawyers, relationship-building and effective communication form the core of our approach. We keep clients informed and involved throughout their cases, ensuring their needs are fully grasped. Our approach ensures that our clients are at the center of every decision related to their case.
Building Trust and Confidence
Sterling Lawyers understands that dealing with family law issues can be stressful. As such, we strive to foster trust and confidence by offering strong legal guidance and personal attention. We walk with our clients every step of the way, providing clear direction and counsel as we navigate the legal landscape together. As such, we have become a reliable partner for families in Naperville, Illinois.
Keeping Families at the Heart of Naperville
Our firm maintains a strong commitment to the Naperville community and the surrounding areas. We use a strategic approach that keeps families central to our practice. By addressing family issues in an effective, sensitive manner, we believe we can help to create a stronger community.
Pricing Model: Fixed Fee Billing for Transparency
Sterling Lawyers offers a unique fixed fee billing model instead of hourly billing. This model offers transparency and predictability to our clients. We don't believe in hidden costs. Instead, all services – including research, communication, travel, and time spent working with clients – are included within the fixed fee. Our primary goal is to secure the best outcome for our clients without focusing on billing.
Our Commitment to You
When you choose Sterling Lawyers, you can expect our team to maintain high ethical standards across all aspects of our practice. We stay current with legal news and updates to ensure our clients receive up-to-date and relevant representation.
Reach Out Today
We extend an invitation to contact us for a consultation or more information about our services. Our team is committed to serving the Naperville community. We offer free webinars and seminars on the divorce process and provide online resources such as an alimony calculator, child support calculator, divorce forms, and property division worksheets. Reach out to Sterling Lawyers today.
Service Area:
Our Naperville Illinois location serves clients in Cook County, Will County, DuPage County, Lake County, Kane County, McHenry County, and Kendall County.
To learn more about how we can assist you, please give us a call.
For Immediate help with your family law case or answering any questions please call (312) 757-8082 now!
Our Naperville family law office is located on 400 E Diehl Rd Suite 300, Naperville, IL 60563. Click here for directions using Google Maps.
Where to Park

There is free parking conveniently available on the south side of the building.
How to Get to Our Naperville Office:
Head east on Warrenville Rd toward Batavia Rd.
After approximately one mile, turn left onto W Warrenville Rd.
After approximately one mile, turn right onto N Washington St.
Turn left onto Diehl Rd where your destination will be on the right.
Please pull into the free parking lot.
Get on I-88 E in North Aurora from State Rte 31 N (Keep right and merge onto I-88 E)
Follow I-88 E to Winfield Rd in Warrenville. Take exit 125 from I-88 E
Merge onto Winfield Rd and use the left two lanes to turn left onto Diehl Rd
Your destination will be on the right, please pull into the free parking lot.
Take US-34 E to N Washington St in Naperville
Turn right onto W Ogden Ave
After three miles, turn left onto N Washington St
After approximately one mile, turn right onto Diehl Rd
Your destination will be on the right, please pull into the free parking lot.
Merge onto I-355 N toward NW Suburbs
Use the right 2 lanes to take exit 20 A to merge onto I-88 W toward Aurora
Use the right 2 lanes to take exit 127 toward Naperville Rd
Use the left lane to merge onto Freedom Dr
Use the left 2 lanes to turn left onto E Warrenville Rd
After on mile, use the left 2 lanes to turn left onto N Washington St.
Half a mile, turn left onto Diehl Rd where your destination is on the right.
Please pull into the free parking lot.