Reviews for Attorney Nina Kelley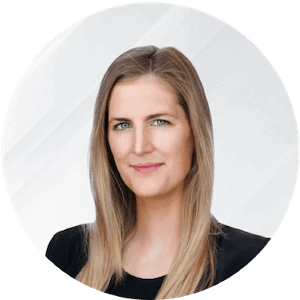 Practice Areas:
Divorce, Child Custody, Child Support
Primary Location:
Arlington Heights, IL
Experience:
Licensed Since 2017
Nina Kelly I would like to express my appreciation for Your professionalism in my long and difficult Father's Right Case . Thank You for Your dedicated work , for Your convenience and quick response on ; email, phone call, text messages. Thank You for Your support and honesty, for reminding and advices . I'm happy that You represent me in Court You are a kind, pleasant, emphatic person. Lot of Thank for GAL Ms Miriam Cooper for representing my Daughter in Court. I'm happy to chose Sterling Lawyers. I recommend! 😀💐 Best wishes and success in Your Profession. Thank You Krzysztof Gawron
Attorney Hired:
Nina Kelly
December 4, 2023
They have been great signed with them after being ripped off by another law office with bad communication and wished I signed with Sterling office to begin with. My lawyer Nina Kelly has been great and helped me to get my daughter back I am full of gratefulness .
Attorney Hired:
Nina Kelly
December 4, 2023
Nina Kelly was a pleasure to work with, responded quickly to emails and phone calls, and made the process easy.
Attorney Hired:
Nina Kelly
December 4, 2023
Sterling Law provides a wonderful service during a not so wonderful time. I had the good fortune of being represented by Nina Kelly during my 13 month long divorce. She was attentive, responsive, reachable, focused and thorough during the entirety of the proceedings. With all the unknowns a divorce can bring, it was truly a blessing to have someone that knew what was coming and forewarned me ahead of time, helping me feel prepared. In addition to amazing representation, Sterling Law also provides you with upfront costs. I never had to worry about being charged for a text or email or phone call like other firms. Your price is your price, and you know it ahead of time. As simple as that. I pray I never need to use this type of service again, but if I do, there's no thinking twice about who I would utilize.
Attorney Hired:
Nina Kelly
November 30, 2023
Sterling Lawyers LLC was able to pair me with an exceptionally wonderful lawyer named Nina Kelly. She was very diligent and dedicated throughout my 13 month ordeal. With my career path not having much legal overlap, there were constantly terms and legal situations in which I had no knowledge. Nina would explain things, she would re-explain things, and simplify things to help me understand what was happening. I was never made to feel dumb or judged for not knowing things. Instead I found myself frequently feeling supported and in a way, powerful, knowing that she was on my side. Divorce is an ugly and scary series of unknowns. I feel fortunate to have had someone knowledgeable and focused in my corner….The other thing that I found myself pleased with from this service was the transparent pricing. You know what you're paying upfront without any surprise fees. That's a big deal. It's as straightforward as straightforward can be. Recently I bought my parents tickets on Ticketmaster for a show. After choosing their seats and seeing the ticket price and thinking to myself that this was a price I was comfortable with, after all the extra taxes and processing and whatever else fees, my total charged to my card was a VERY different price point. None of that happened here. The price that was emailed to me, and also posted on the website, is the exact price I was charged. No extras…..If divorce is something that you can't avoid, having someone that knows what they're doing, listens to your wants and needs and keeps you informed along the way, then congratulations your search is over. Knowing how much it will cost you upfront is a cherry on top.
Attorney Hired:
Nina Kelly
November 28, 2023
Very helpful
what i needed assistance with, able to explain it to me thoroughly.
Honest about the case.
Finding the best solution
quick and simple.
Attorney Hired:
Nina Kelly
November 17, 2023
Extremely awesome and quick.
Gives updates
Empathetic
Straight to the point, no sugar coating.
Just a lot of positive aspects
She had my best interest at heart.
Very professional and knowledgeable of the law.
Attorney Hired:
Nina Kelly
November 8, 2023
Attorney Hired:
Nina Kelly
November 6, 2023
Attorney Hired:
Nina Kelly
November 4, 2023
Nina Kelly was great to work with. Nina gave me the feeling my case was her top priority from the first time we spoke. We stayed in constant contact throughout my divorce case. Nina answered all my questions throughout the process, she would always give it to me straight and explain all of my options as the case progressed.
I will always have respect and gratitude for Nina and her team for their professionalism and empathy during the entire process.
Attorney Hired:
Nina Kelly
October 30, 2023
Are you ready to move forward? Call (312) 757-8082 to schedule a strategy session with one of our attorneys.